Xiaomi 12 Lite Review: A Mid-Tier Workhorse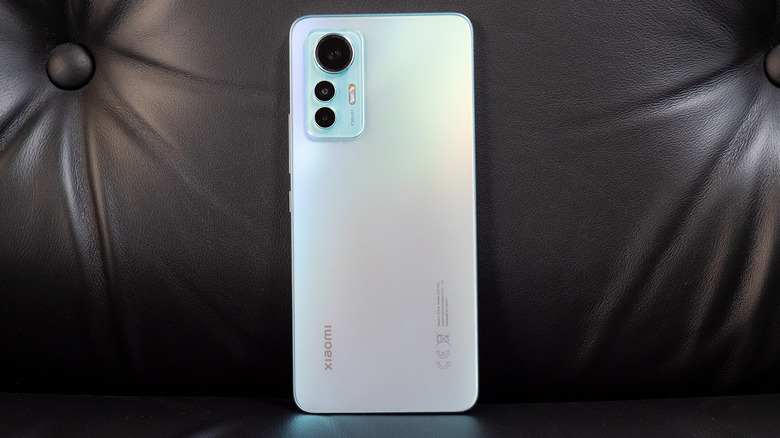 Ewdison Then/SlashGear
The upper echelons of the smartphone market are filled with big brands locked in fierce competition. The middle tiers, on the other hand, are flooded with phones that are so similar to one another that choosing between them has become a Herculean task. There's no stopping the market machinery, either, so we're bound to get more entries into this race. In July 2022, Xiaomi launched a new member of its Xiaomi 12 series, the one that carries the "lite" moniker. That descriptor carries some negative baggage, often implying it might not be worth anything except to the most cash-strapped buyer. But the Xiaomi 12 Lite does have a few bullet points on its spec sheet that suggest there's more to it than meets the eye. Of course, we had to take a deeper look to confirm whether this seemingly nondescript phone can stand out from the crowd.
The model doesn't have an award-winning design, that's for sure, but that's not to say that the phone is completely forgettable. For the first time, Xiaomi has managed to stay a bit consistent with the design language within a generation, but with a few tweaks that make the Xiaomi 12 Lite stand out from its siblings. Most notable are the very flat edges surrounding the phone in line with the current design trends. Some people find it beautiful, while others find it painful to hold. Either way, few will argue that it doesn't look stylish these days.
The rest of the phone's design is minimalist and refreshingly conservative. The rectangular camera bump occupies only as much space as it needs without being obnoxious or excessive. There is a lack of unnecessary markings and buttons on its plastic frame, which sadly also lacks a 3.5mm headphone jack. The frosted glass back refracts light at angles to create an interesting visual, but there are no gimmicks like color-changing hues or faux leather. In other words, the Xiaomi 12 Lite's design is clean and simple, and you'd probably have a hard time picking it out from a lineup.
Display and audio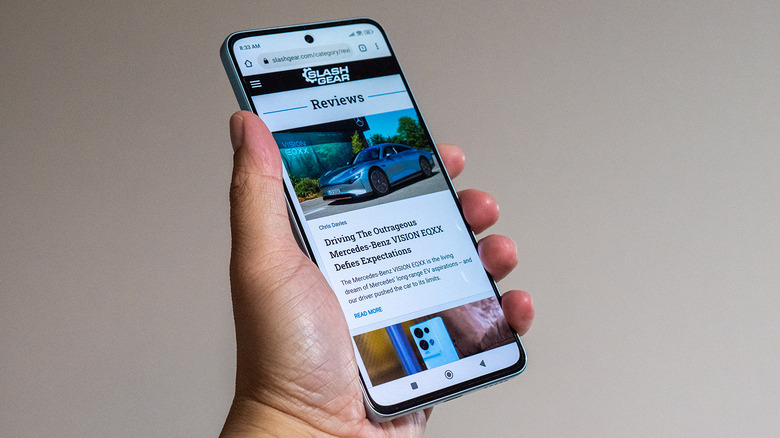 Ewdison Then/SlashGear
Fortunately, a smartphone isn't just a pretty face, and the Xiaomi 12 Lite manages to check almost all the right boxes. Well, almost. The 6.55-inch 2400x1080 AMOLED screen, for example, is bright and vibrant, and it's easily usable outdoor, even under the sun. The bezels around it are quite narrow, save for the typical chin at the bottom, leaving plenty of room to enjoy content in HRD10+ and Dolby Vision format. It's protected by Gorilla Glass 5, a step down from the more common version 6, but that won't matter much in day-to-day use.
That screen is capable of reaching a refresh rate of 120Hz, but it isn't as flexible as others with variable refresh rates. You're only free to pick between 60Hz and 120Hz, with no middle ground. If set to 120Hz, the operating system will still pick which apps use which refresh rate, throttling the screen down if necessary. There's no whitelist or blacklist of such apps, so it'll be on a case-to-case basis. Unless you're hurting for battery life, your best bet would be to leave the setting at 120Hz.
Mid-range phones aren't exactly known for being excellent music players, yet that's changing slowly but surely. The Xiaomi 12 Lite is definitely a cut above the rest, even among mid-range phones with stereo speakers. The sound that comes out of both ends is decent and clear, at least for mids and highs. There is almost no bass, so you'll be missing out on the thumps and heavy beats in EDM and similar genres. All-in-all, it does a sufficient job if you need to listen to music or videos quickly, but most of the time, you'll probably reach for your wireless earphones instead.
Performance and battery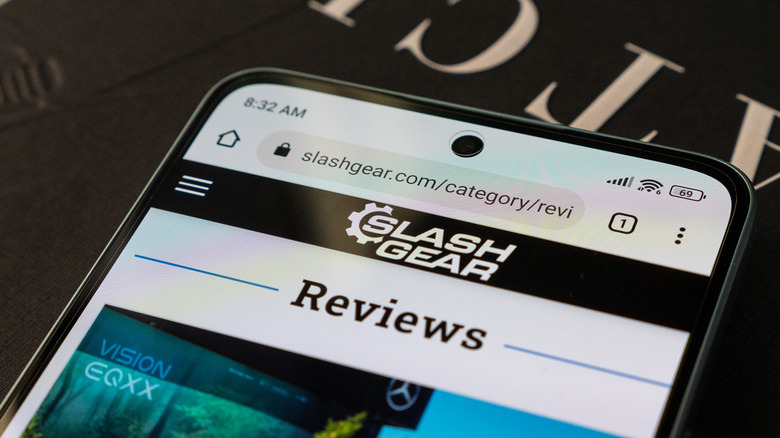 Ewdison Then/SlashGear
The beating heart of the Xiaomi 12 Lite is a Qualcomm Snapdragon 778G. This chipset has been around the block a few times, so it's no longer a stranger to benchmarks. While different manufacturers might have different tricks to boost numbers, this mid-range processor's average grade is solid and reliable. It's easy to see why it's a favorite among different manufacturers, even if it might not always be the best for the price.
The Snapdragon 778G is now a standard mid-range silicon, and it delivers good performance for most smartphone tasks. It falters a bit with games, though, where a similarly priced MediaTek Dimensity 1200 takes the lead. That's not to say the Xiaomi 12 Lite will be unusable in games, just that you'll have to pull the settings down a bit. Thermal management barely exists in this phone, too, so it relies on the chip's native throttling to prevent it from overheating.
At first glance, the phone's 4,500 mAh battery looks pretty modest, but real-world experience trumps numbers. With constant use of the screen spread throughout the day, the phone still has some juice left before bedtime. You might even reach two to three days without charging if you leave it on standby most of the time. Battery life is not perfect, nor is it the best, but Xiaomi chose to bet on a decent capacity to produce a lightweight and thin phone. Its gamble definitely paid off.
Complementing that already impressive battery life is the 67-watt fast-charging, again not the fastest but fast enough on this tier. It takes a little over 45 minutes to go from zero to full, so even just half an hour of charging will get you past the 80% mark. Xiaomi does include the necessary 67-watt Turbo Charger in the box, so you won't have to worry about that. There is no wireless charging, unsurprisingly, as the feature is practically non-existent in this tier.
Cameras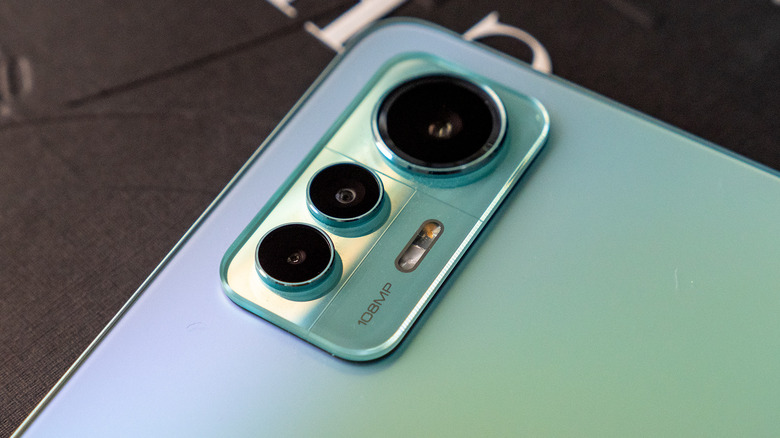 Ewdison Then/SlashGear
At this point, it's hard to single out a feature that puts the Xiaomi 12 Lite on the map, but if it ever had one, it would be the 108MP Samsung ISOCELL HM2 main camera. It's extremely rare for a mid-range phone to get such a sensor, but it doesn't exactly make the phone a clear winner. As it turns out, the rest of the crew acts as a counterbalance to this mighty shooter.
The main camera does a superb job at capturing detail and color, whether it's in bright daylight or low indoor light. There would be a few places to nitpick here and there, but nothing so serious that it would destroy the quality of the image or video. That the camera is able to pull off such a stunt without optical image stabilization is even more impressive. Xiaomi's Night Mode makes short work of those dramatic night shots, but the main camera actually does well enough without it.
Unfortunately, the rest of the cameras on the Xiaomi 12 Lite's back are anything but impressive. The 8MP ultra-wide shooter does get the job done, but don't expect good image reproduction at that level, especially without sufficient light. The 2MP macro camera seems to be there only to keep up with marketing, especially since it is a downgrade from last year's 5MP macro on the Xiaomi 11 Lite. There's no telephoto camera, of course, and the main camera's 2x digital zoom is nothing to be proud of.
One oddity with the Xiaomi 12 Lite is its 32-megapixel front camera, which is capable of autofocus. That's a rare treat, especially on this smartphone tier. Even the more expensive Xiaomi 12 models are stuck with a 32-megapixel fixed focus front camera, so you might be left wondering why Xiaomi decided to go that route. We're not complaining, of course, but it seems to be a handy feature that easily gets ignored.
Software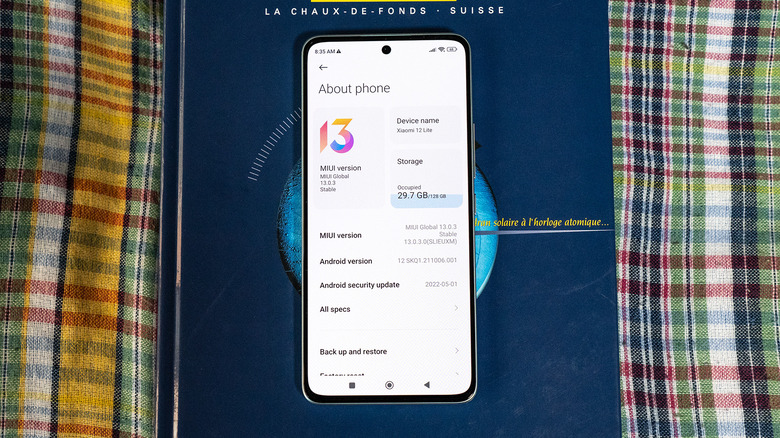 Ewdison Then/SlashGear
The Xiaomi 12 Lite is one of the company's first phones to run a combination of MIUI 13 and Android 12. For avid Android fans, that means that the phone is already running the latest Android release to date. For all intents and purposes, however, that might not matter much because MIUI naturally does things its own way.
MIUI has definitely gone a long way since its earliest days of being billed as an iOS clone. The interface is cleaner and snappier, but that doesn't mean it has given up on its old ways. There are plenty of customization options to play around with and plenty of ways to easily get themes and wallpapers. MIUI 13 still diverges from some standard Android conventions, like the way it splits notifications and the Quick Toggles panel or its default UI for showing recent apps as a two-column grid. Fortunately, you can always shift to the Android way with a few flicks of a toggle.
When it comes to Android updates, Xiaomi still seems to live in the past. It's trying to do better, mind, but it almost feels like it's dragging its feet along. The Xiaomi 12 Lite, for example, might only get two major Android releases if Xiaomi is being generous. The company isn't the fastest at rolling out updates either, so Android 14 might not even be guaranteed. Its slow pace might be due to the number of changes it piles on top of Android, or it might just be a matter of balancing its priorities. At the end of the day, the features that non-Xiaomi users love to criticize about MIUI are the ones that Xiaomi users love about MIUI.
Final verdict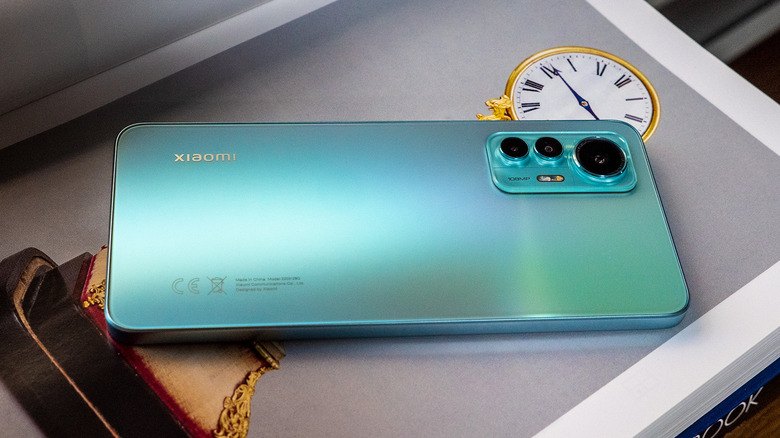 Ewdison Then/SlashGear
The Xiaomi 12 Lite is a rather surprising addition to the mid-range market in the sense that it's a well-rounded phone with very few deal-breaking flaws. Its overall design is refreshingly clean, even if some cite ergonomics as an argument against flat edges. The camera bump is compact and minimal, though it does jut out more than normal, causing the phone to wobble on desks. Its understated design is a break from obnoxious and excessive phones on all tiers, but it also doesn't stand out as anything exceptional.
The battle-tested Snapdragon 778G that runs the show doesn't disappoint, and its battery life is quite impressive. If you never take ultra-wide shots or use a macro camera, the 108MP main camera won't fail you even in the darkest of times. The autofocus on the 32-megapixel front camera is a nice surprise, even if some people might not even notice it. For a $400 phone, the Xiaomi 12 Lite definitely sounds like a mid-range phone to grab, except that it will have a hard time grabbing people's attention in the first place.
It has plenty of competition at this price range, though all of them have their own quirks and drawbacks. The Samsung Galaxy A53 is still a fan favorite, with a better screen and a promise of longer software support. The new Pixel 6a is another tough contender, especially with a Google Tensor chip and presumably better cameras. The Nothing Phone (1) brings an interesting new design to the table along with wireless charging. And then there's the slightly more expensive Realme GT Neo 3T with plenty of muscle but mediocre cameras. Needless to say, there are plenty of choices that hit that sweet spot when it comes to price, and unless you're a Xiaomi fan to begin with, you might find yourself easily overlooking the Xiaomi 12 Lite.