The Best Feature Of iPhones, According To 52% Of People Polled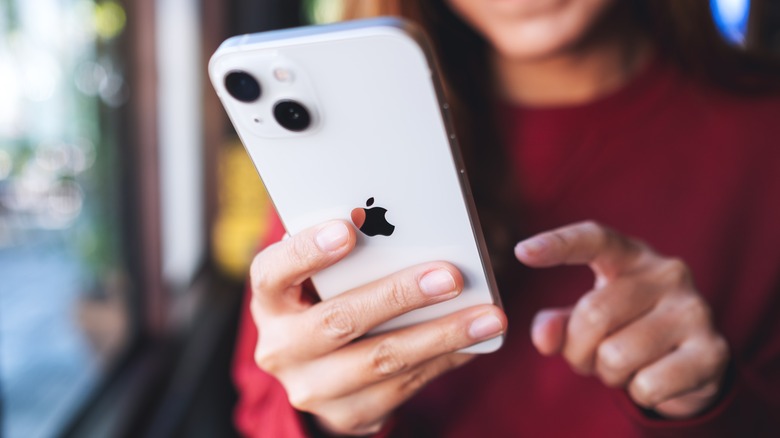 Farknot Architect/Shutterstock
If you're an iPhone enthusiast, you probably have your own set of favorite apps and features that keep you coming back. Between Apple fans and those who favor Android devices, there's a long-lasting feud with relatively little overlap. In short, once you find your favorite camp, you tend to stick to it not just because of the performance or the capabilities of the phone, but rather due to brand loyalty. But if you were to ask yourself what the best thing about an iPhone is, what would you say? We asked our readers and collected some interesting results.
One might think that given how loud this argument can get sometimes, iOS smartphones might hold a much bigger share of the market than Android, but that is not the case at all. According to StatCounter, Android held a worldwide mobile operating system market share of 71.85% as of July 2022. Apple's iOS rang in at just 27.5% during this same period. Each of the other mobile operating systems had a market share below 0%. Adjusting the parameters to view results in North America alone, Android has a 47.24% share in July 2022, while iOS has a 52.41% share.
Even if Android dominates by sheer numbers, iPhone users certainly find things to love about the device, and those can't simply be replaced by Android. While the top feature that an overwhelming 52% of respondents chose as their favorite is available on Android, it's still seen as an iOS staple.
Staying in touch is what matters the most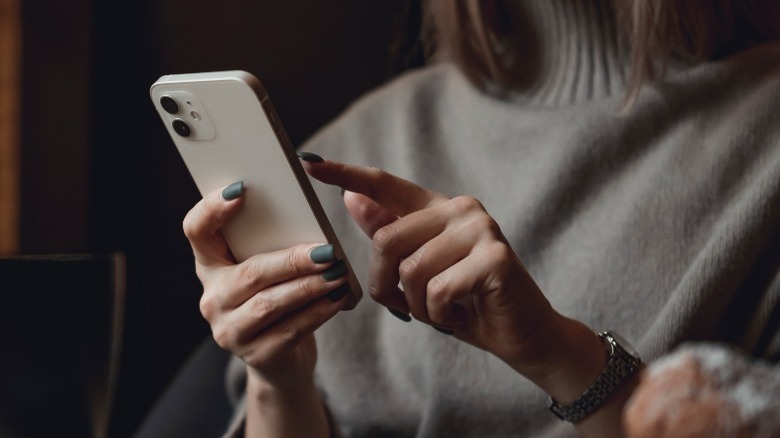 sergey causelove/Shutterstock
We asked our readers about the best features of the iPhone, and based on 621 responses from users in the United States, we can now crown the winner. FaceTime won by a landslide with a whopping 52.17% of respondents who chose it as their favorite iPhone feature. 
AirPlay comes in second with 17.23%, followed by battery health check with 12.40%. Offloading apps was the second least-popular option at 9.82%, and lastly, drag and drop came in at 8.37%. As you can see, not one of these (quite handy) functionalities even came close to beating FaceTime.
FaceTime is Apple's proprietary video chatting app and ecosystem, available on iPhone, Mac, and iPad devices. Android and Windows users can join FaceTime calls only if specifically invited by someone with the latest version of one of Apple's operating systems, and even that level of 3rd-party connectivity is a quite recent development. For a long time, FaceTime was reserved strictly for Apple users, but with the rise of competitors like Zoom and sustained competition from established video chat brands like Skype, Apple finally started to let non-Apple viewers get a glimpse of the experience.
The importance of face to face communication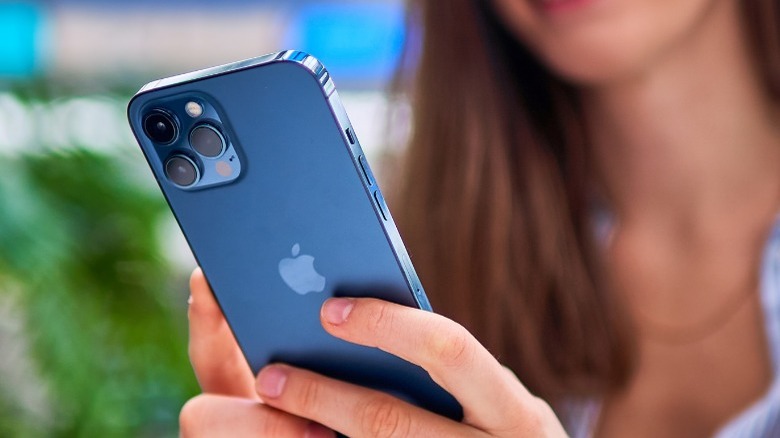 goffkein.pro/Shutterstock
At the height of the COVID-19 pandemic, apps like FaceTime worked to keep people connected even when they were forced to stay apart. This type of software helped many of us regain a sense of closeness that can't be granted by a simple phone call. FaceTime, alongside other popular apps, was even used to help families talk to patients who were unable to visit their loved ones in the hospital during quarantine.
In a study by researchers from the University of Pittsburgh School of Medicine and published by the Annals of the American Thoracic Society, it's shown that patients, their families, and medical professionals alike found the use of video calls somewhat effective in these situations. The popularity of FaceTime can be seen as a sign of the times, and the fact that it was picked as the most popular iPhone feature of all speaks volumes about the importance people place on face-to-face communication, especially in times of stress.