Everything You Need To Know About The Porsche 911's Electric Future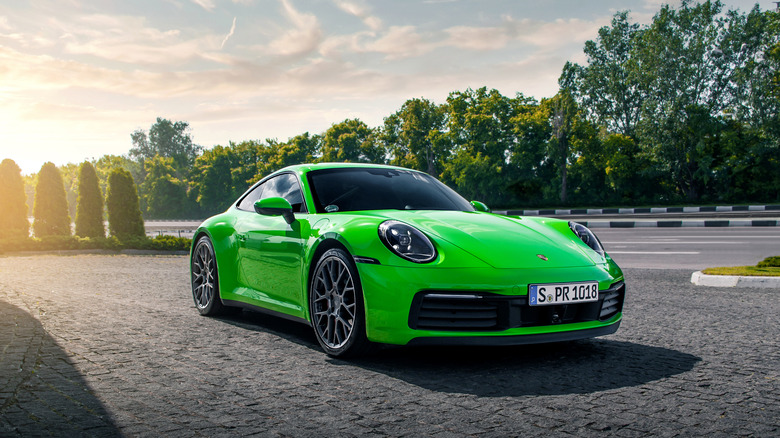 Veyron Photo/Shutterstock
The legendary Porsche 911 is at a crossroads. Long cherished as the German automaker's bestselling vehicle since entering the market in 1964, the Porsche 911 defines the company philosophy to a T. But during a media call in March 2022, the automaker said it was accelerating its EV sales targets thanks to the rousing success of its first EV, the Taycan (per CNBC). Porsche sold 41,296 Taycans in 2021, representing 14% of 301,915 vehicles sold in the same year. However, only 38,464 units of the 911 left the factory in 2021, and the numbers became an eye-opener for Porsche.
According to Porsche CEO Oliver Blume, 80% of all new Porsche vehicles will be fully electric by 2030, and at least half will be plug-in hybrids or battery-electric as early as 2025 (per Bloomberg). To achieve that goal, parent company Volkswagen AG is busy preparing an IPO for Porsche to raise capital for EV development and production. The next Porsche EV, the Macan crossover, is expected to debut in 2023, followed by an all-electric 718 (inspired by the Mission R concept) in 2025. But where does Porsche's legendary 911 enter the fray?
An electric Porsche 911 could be coming this decade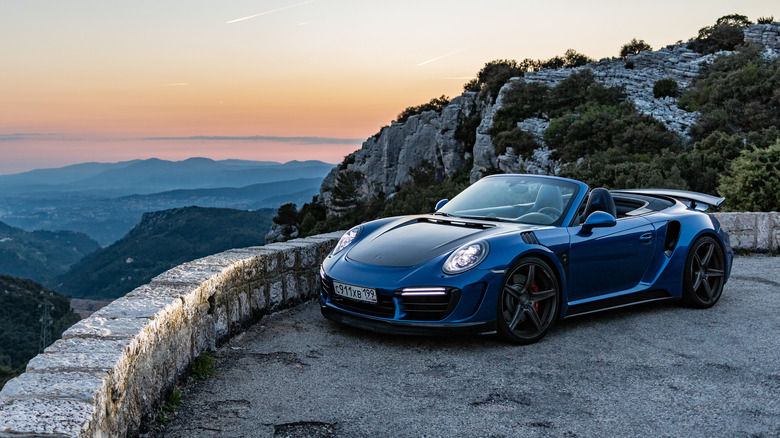 North Monaco/Shutterstock
The arrival of an electric 911 may seem a bit far off, but it's better than what Porsche CEO Oliver Blume said in a 2020 press release. Back then, Blume said: "Porsche will become more electric, but not the 911." But as the Taycan outsold the 911 last year, Blume apparently had a change of heart, confirming to CNBC that a hybrid version of the 911 is in the works.
Okay, a hybrid 911 may not sound as excellent as you'd expect, but Porsche did it before with the 918 Spyder. Sure, the 918 is not a 911, but it's an early glance into Porsche's expertise in gasoline-hybrid technology. When it debuted in 2013, the 918 was the future of Porsche sports cars with a mid-mounted 4.6-liter naturally-aspirated V8 gas engine, two electric motors in the front and rear, and a 7-speed dual-clutch PDK automatic gearbox.
Boasting a combined system output of 877 horsepower and 944 lb-ft of torque, the 918 Spyder belongs to the "holy trinity" of hybrid sports cars that debuted in the past decade — an elite and rarified group of modern, electrified supercars that includes the McLaren P1 and Ferrari LaFerrari.
Solid-state EV batteries and eFuels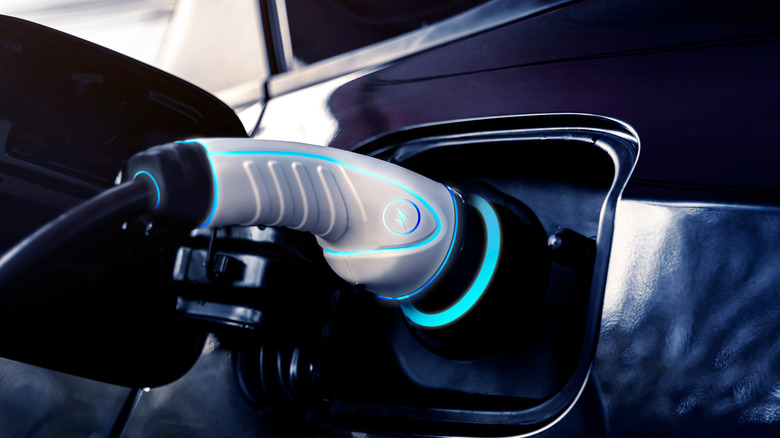 Have a nice day Photo/Shutterstock
According to a report by the German online publication Manager Magazin, Porsche is working with U.S.-based solid-state battery expert QuantumScape in developing an all-electric variant of the 911. Solid-state batteries could be the saving grace of electric cars and potentially deliver up to 2.5 times more range than an equivalent lithium EV battery. Volkswagen added in the report that the much-anticipated 911 EV (with solid-state batteries) could debut near the end of this decade, possibly by 2028.
It also happens that VW is currently the largest shareholder of QuantumScape after investing $200 million more into the company in 2020, nearly tripling its stake. VW has partnered with QuantumScape since 2018, and the two companies are working to put solid-state batteries in production by 2025.
Aside from investing heavily in hybrid and solid-state battery technologies, Porsche has invested $75 million into Chile-based eFuel expert HIF Global. This startup produces synthetic fuel (or synthetic gasoline) from carbon molecules in the Earth's atmosphere. eFuel technology may not be the perfect solution for a zero-emissions future, but it's part of Porsche's overall sustainability push for a greener tomorrow.