Latest Windows 11 Insider Update Brings Key Android Gaming Improvements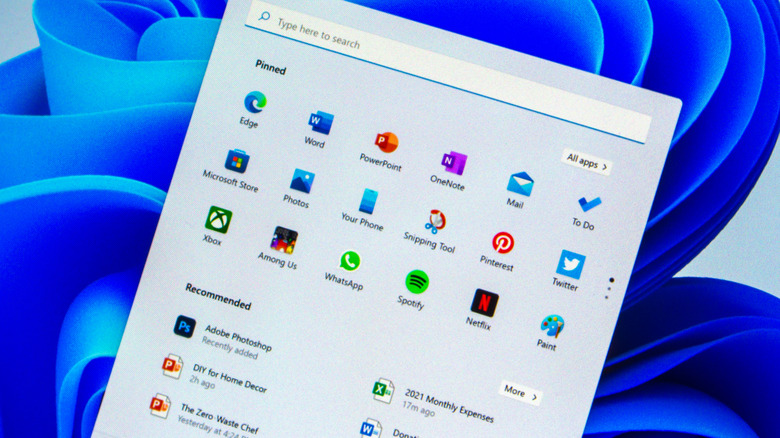 Koshiro K/Shutterstock
Given how Android has always been a more open software ecosystem, it wasn't that surprising to see the platform be made available in ways and places that Google probably wouldn't have approved of. Android unofficially made its way to laptops, desktops, and other types of computers long before Chromebooks started to support running Android apps natively. There were also multiple ways to run Android on other operating systems like Windows, and many of those revolved around mobile games. Microsoft's and Amazon's collaboration tries to make that somewhat official by opening the Windows 11 doors to a wider set of Android apps. This latest update nearly brings that full circle by targeting the main reason people want to run Android apps on Windows.
Mobile gaming has become a very lucrative business, and its main pull has always been the ability to play anywhere, anytime. That isn't an absolute truth, of course, because there are times when it would be inconvenient or less efficient to play a mobile game, like when you're already in front of a computer. There might also be the case that one doesn't have a smartphone capable of handling those titles, but a gaming-worthy PC may be available nearby. Android emulators like BlueStacks have turned that need into a business, but Windows 11 is taking steps toward making emulators obsolete.
The latest version of Windows brought with it a native subsystem for running Android apps, similar to what Windows 10 did for Linux. Instead of teaming up with Google, however, Microsoft collaborated with Amazon to make the latter's Appstore platform the foundation for this feature. Things have been going smoothly so far, and this latest Insider update improves the experience even further, especially for those more interested in Android gaming on Windows.
Joysticks and gamepads galore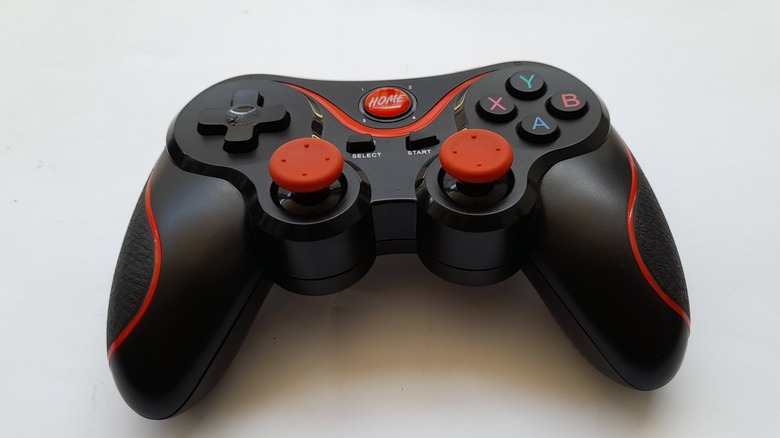 Lakilima/Shutterstock
Update version 2206.40000.15.0 of the Windows Subsystem for Android (WSA) for Insiders adds support for using controllers in Android games. That includes not only gamepads but also joysticks mapped to the conventional WASD keys. Games that use swiping gestures to aim or slide can now also be controlled using a keyboard's arrow keys. All in all, the Android gaming experience on Windows 11 should be a lot more comfortable now, presuming the game actually supports controllers and not touch gestures only.
The update also brings other improvements across the board, particularly for networking, settings, and graphics. One note that Microsoft gives Insiders, though, is that some VPN services might not work properly with WSA's Advanced Networking feature. If that's the case for you, Microsoft recommends simply turning the feature off in order to reconnect Android apps to the internet.
This news bodes well for the Windows Subsystem for Android, if not for the rather important fact that it isn't available yet anywhere outside of the U.S., at least not officially. Microsoft does plan to add five more countries to that list, but that won't happen until the end of this year. Another critical caveat is that WSA uses Amazon's Appstore and services, and some Android games and apps might not work properly in the absence of Google Play Services.