You Can Now Try Out Over 1,000 Amazon Apps On Windows 11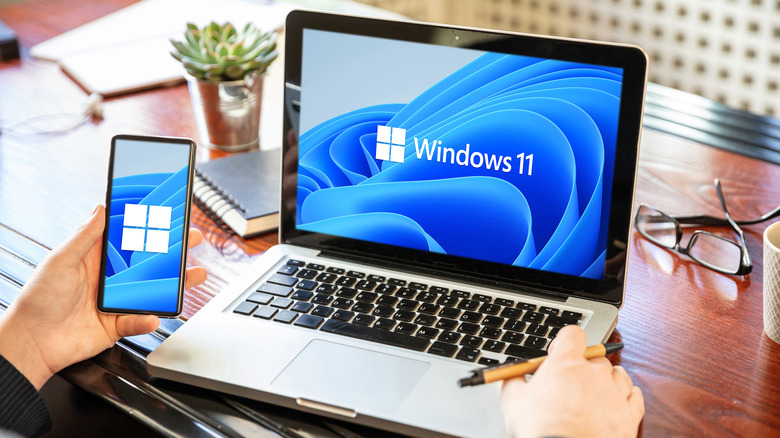 rawf8/Shutterstock
Microsoft and Amazon have just announced a new joint venture — making Amazon Android apps available on Windows 11. As a result, PC users who run Windows 11 will be able to download one of 1,000 apps found on the Amazon Appstore, including user-favorites such as Kindle or Audible as well as games such as Lords Mobile and War of the Visions: Final Fantasy Brave Exvius. For the time being, this feature will only be available to U.S. users, but the companies hope to roll it out globally at some point in the future.
This update is possible only because Microsoft has recently released the Windows Subsystem for Android, bringing Android apps to PCs and other devices running Windows 11. The program, found in the Microsoft Store, lets users run all kinds of Android apps. It should be optimized to run them, too, offering the full-fledged Android experience as opposed to just emulating the content of the app itself.
Teaming up with Amazon opens the door to a whole lot of new apps for Windows 11 users to try out. Both companies are working together to improve the user experience when using these apps, aiming to optimize graphics and input controls. The update should be available to all U.S. users and is easily installed. Right now, this functionality is called Amazon Appstore Preview, indicating that Microsoft is still testing it out.
Amazon apps, dark mode in Notepad, and a new Media Player are all part of the update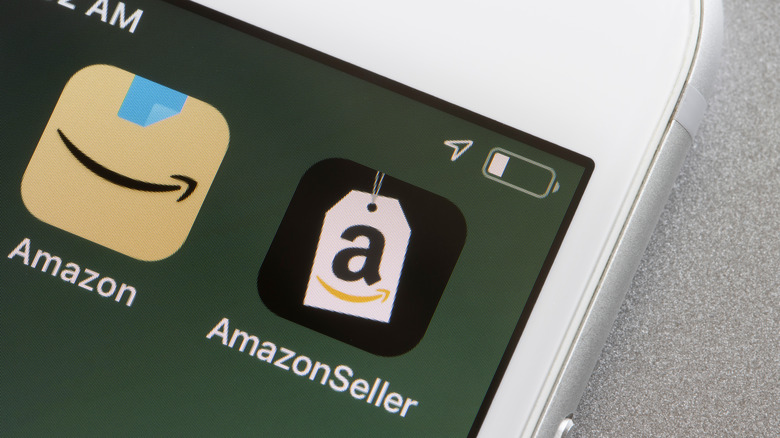 Tada Images/Shutterstock
In order to download the Amazon Appstore, simply open up the Microsoft Store on your Windows 11 device and make sure it has been updated. Your next step will be to search through the store and browse the massive selection of apps Microsoft and Amazon provided for users to try out. Microsoft promises that these apps should "feel like a part of Windows, integrating naturally with Windows input and windowing experiences, like Snap layouts." Microsoft has also prepared a guide for new users to check whether they can run Android apps on their device, as well as how to do it.
In addition to the Android app breakthrough, Microsoft announced several other updates to Windows 11, including upgrades to the Taskbar, a new Notepad, and a new Media Player. Starting from the latest update, users will be able to mute themselves through the Taskbar during video and voice calls as well as share their screen via Microsoft Teams. The Taskbar will also now feature current weather reports, and users with dual-monitor setups will now see the clock on both displays.
The Media Player has received an overhaul, making it look much like Spotify. Microsoft claims that the new player will automatically track down all of the media content on the PC and make it available in the library. The app comes as a replacement to the current Groove Music app, but if you're using that, don't worry — your playlists will transfer over. Perhaps more importantly, the Notepad has finally received a dark mode as well as a simplified, more user-friendly design. All in all, this is a good day for Windows 11 users, so this new update may be worth trying out.