The Most Astonishing Features Of David Beckham's Luxury Superyacht Charter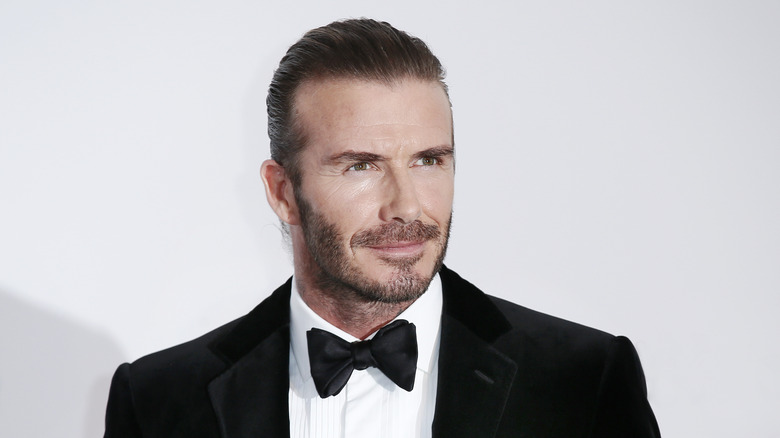 Andrea Raffin/Shutterstock
Celebrity couple, David and Victoria Beckham are reportedly spending their summer days cruising the Mediterranean on a €1.6 million chartered yacht called the Madsummer, according to the Daily Mail. They are joined by their children and some friends who are vacationing aboard. However, their eldest son Brooklyn Beckham and his wife, Nicola Peltz were not present during the family holiday.
Since they have been onboard, the upscale yacht has been a hotspot for celebrity sightings. Famous friends like Gigi Hadid have been spotted boarding the luxurious yacht. According to Vogue, the supermodel is a close friend of Brooklyn's wife, Nicola who he married in April of this year.
The couple has shared photos of their sea-loving summer adventures on board the vessel with their fans on social media. Since their vacation began, they have been pictured doing everything from riding jet skis to collecting sea urchins in Croatia, to lounging on Madsummer's deck.
This yacht is for summer cruising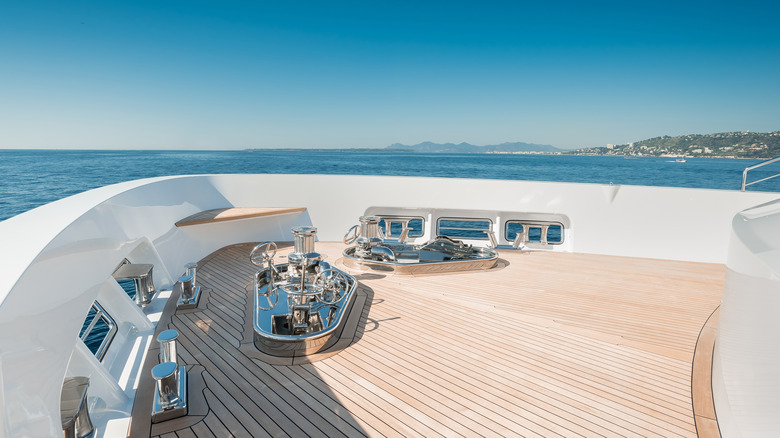 Lucia.Pinto/Shutterstock
International yacht design company, Harrison Eidsgaard designed the Madsummer's sleek exterior while Laura Sessa Romboli designed the ship's nautical-themed interior. It is available for private charters throughout the year, mainly in the Mediterranean during the summer and the Caribbean in winter.
This 311-foot maritime wonder has plenty of room all over the ship. The Daily Mail reports that the ship features indoor and outdoor dining areas along with a beach club and private dancefloor for the Beckhams and their friends to party the night away. There is also space for sunbathing or doing workouts outside on its multiple decks. While on vacation, David cheekily posted a video to Instagram of his wife squeezing in a lunge workout around the superyacht as he drank his morning coffee.
Its sumptuous interior consists of ten suites and can accommodate up to 12 guests and 28 crew members, according to Moran Yacht and Ship. There is a huge 12-meter swimming pool on the main deck plus diving facilities on board. It also features an enormous spa, just in case anyone needs some downtime while cruising the high seas. And if the Beckham family needs to make a quick getaway, there is a large helipad on board for a helicopter to land on and swoop them away if they need to.