Nearly 38% Of People Said This Brand Has The Best Bluetooth Headphones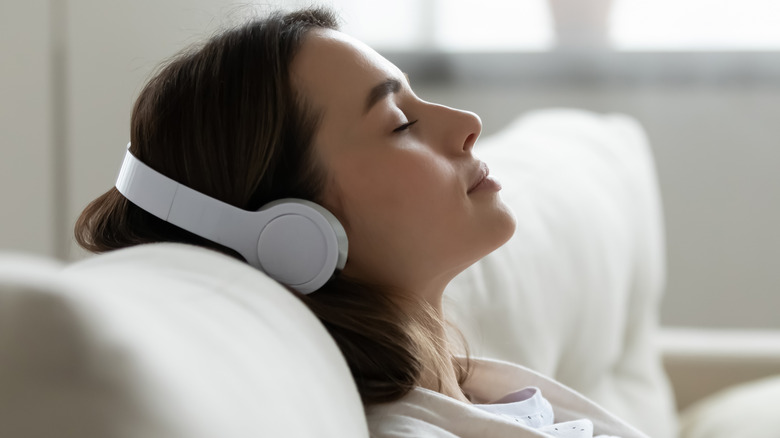 fizkes/Shutterstock
Bluetooth headphones are a game-changing invention for many. One quick example of their usefulness is that you can watch TV with cinema-quality audio at any time of day — without waking your partner or neighbors — from the comfort of your bed, given that you have a nice pair of wireless headphones paired with a smart TV. Headphones like the Bose QuietComfort 45 ANC and the Apple AirPods Pro sweeten the deal with active noise-canceling functions — that is, toggleable modes that let you enjoy your game, movie, music, or TV show in peace while a quiet mode is activated. Alternatively, these kinds of headphones can let audio from the outside world in. The latter can be useful if you choose to take your Bluetooth headphones along with you in public where spatial awareness is an important facet of social interaction.
Not all headphone brands are created equal, however. Some headphones pair better with either Android or Apple smartphones, and some models are simply more popular than others. We were curious which ones rank the highest in the minds of the average person, so we conducted a survey among a group of 621 randomly chosen U.S. respondents. In doing so, we discovered that the most popular Bluetooth headphones brands are Bose, Apple, Sony, Sennheiser, and Beats headphones. That said, without knowing more information about each participant, it's a good idea to account for a margin of error within the results where discrepancies can occur.
Apple headphones are the most popular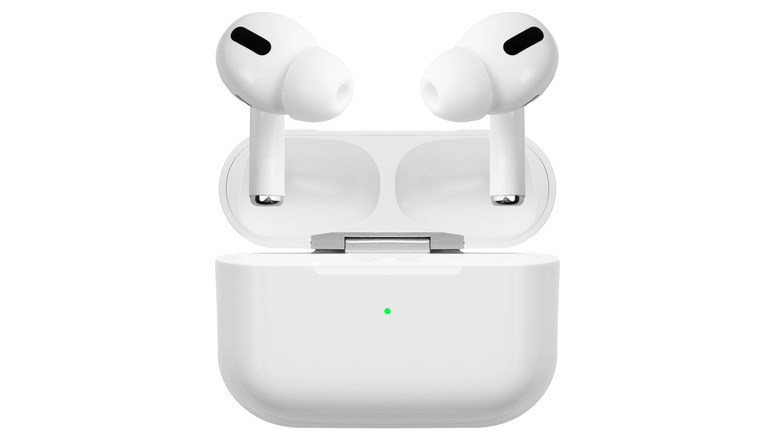 Ivan_Shenets/Shutterstock
We conducted our survey by randomly selecting 621 individual respondents, and their answers can offer a quick glance at the brand recognition and brand equity of each of the five aforementioned manufacturers — at least in the minds of the random survey participants who may or may not illustrate an accurate picture of the general public.
The least popular Bluetooth headphone brand out of the five is Sennheiser, which earned just shy of 30 votes, or about 4.83%. This is unsurprising when taking into account that Sennheiser is known for its professional studio-grade headphones, which aren't quite as accessible or affordable as Apple AirPods. What might be surprising, however, is the fact that Beats only received around 65 votes, or 10.47% of the total vote share, despite the company's ties to Apple.
Meanwhile, Sony racked up around 95 votes — 15.30% of the total vote share — possibly due to the popularity of its WH-1000XM-series headphones. The second-most popular headphone brand of the bunch was Bose, which came in with nearly 196 votes, accounting for around 31.56% of the total votes. The QuietComfort lineup has been especially successful in the home theater department, where people are likely pairing their headphones to their televisions as mentioned earlier. But it seems none of them are able to beat Apple, which is dominating the Bluetooth headphones market with its AirPods and AirPods Pro lineup. As a result, the company won 235 (37.84%) of the votes in our survey.