Sennheiser 300 Pro headphones, headsets emphasize comfort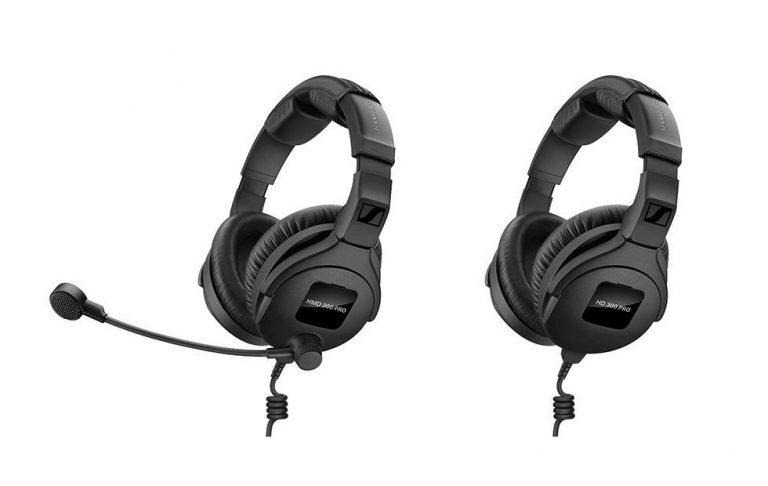 Sennheiser is offering professionals a new set of headphones and headsets that promise a mix of high-end audio and comfort that persists over hours of use. The series, which doesn't launch until August, will include the HMD 300 Pro and single-sided HMD 301 Pro headsets, as well as the HD 300 Pro and HD 300 PROtect monitoring headphones. All models boast enhanced comfort.
The 300 Pro series is modeled after Sennheiser's beloved HD 250 Linear, a model popular among professionals and audio enthusiasts. According to Sennheiser, its acoustic engineers were "able to get extremely close to the precise, linear sound reproduction" of the HD 250. As such, the company says the new 300 Pro headphones now sit at the top of its monitoring headphones portfolio.
As far as comfort goes, Sennheiser says it used new padding material and designed a comfort zone that accommodates glasses at the temples. There's also a split headband padding to eliminate fontanelle pressure points, plus the 300 Pro has a new fork design for evenly distributing contact pressure along the full ear pad.
As is common on high-end headphones and headsets, the 300 Pro lineup features detachable cables, and the included cables are designed to shield handling noise. That is made possible by coils in the cable that "acoustically decouple" the cable noise from the headset itself. As well, the models are designed to be durable with a bendable and twist-able headband.
Other features include customizable nameplates (which can include a logo if the buyer wants), and the headsets specifically have a super-cardioid noise-compensated boom microphone that can be used in loud environments. The lineup will be available to purchase starting in August, but prices haven't yet been revealed.
SOURCE: Sennheiser