This Brand Makes The Worst Cars, According To 20% Of People We Polled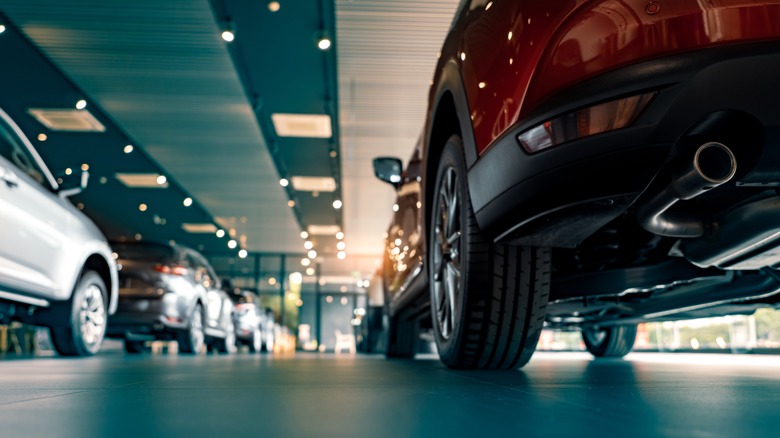 Fahroni/Shutterstock
In a recent SlashGear survey, we narrowed down the brand that most people think makes the worst cars. Out of the 620 respondents based in the U.S. who participated in the survey, 20% think Dodge makes the worst cars. A close second choice was Ford, which polled at 17%, followed by Volkswagen at 16%. South Korean car brand Hyundai was polled at 15%, while 14% of the surveyed participants picked Chevrolet.
At the bottom of the poll, we have Nissan at 10% and Tesla at 5%. We're not surprised that Tesla made the bottom of the list since, in another survey we conducted, 56% of the respondents thought it was the most reliable electric vehicle brand. On the other hand, if we look at the top of the list, it could be an indication of what the majority of Americans think about Dodge — after all, like they say, "Numbers don't lie." Let's dig deeper to find the possible reasons for this perception.
Why do so many people dislike Dodge?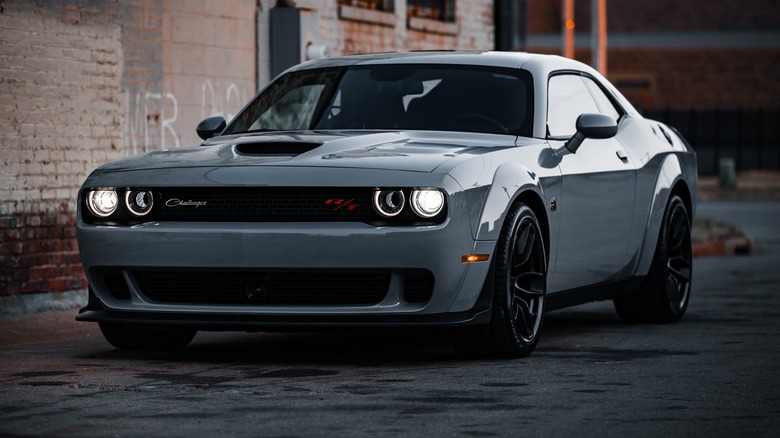 Aspects and Angles/Shutterstock
In 2021, Consumers Reports compiled data to rank the most reliable car brands and Dodge didn't make the cut. According to that report, Dodge was not considered because of "insufficient data or the manufacturer has too few models." True to its word, if you go to Dodge's website, only a few models are available for purchase: the Charger, Challenger, and Durango. This is a stark difference compared to other car brands that have many new models available. For instance, Lexus, Mazda, and Toyota — which were named the most reliable car brands by Consumer Reports — have long lineups of models sold in the United States.
Beyond that, if we look at the highest-selling car brands in the United States, Dodge is not even in the top 15 list. The automaker's best-selling car model was the Dodge Grand Caravan, which was also the top minivan in the United States in 2019 (via Car Buzz). Interestingly, that was the same year that Dodge was included in the top 10 list of the most reliable car brand by Consumer Reports. Unfortunately, the Dodge Grand Caravan was discontinued in 2020 (via Dodge).
Dodge has likewise faced poor reliability ranking from Consumer Reports over the years, though it notably reversed that trend in 2019 with a big jump to the top 10 list (via Car and Driver). Of the few remaining Dodge models that are on sale, the Dodge Charger is the best-selling car model followed by the Durango and Challenger, according to automotive sales data website Good Car, Bad Car. Notably, the Dodge Challenger managed to outsell the Ford Mustang in 2021, as well, underscoring the brand's muscle car popularity (via The Drive).