The Most Expensive Car In Danny Koker's Collection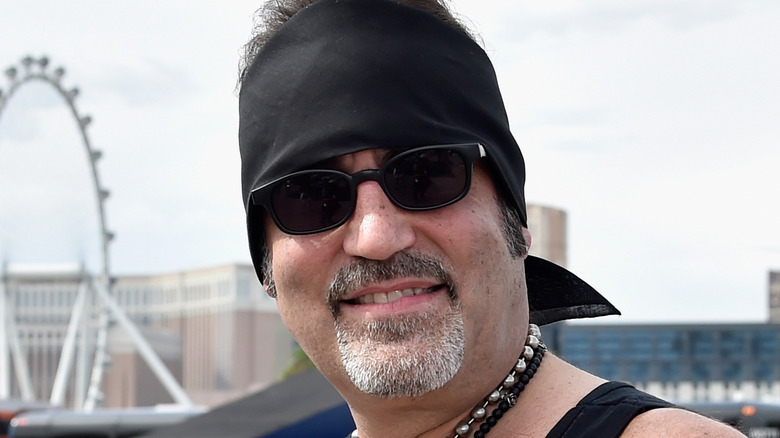 David Becker/Getty Images
Daniel "Danny" Koker is a man of many talents and passions. Born on January 5, 1964, in Cleveland, Ohio (per IMDb), Koker spent his childhood in Detroit and grew up in a family of car lovers. His father, Daniel Koker Sr., was a car enthusiast, composer, musician, and singer (per Count's Kustoms) who worked with big names like the Foggy River Boys and Clarence LaVaughn "CL" Franklin. Before gaining TV prominence with the hit show "Counting Cars" (and guest appearances on the History Channel's "Pawn Stars" and "American Restoration"), Danny Koker portrayed Count Cool Rider on "Saturday Fright At The Movies," a vampire-themed show that aired on KFBT Channel 33 Las Vegas from 1990 to 2000.
As we said, Danny Koker is the Swiss army knife of celebrities. He's not only an actor who makes no qualms about playing a motorcycle-riding vampire on the TV screen; Danny "The Count" is also the founding member and lead singer of Count's 77, a Vegas-based hard rock band that released their debut album in 2014. However, Danny is a bonafide car lover above all else. He's a self-taught mechanic who started Count's Kustoms, a world-famous auto customization shop, as a hobby before growing it into the $10 million restoration factory it is today.
Danny Koker bets on cars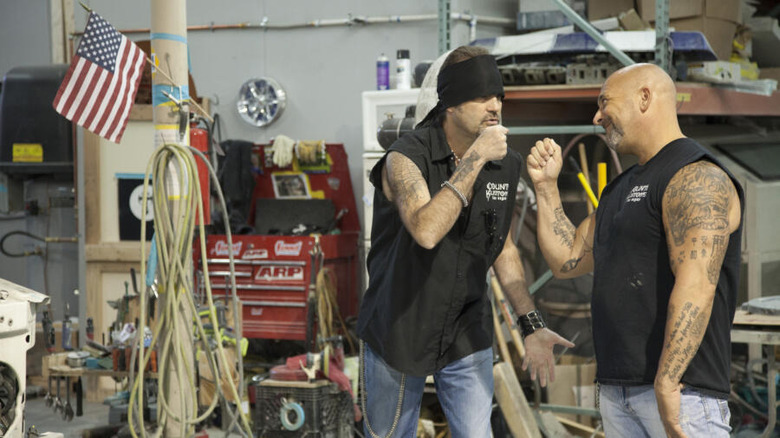 History
Some people in Vegas bet with chips, but that kind of gambling bug rarely bites Danny Koker. Instead, he bets on cars, motorcycles, or anything with wheels that deserves a place in the pantheon of automotive greats. In his show, "Counting Cars," what makes Danny unique is how he manages to pull over unsuspecting drivers and make spot-on cash offers for their ride, be it a vintage muscle car, European exotic, or a collectible motorcycle.
Building on his exhaustive knowledge of Detroit-bred muscle cars, luxury cars, and forgotten classics, Danny's team at Count's Kustoms can turn a beat-out rust bucket into an eye-catching beauty with an eye-popping price tag when all is said and done. The only problem is that Danny tends to fall so much in love with his projects that he has a penchant for keeping the vehicle or bike and adding it to his growing collection — which happens more often than you think. "I'm truly addicted. I think I need an intervention," Koker said in a 2013 The Globe and Mail interview. "I love all kinds of cars — they can be anything from street cars to muscle cars to exotic cars to sports cars to classic cars."
How many cars are in Danny Koker's collection?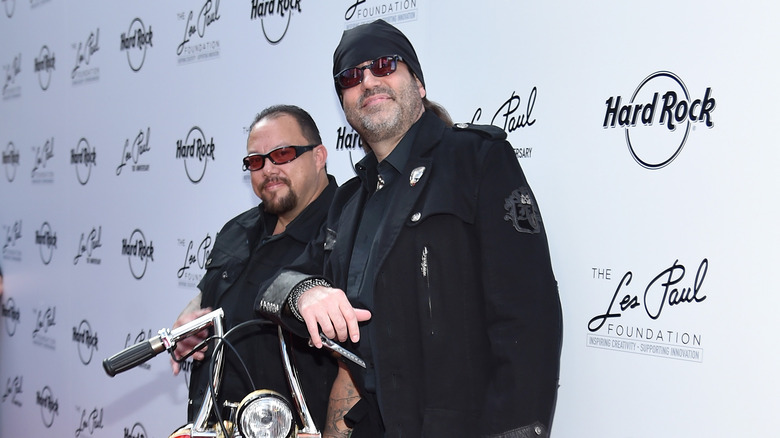 Mike Coppola/Getty Images
It's hard to keep count with The Count (pun intended). Danny Koker had around 58 cars and 78 motorcycles as of 2013. His most prized possessions include a 1932 Ford Roadster, one of the crown jewels of Koker's car collection (per The Globe and Mail). It's one of Americas oldest and most historic hot rods. It's also the original Mattel Hot Wheels car that launched in 1932. He also has a priceless 1966 Mustang GT350 purchased initially by his father when Danny was young. As a result, he called it "one of the most significant cars on a personal level" and said it is the one that started his love for cars.
Moreover, Danny has a 1966 AC Cobra, the first car he and his dad purchased together. According to J.D. Power NADA Guides, a 1966 Cobra costs between $1.1 million to a staggering $2.1 million today, making it one of the costliest in Danny Koker's car collection. He also spent $115,000 on a 1999 Shelby Series I. Only 249 Series I cars (designed by the late, great Carroll Shelby) were built, and prices can now range from $159,000 to $313,000 (per Hagerty). Also worth mentioning is Danny's Lamborghini Countach, which could fetch anywhere from $300,000 and beyond from the right buyer.