Next-Gen Mobvoi TicWatch Teased As A Wear OS 3 Flagship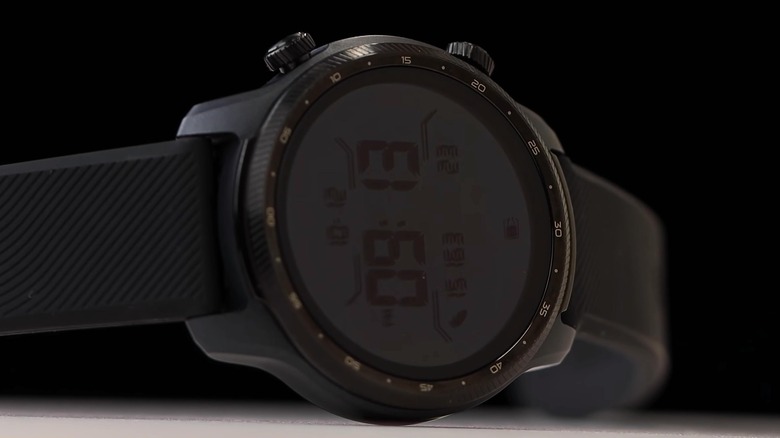 Gabo_Arts/Shutterstock
After the initial bout of excitement around Wear OS 3 last year, Google's smartwatch platform seems to have gone under the radar yet again. While there have been feature dumps in between, interest waned when it became clear that very few smartwatch enthusiasts would actually be able to experience the latest and greatest Wear OS unless they buy a new Samsung Galaxy Watch. There might have been a period of exclusivity between Samsung and Google, but that is apparently over. Earlier this month, the Montblanc Summit 3 was introduced as the second wearable running the latest iteration of Wear OS, and it seems that Mobvoi will be coming in third place with a flagship model later this year.
Mobvoi is one of the newcomers in the smartwatch market, and — when compared to lifestyle brands like Montblanc, Fossil, and the like — it is the smallest, as well. Despite those odds, it became quite popular in the Wear OS market because it offered an affordable selection of products with decent features. With a new model coming soon, it could add another claim to fame as the third Wear OS 3 flagship bearer.
New TicWatch flagship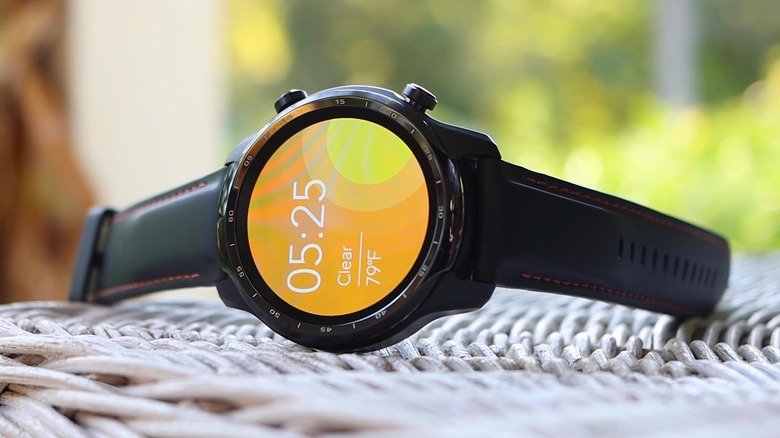 Gabo_Arts/Shutterstock
Mobvoi is apparently looking for testers (via 9to5Google) for an unspecified upcoming Wear OS smartwatch flagship model. The company listed a couple of notable points about said smartwatch in an email it sent to potential testers, including that it has long battery life, AFiB detection, and an improved "premium design." The TicWatch Pro 3 Ultra already offers all of these, so it would seem that Mobvoi has upgraded the features to some extent. The rest of the specs sound on par with any respectable smartwatch these days, but we'll have to wait for an official announcement to see just how much has changed.
The email also notes that the upcoming flagship smartwatch can use Google Pay, which means it must be running Wear OS and sport NFC. Regardless of whether the model actually lives up to the company's claim about having a premium design, it's still good to hear that there will be another Wear OS 3 smartwatch coming soon. The model is scheduled to launch this fall alongside the Pixel Watch, which would make it either the third or fourth in this still-exclusive club. As for Mobvoi's existing smartwatches, there is still no new word on when — or if — they will be upgraded to Wear OS 3.