Chrome OS Flex Released To Breathe New Life Into Your Old PC & Mac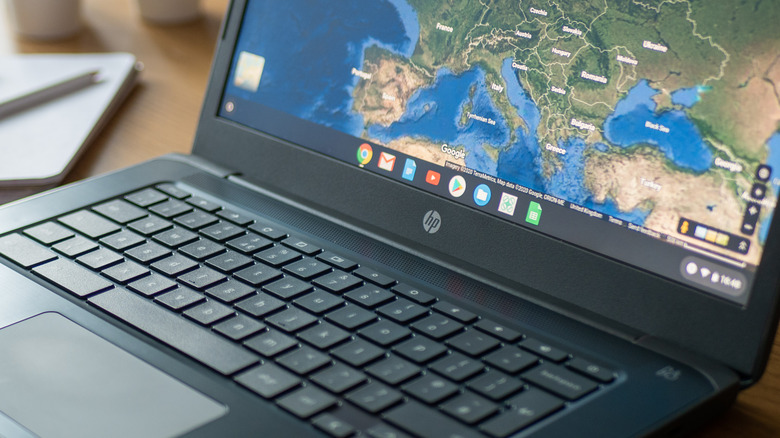 Vantage_DS/Shutterstock
Chrome OS Flex, a cloud-first version of Google's Chromebook operating system aimed at aging PC and Mac hardware, is finally out of the beta phase four months after its announcement and is now available for a wider audience (via Google Blog). While the premise of Chrome OS Flex is interesting in itself, what further boosts the appeal is that it can simply be downloaded on a USB drive and previewed on an old machine before being installed as its new OS.
Google has also put in place a device certification program that separates devices into three tiers based on how well they perform. Of course, not everything is rosy for the hundreds of devices listed in the database. For example, installing Chrome OS Flex on certain MacBook Air models renders the webcam useless. There can also be other hardware issues with aspects like Bluetooth, touchscreen, SD card slots, and more (via Google Support).
The steps to install Chrome OS on an old PC or Mac are pretty straightforward, as explained by Google; all you need is a USB drive onto which the bootable Chrome OS Flex will be downloaded. Simply plug the drive into your old computing machine and install the operating system to replace its original OS. Of course, there will be step-by-step guidance during the installation process courtesy of Google to make sure everything goes smoothly.
A lifeline for old computers with a few caveats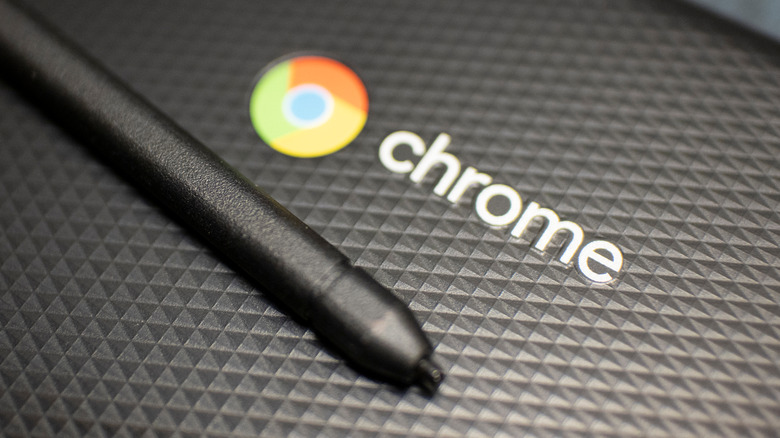 CC Photo Labs/Shutterstock
For enterprises, Chrome OS Flex also supports network deployment for multiple devices at once. There are also a few added goodies that come with the Chrome Enterprise Upgrade, such as the ability to remotely wipe or disable devices, impose log-in restrictions, control the cadence of software updates, enable identity-free login, and remotely manage all of the devices in the group using the Google Admin console, among others.
Google claims that devices running Chrome OS Flex are "secure, boot fast, don't slow down over time, update automatically in the background." From the security standpoint, Chrome OS Flex is touted to be a more robust alternative as it blocks all executables and relies on a sandboxing tech, which means users don't have to worry about installing antivirus tools, either. In fact, Chromebooks can do quite a few things.
Another notable aspect that Google is actively pushing as a Chrome OS Flex virtue is its ability to salvage old computing machines, preventing them from becoming yet another pile of e-waste. Plus, Chrome OS Flex is also said to consume 19 percent less energy on average, so there's less burden on the electricity bills, too. Google does note that there are a few differences between core Chrome OS and Chrome OS Flex, though, such as the absence of a verified boot due to lack of a Google security chip and vulnerability to attacks due to the non-availability of a Trusted Platform Module (TPM), as explained in a Google Support document.