Google Chrome OS Flex Promises Longer Life For Old Hardware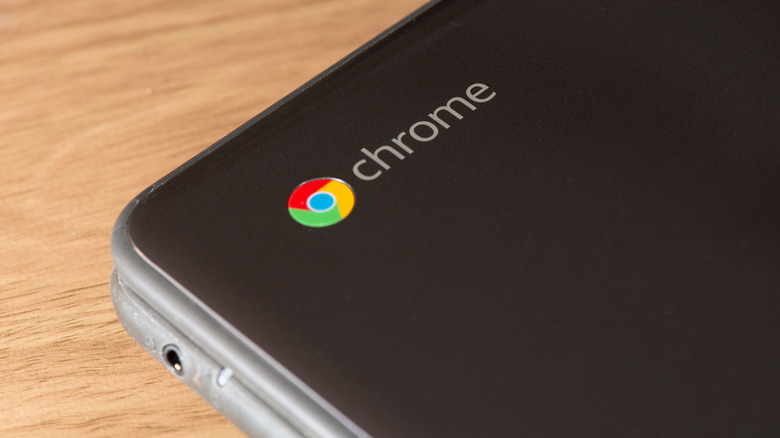 CC Photo Labs/Shutterstock
Google has finally announced Chrome OS Flex, its cloud-based operating system. The new operating system is available to try right now and is designed to turn any computer into a Chromebook using a USB drive. Additionally, Google is releasing the operating system at no-cost, allowing businesses and individuals to pick it up for no additional cost.
Chromebooks have been making strides in the education and business sectors for a while now. For many, the cheaper cost of the Chrome-OS powered devices has been a boon, especially since most of the system's functions work off cloud-based features like Google Docs and Google Sheets. That meant you didn't necessarily have to purchase an expensive laptop to get a faster and streamlined experience.
Even with most Chromebooks offering cheaper price ranges than traditional laptops, many wanted the option to put Chrome OS on their current systems. In answer, Neverware launched CloudReady. CloudReady was built on the same tech as Chrome OS but was designed to work on top of any PC, not just Chromebooks designed with Chrome OS in mind. It was a great option for schools and businesses that didn't have the means to purchase new Chromebooks, or even just those looking to reduce e-waste. Google acquired Neverware back in 2020. At the time, operations for CloudReady were set to continue as they always had. Now, though, it looks like Google has finally taken that acquisition to a new level.
What is Google Chrome OS Flex?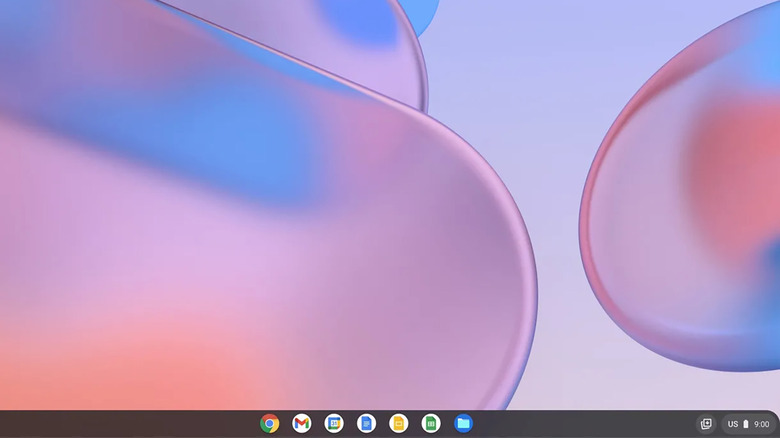 Google
Chrome OS Flex is essentially just Google's Chromebook operating system built to run on any type of hardware. Google sees it as a way to "refresh your older devices with a modern OS", allowing you to extend the lifespan of your old laptop while still getting a streamlined and speedy upgrade. It's a novel idea, and one that could prove especially helpful in pushing Chrome OS out to even more people. Which is ultimately a good thing.
Getting Chrome OS out there more means that more people start to rely on it. That means that Google is more likely to continue supporting and improving it. And, since Chrome OS Flex is completely free, there really isn't much reason to avoid it from a convenience and affordability factor. It also helps reduce e-waste, by letting you continue to use your old laptop or PC even longer. Furthermore, Google has built Chrome OS with a ton of management and security features, which may prove helpful to business and education users where devices pass through multiple hands.
Plus, if you're worried about your Windows apps not working, Chrome OS Flex supports full virtualization solutions like VMWare, Cameyo, and Citrix. That will allow you to run legacy and Windows applications without needing to have that operating system installed. Plus, Chrome OS works off the Google Play Store, which is chock full of tons of progressive webb apps, extensions, and other features you can take advantage of.
Who is Chrome OS Flex for?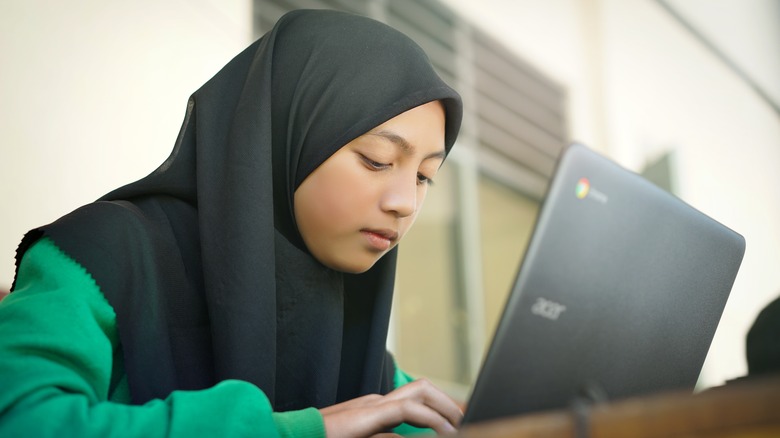 Pramata/Shutterstock
If you really want to break it down, Chrome OS Flex is for anyone that wants to extend the life of an older device while still getting access to new updates and a decent operating system. Chrome OS has received a lot of updates since its release several years ago, and it's become an even more streamlined system in recent months. Because it offers so much access to the cloud, Chrome OS Flex could be a solid option for those that want to cut ties with Mac OS or Windows.
Of course, like any operating system, there are always going to be compromises. While support for virtualization is a key point that Google touches on, there may be apps and other things that won't work on Chrome OS Flex. With that in mind, it can be a great alternative to purchasing a new laptop or PC to replace an old and slowing device. If you don't mind the limitations, then you can head over to Google's website and sign up to give it a try.
Of course, Google is heavily pushing it as an option for enterprise workers, even offering Chrome Enterprise for businesses that want to be able to control their environments from the cloud.