Apple's AR/VR Headset Reveal Could Be Just Around The Corner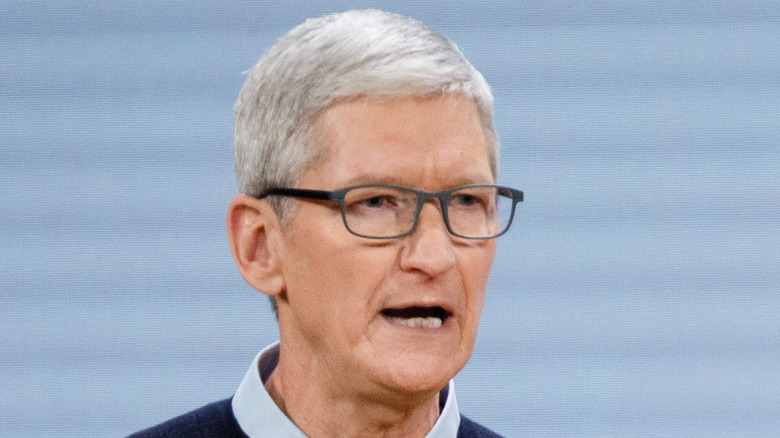 John Gress Media Inc/Shutterstock
Apple fans could get a first glimpse of the company's long-awaited Augmented Reality/Virtual Reality headset (AR/VR) as early as next year, according to one of the more reliable supply chain analysts. Leaks suggesting the tech giants were working on some kind of AR/VR headset have been around for a couple of years, but Apple has yet to release any solid information on the device.
AR and VR fans were left disappointed in early June when Apple failed to reveal any information on their headset at WWDC 2022. There were hopes more would emerge about "Reality OS" the software that could potentially power Apple's AR ambitions. Again, no official information has been released on the operating system, but several developers claim to have glimpsed references to it within Apple's code.
Plans for an eventual headset could range from wearable augmented reality glasses customers can use in everyday life, to a high-end VR headset with the potential to disrupt a market currently dominated by Meta Quest 2. Although official product release information has been scarce, Apple has filed several patents for AR/VR devices and components. How many of the patents develop into devices remains to be seen, but enthusiasts are likely to learn a lot more following a major announcement Apple likely has planned.
A major announcement may not be far away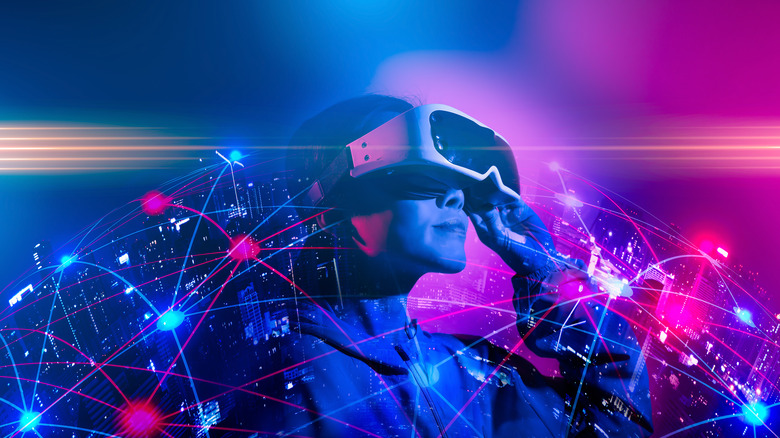 Fit Ztudio/Shutterstock
Supply chain analyst Ming-Chi Kuo has described Apple as a potential "game-changer for headsets," and predicted that "the launch of Apple AR/MR will further boost the demand for immersive gaming/multimedia entertainment." The analyst also claims that due to Apple's status as an "industry leader with significant competitive advantages," it does not "need to join the Metaverse Standards Forum now."
Kue claims Apple's new headset is likely to be announced (not released, just announced) in January 2023. He has described the headset as the "most complicated product Apple has ever designed," and predicted the company's supply chain, which already includes many of the headset's "suppliers," will be "re-rated" as a result of its release. Apple's hardware entry into the VR world is also going to send shockwaves through the market. If Kue's predictions come true, Apple's headset will further drive demand for AR and VR devices. Other major headset manufacturers may "compete to imitate it" and the industry as a whole will experience its "next stage of rapid growth" on the back of the rush.
An exact release date hasn't been set, but even a minor announcement from Apple could have a major impact on the VR and AR industries. Kuo has been predicting and analyzing Apple's plans for years, using a network of sources within the tech giant's supply chain. Although none of this has been officially announced, Kuo's track record in Apple analyzation and predictions makes it a fairly safe bet that we'll be seeing more from Apple in the first quarter of next year.