Fisker Teases $30k PEAR Electric Car As Ocean SUV Gets An Update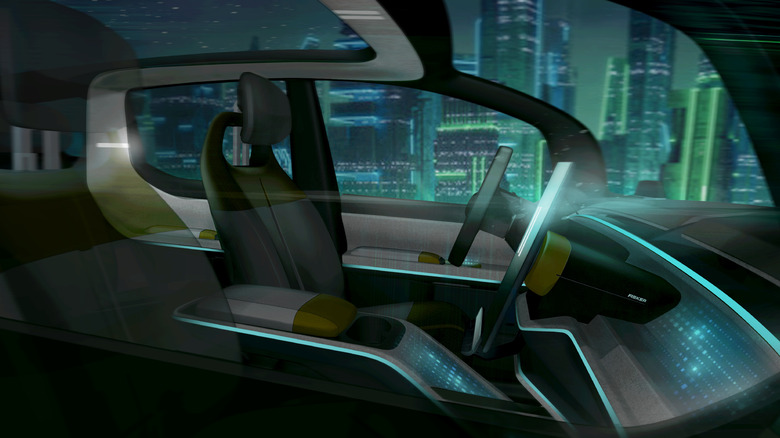 Fisker Inc.
Fisker has unveiled another teaser image of its second all-electric car, the PEAR compact crossover. We first saw PEAR (Personal Electric Automotive Solution) when Fisker opened the order books for its second EV last February 2022. However, the automaker only unveiled a single top-view perspective of the vehicle, leaving us with no idea of the façade or the PEAR's silhouette. There was another teaser rendering unveiled last May 2022, and it seems the PEAR is something to look forward to for its handsome styling and the promise of decent range numbers.
Now, Fisker is teasing the PEAR's futuristic interior via an Instagram post, and Henrik Fisker adds the PEAR's cabin "will offer a new level of storage for its segment." Also evident are the low-set beltline and side windows and that massive wraparound windscreen extending to the enormous greenhouse on the roof, similar to what you'll find in a Tesla Model X.
Rising Popularity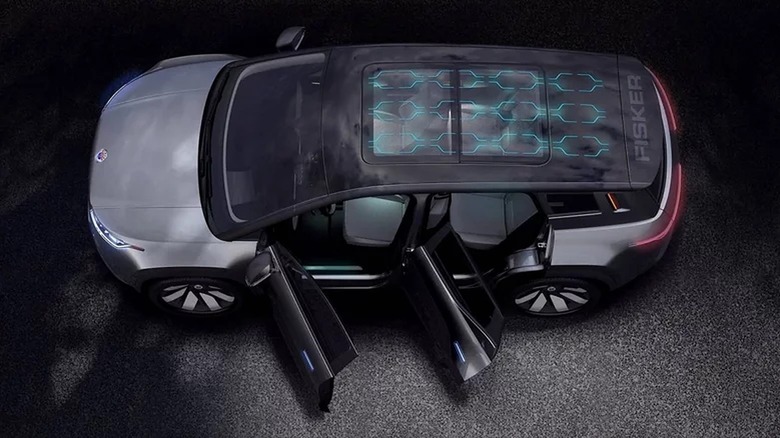 Fisker Inc.
In a separate press release, Fisker announced that its first EV, the Ocean (shown above), surpassed 50,000 reservations and is "on track to start production in Graz, Austria, in November 2022" with no price changes through 2023. Fisker inked a "platform sharing and manufacturing cooperation" with Magna Steyr (the most prominent automotive parts supplier in North America) to build the Ocean in a carbon-neutral factory after flirting with Volkswagen's MEB electric architecture in 2020.
With no anticipated price changes, the base Ocean Sport will start at $37,499 (before federal incentives). For the money, you get a single front-mounted electric motor with 275 horsepower and zero to 60 mph in 6.9 seconds. Ocean Ultra is next in the price range, starting at $49,999. It has dual electric motors, 540 horsepower, zero to 60 mph in 3.9 seconds, and 340 miles of driving range. Meanwhile, the range-topping Ocean Extreme has dual electric motors, 550 horsepower, and over 350 miles of driving range for $68,999. It could also do the zero to 60 mph dash in 3.6 seconds, giving it enough gravitas to make Tesla, Porsche, and Ford EV owners take notice.
Fisker Pear tops 3200 reservations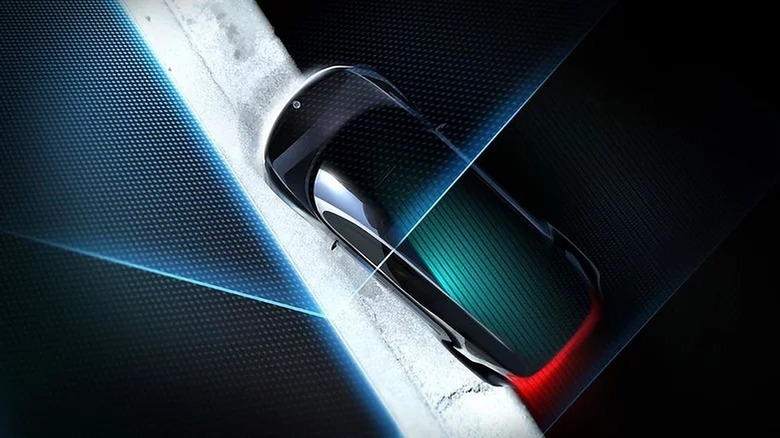 Fisker Inc.
In the same press release, Fisker also announced it amassed over 3,200 reservations for PEAR since February 2022. The PEAR is a smaller and sportier version of the Ocean and will be available in single motor (RWD) or dual-motor (AWD) variants with four optional packages. The PEAR will come with two battery options, including the Hyper Range battery in the Fisker Ocean that delivers 310 miles of range. Additionally, Fisker adds PEAR will feature the industry's first-ever "Houdini trunk," a pioneering alternative to conventional rear cargo hatches, said Fisker. The PEAR will also feature the Ocean's SolarSky panoramic roof that absorbs the sun's rays to deliver an additional 2,000 miles of range per year.
"The impressive number of reservations for the Fisker Ocean proves there's huge interest in our brand and electric vehicles," said Henrik Fisker, Fisker CEO. "The Fisker PEAR's cool new features and technologies — and affordable pricing below $29,900 — are designed specifically for the customer of the future."
Prototype testing for the PEAR EV will begin near the end of 2022, and Fisker will fully unveil the PEAR by mid-2023. Production will start at the Foxconn-owned Lordstown plant in Ohio by 2024. Fisker promises to reveal more details about the PEAR EV throughout 2022. Reservations for the Fisker PEAR EV are still open, and you can place an order at Fisker's official webpage by making a $250 advanced deposit.