2023 Polestar 3 Electric SUV Previewed: Everything We Know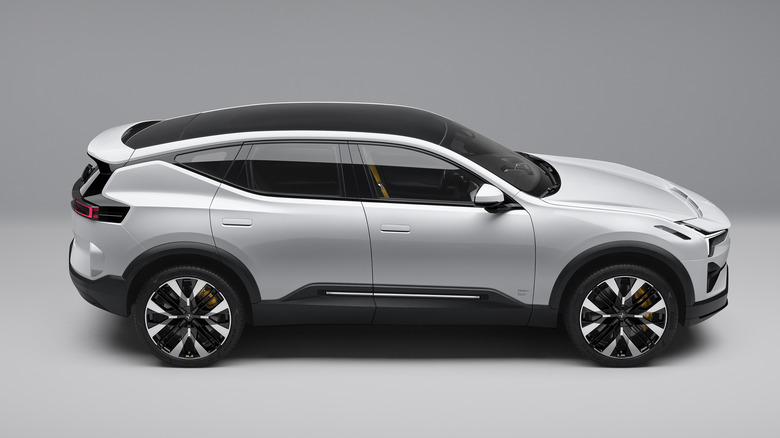 Polestar
Polestar has revealed its third model, previewing the upcoming 2023 Polestar 3, an all-electric SUV. The new EV won't officially be unveiled until October 2022, Polestar says, though we do have some key details to whet the appetite today.
Though not yet a household brand, Polestar — sibling automaker to Volvo, and part of China's Geely group — has already carved out a niche for itself with its current model, the Polestar 2. An all-electric fastback, it offers a tech-forward and more performance-minded approach to the EV model of its Swedish Volvo C40 Recharge cousin. Polestar has made no disguising of its range-expansion plans, mind, already confirming that there are Polestar 3, Polestar, and Polestar 5 models on the roadmap.
The Polestar 4 is expected to be a premium crossover, along the lines of the popular "SUV coupe" body style. As for the Polestar 5, that will be a production version of the striking Precept concept, a four-door luxury sedan that picks up the torch set down by the limited-run Polestar 1 GT coupe.
Polestar 3 range and drivetrain
For the 2023 Polestar 3, the goal is to "bring the 'sport' back to the SUV, staying true to our performance roots," according to Thomas Ingenlath, CEO of the automaker. It'll also be a direct strike at one of the most competitive — and lucrative — segments in the auto industry right now, the five-seater SUV.
Full specs won't be confirmed until later this year, but we do know that Polestar is targeting over 372 miles of electric driving range at launch. That's on the WLTP cycle, mind, which means the U.S. EPA range rating is undoubtedly going to be lower. The Polestar 2 dual-motor with the long-range battery option, for example, is rated at 300 miles under WLTP testing, but up to 249 miles on the EPA's cycle.
Like that EV, the Polestar 3 will, at launch, use a dual-motor drivetrain. It's possible that Polestar will follow the same strategy as it has with the Polestar 2 there, too, and add a single-motor version later on for those who'd prefer a more affordable vehicle and that don't need all-wheel drive.
Semi-autonomous driving and a big promise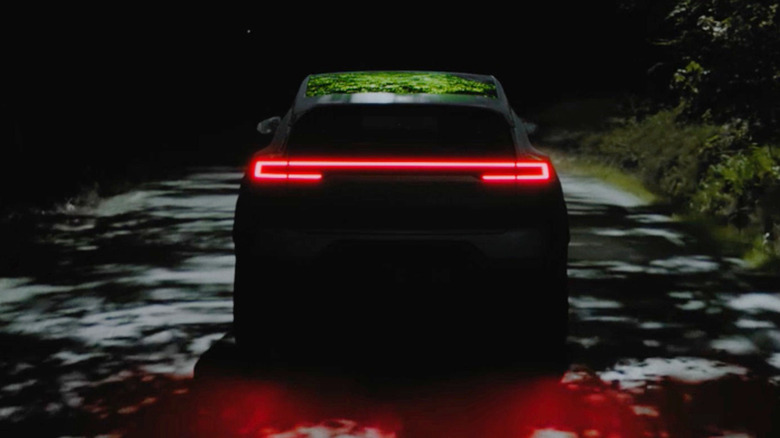 Polestar
What's particularly interesting is Polestar's promise of semi-autonomous driving. The Polestar 3 will use a LIDAR sensor from Luminar — a sensor company that Volvo has invested in before — paired with NVIDIA onboard processing. The latter will presumably be the same NVIDIA DRIVE Orin that Volvo has already committed to. Altogether, it will support "autonomous highway piloting," Polestar promises, though the feature will only be added "over time" and presumably not from day one.
Currently, Polestar offers a version of Volvo's adaptive cruise control with lane-keeping. It's a hands-on system and requires drivers still keep a hand on the steering wheel while it operates on highways. The Polestar 3 will upgrade that with a "SmartZone Sensor cluster" at the front, integrated into the grille.
Inside the Polestar 3, meanwhile, we're expecting to see an Android Automotive OS-powered dashboard. Polestar was the first to offer that system in a production vehicle, though also confirmed it would be among the first to support next-gen Apple CarPlay after the iPhone tech was previewed at WWDC 2022.
The 2023 Polestar 3 will go into production in early 2023, with the automaker saying it plans to build the electric SUV in both the U.S. and China. Orders in initial markets — those yet to be confirmed — will begin on the day of the big unveil in October of this year. Meanwhile, Polestar says it's still on track to launch a new car each year for the next three years.