Elon Musk Threatens To Terminate Twitter Deal Over Secret Data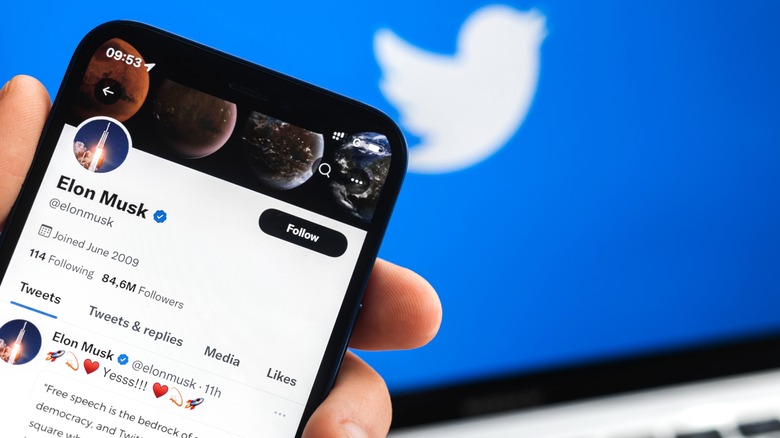 FellowNeko/Shutterstock
Elon Musk's bid to acquire Twitter has been a saga of never-ending twists and turns. While Musk's initial plan was to seal the Twitter deal for $44 billion, on May 13 — a little over two weeks after he announced the official bid — Musk announced that he was putting his Twitter acquisition plans "temporarily on hold." Musk said that he had serious reservations about Twitter's claim that only 5% of its daily active users were identified to be spam bots or fake accounts. Musk wanted Twitter to provide his team with additional data surrounding these fake and spam accounts.
Even though a follow-up tweet from Elon reiterated his commitment to the deal, it is not entirely clear if Twitter was able to address Elon's concerns in a satisfactory way. In the meantime, reports also talked about the likelihood of Elon raking up these issues to drive down the final price of the sale.
In the latest twist to this saga, Elon Musk's legal team, on June 6, wrote to Twitter and expressed concerns surrounding the deal. The letter explicitly blames Twitter for refusing to share information surrounding fake accounts with Elon Musk, which he has repeatedly asked for since May 9. The letter also warns Twitter about Musk's right to terminate the merger agreement if Twitter continues to "resist and thwart" his information rights.
What more does the strongly worded letter say?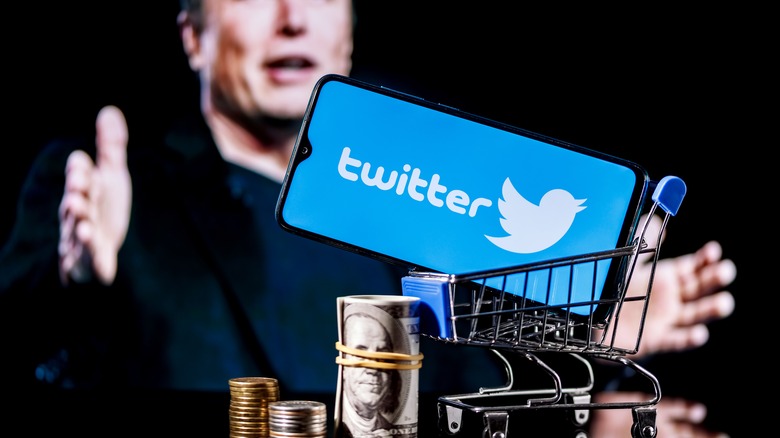 Sergei Elagin/Shutterstock
The recent letter from Elon Musk's lawyers was made public in a regulatory filing on June 6 and was uploaded on the SEC's website. Addressed to Twitter's Chief Legal Officer Vijaya Gadde, the letter asserts that Twitter — despite repeated requests from Musk — has failed to provide him with the information he's seeking and that the company's replies to these requests have served to "obfuscate and confuse the issue." The letter adds that Musk has serious reservations about Twitter's "lax testing methodologies" that helped it arrive at the 5% figure for spam and bot accounts on the platform. 
The letter closes with a whopper of a statement. "Based on Twitter's behavior to date, and the company's latest correspondence in particular, Mr. Musk believes the company is actively resisting and thwarting his information rights (and the company's corresponding obligations) under the merger agreement," it reads. "This is a clear material breach of Twitter's obligations under the merger agreement and Mr. Musk reserves all rights resulting therefrom, including his right not to consummate the transaction and his right to terminate the merger agreement."
That's some pretty serious language Musk's legal team is using, but so far, Twitter is yet to respond to this newest development. It will be interesting to see what effect this communication from Musk's lawyers has on the fate of this much-publicized deal.