How To Use Your Old Android Phone As A Home Security Camera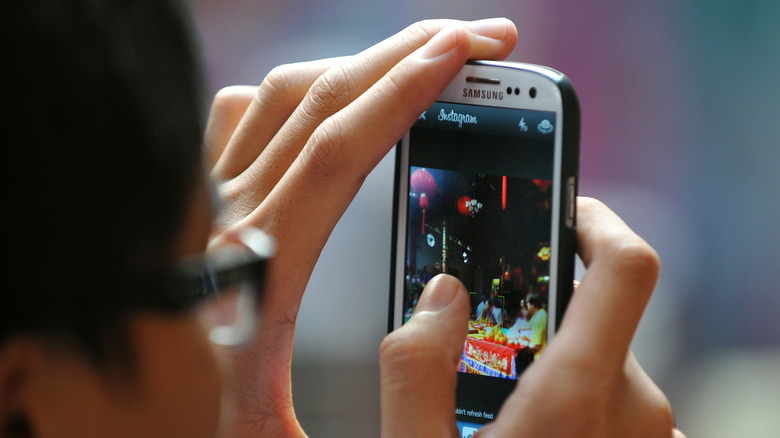 1000 Words/Shutterstock
Android drives more than 70% of the mobile devices sold worldwide, and this success can be attributed to the ease of customizability and a long list of primarily free features. But more importantly, the affordability of Android devices compared to those by Apple and other companies makes it favorable for a wide variety of users. However, there is one downside to this: Android devices don't age very well, and your trusty gadget can become ineffective in front of the burgeoning hardware requirements of the platform in only a few years, making it necessary to find a replacement.
But despite being discarded and replaced by a more robust and efficient smartphone, an old Android phone can very well serve you in many ways. There are a lot of applications for an old Android device that is no longer in use. You can use it as a webcam for your PC, remote control for your smart home devices, or a dashcam for your vehicle. You can also use it for security, or more specifically, you can use your old Android phone as a home security camera.
Several security cam apps make the process simple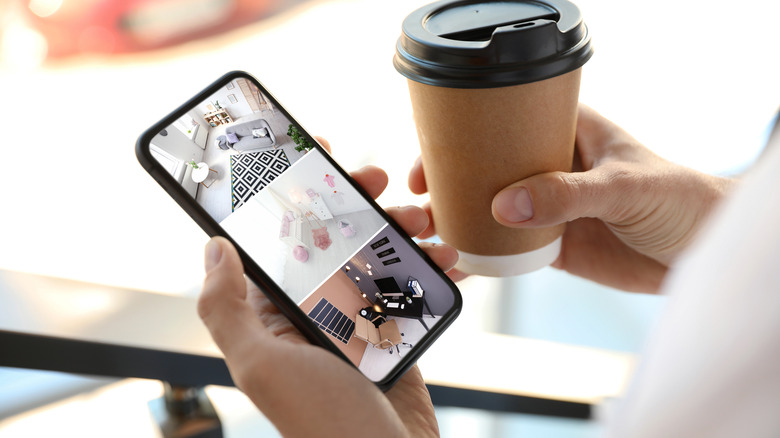 New Africa/Shutterstock
To start using your old Android phone or tablet as a security camera, you'll need to download an app such as IP Webcam or ManyThing. Today we're using Alfred Home Security Camera as our example as it is a simple and robust option for this sort of setup. 
Once you've downloaded the Alfred Home Security Camera app from the Google Play Store, you'll need to sign up or sign in. Once you've signed up or signed in, the app may ask you to choose a reason to use the Alfred Camera app. This step should not impact the app's working, so feel free to skip it.
Next, to be able to view the live security feed from the old Android phone you are using as a security camera, you will need another device. This second device can be an Android or iOS device, and you can download the app from the Google Play Store or Apple App Store, depending on your device.
To set up another device as a viewer, you can log in to Alfred using the same account as earlier or tap the "Scan to Link Viewer Device" at the bottom of the sign-up page. The latter opens a QR code scanner. Using the old Android device you wish to use as a security camera, tap "Or pair up by QR code."
Live Security Video Feed from your Old Android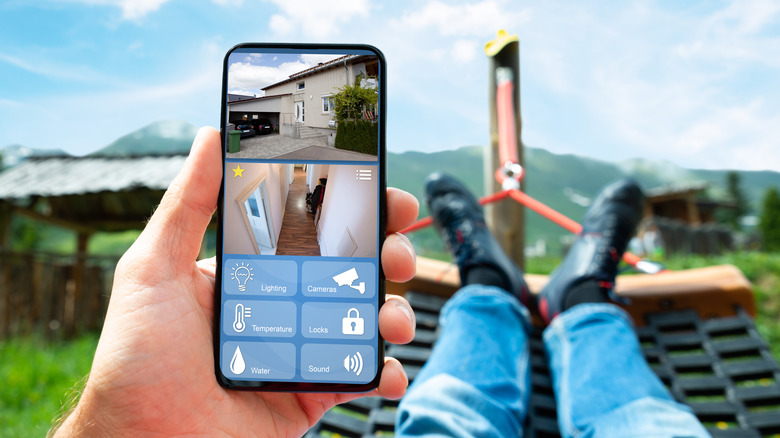 Andrey_Popov/Shutterstock
Once you have set up Alfred on both the devices, place the old Android phone in a secure location where it will get maximum coverage of the area you want to monitor. Next, make sure you set up the old Android phone as Camera and your current device as Viewer. The option for the same is available in a drop-down menu on the top of the screen where you see either Camera or Viewer at any given time.
Alfred will prompt you to grant camera permissions on both devices. Once these permissions are approved, you can start viewing the live feed on your current device or use the Alfred WebViewer on your PC or tablet for the same. On your PC, log in to the same account used to set up Alfred on your phones. Unfortunately, you will need to set up Alfred on two mobile devices before you can use the WebViewer.
Alfred also allows you to record live feed continuously or when it detects any motion. It can also start recording automatically if the phone is moved. Besides video, Alfred can also record audio — assuming your old Android device is up to the task.
Lastly, before you head out of your home, make sure you connect your old Android phone to a power source like a wall adapter or external battery. This will prevent the continued use of your old Android phone's camera from draining its battery. On that note, if you're considering using an old device with a dangerously fat battery, think twice! Old batteries can be dangerous.