Google Just Delayed The Launch Of The Pixel Fold...Again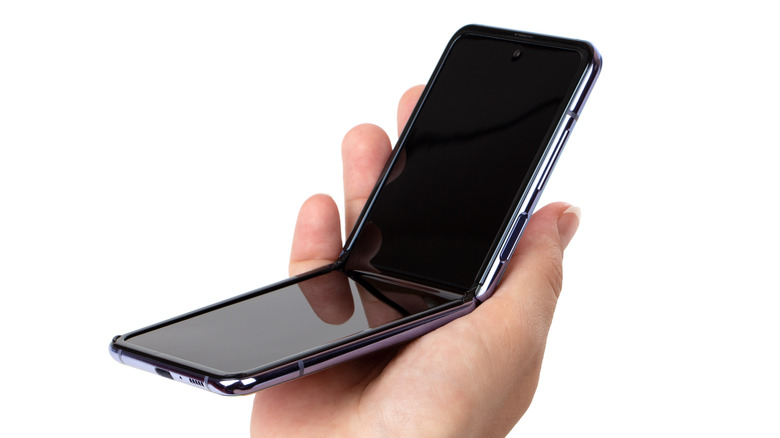 Sergey Eremin/Shutterstock
We have been hearing conflicting reports about Google's upcoming foldable phone — the Pixel Fold – for a really long time. Once thought to have been canceled, the Google Pixel Fold was back in the news a few weeks ago after a report from a usually trustworthy source indicated that Google had restarted work on the project. According to that report, Google was on track to launch the Pixel Fold by the last quarter of 2022.
Just when you thought nothing could possibly go wrong again, in a fresh twist to the tale, Korean publication The Elec reports that Google has postponed the launch of the Pixel Fold. And this time around, there is no specific timeframe attached to the delay. This would also essentially mean that we should only be expecting the Pixel Fold to be officially announced sometime in 2023 (or later).
While Google continues to remain tight-lipped about the future of the Pixel Fold, The Elec claims that the newest delay is the result of Google not being entirely happy with the first batch of the Pixel Fold prototypes.
What is behind the latest delay?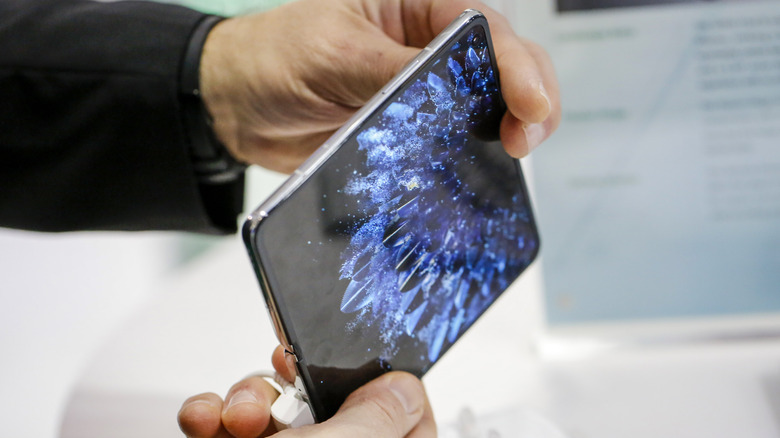 Bloomberg/Getty Images
Even though Google has been known to tease its upcoming products months in advance at Google I/O, the company is yet to do something similar for the Pixel Fold. This was the first indication that the Pixel Fold was still in an early stage of development and that a late 2022 launch might be asking for too much.
According to The Elec, the primary reason for this delay is the fact that Google executives — who have access to early prototypes of the Pixel Fold — felt that the product wasn't "complete enough" and that the product wasn't yet ready for primetime. 
We previously reported the possibility of the Pixel Fold sharing lots of its traits with Samsung's upcoming Galaxy Z Fold 4. For example, the Fold was rumored to get a large 5.8-inch secondary cover display akin to the one on the existing Galaxy Z Fold series. The only difference between the two seemed to be the sizes. At 6.19 inches, the secondary cover display on the rumored Samsung Galaxy Z Fold 4 is likely to be considerably bigger in size.
There was also speculation about Google launching the Pixel Fold right after Google announced Android 13, a revamped Android variant that will have optimizations for various form factors, notably including foldable smartphones. At any rate, it remains to be seen if this delay would also mean a complete change in the final design of the Pixel Fold, a few slight tweaks, or a complete end to the development of the machine.