Leaked Sonos Sub Mini Is Long Overdue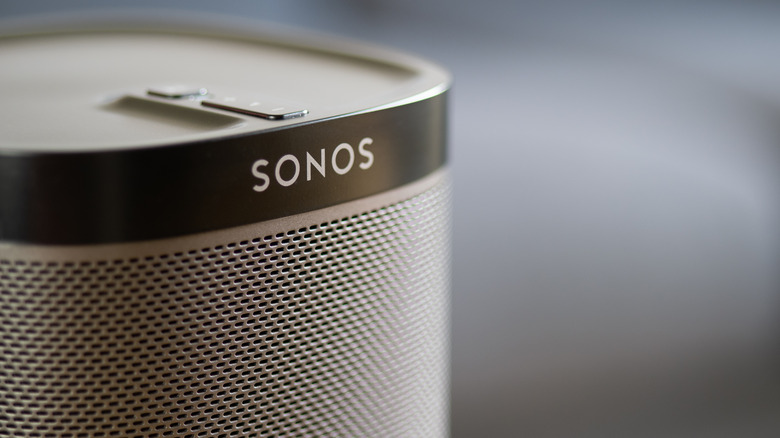 Vantage_DS/Shutterstock
Sonos' wireless sound systems connect speakers across a specialized Wi-Fi network in your home, allowing them to stream music across every connected speaker simultaneously. This means you can set up a Sonos network that includes at least one speaker in every room, and you can even place a few connected speakers outdoors, just as long as you install no more than 32 devices on one Sonos network. 
Hand in hand with that, Sonos offers a wide array of connected speakers you can hook up to your network, but the company has traditionally sold its one-and-only first-party subwoofer, called the Sonos Sub, for a premium of about $700-$750. That was the price you'd need to pay in order to add any subwoofer to your Sonos network — in theory — without jury-rigging your own subwoofer through the similarly expensive $599 Sonos Amp, which is supposed to link non-Sonos speakers to a Sonos network.
But it sounds like that's about to change very soon. According to a report by The Verge, the long-awaited alternative to the Sonos Sub, tentatively called the Sonos Sub Mini, is rumored to arrive soon. It's expected to come at a more affordable price, though it's unclear how low that price will be or how far off its release is. Still, there's a good reason to believe that the report is authentic, given that The Verge accurately predicted the recent Sonos Ray reveal in a similar report on April 21, 2022.
Sonos Sub Mini details so far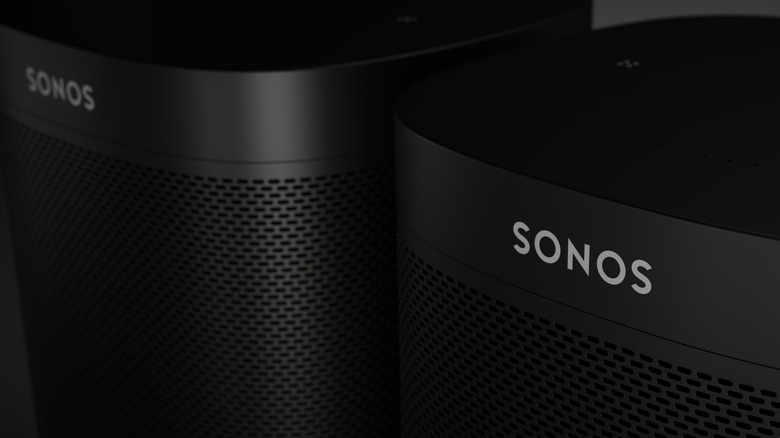 ClassyPictures/Shutterstock
There are no confirmed details about the Sonos Sub Mini, but Reddit has speculated prices for such a device may likely fall into the $450-550 range. The Verge stated in its report that it has seen an official image of the upcoming Sonos Sub Mini and that it looks exactly like leaked screenshots that sparked the initial rumors all the way back in November 2021.
Judging from the report, the Sonos Sub Mini looks reasonably similar to the original Sonos Sub but is far more compact. As The Verge puts it, the device can be described as having a "pill shape," featuring the same cutout in the center of its chassis that also appears on the much bulkier, rectangle-shaped Sonos Sub. For now, there are no further details with regard to specific features and capabilities, but it's reasonable to assume that a smaller Sonos subwoofer will include less powerful components than that of its predecessor.
The Verge noted that the Sonos Sub Mini is already officially codenamed Sonos product S37, which means that it's likely to be revealed in its full glory at some point in the near future, and given how quickly the Sonos Ray (S36) was revealed, this is likely to happen sooner rather than later. Setting up the rest of your Sonos network is simple enough. Most of the work is done through the Sonos S2 app, available to download from the official Sonos website, iOS app store, or Google Play store.