China's 'iPhone City' Is Now In Lockdown. Here's What We Know So Far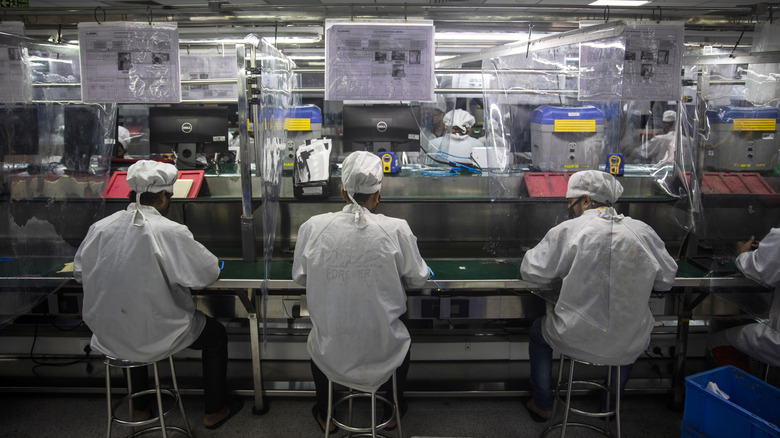 Bloomberg/Getty Images
Zhengzhou may not be the first city that comes to your mind when you think of China. Apple fanboys, however, may be familiar with this city of 12 million people for the sole reason that it houses the world's largest iPhone factory, as noted by SCMP. This Foxconn-owned iPhone production facility has been of particular importance to Apple during the recent surge of COVID-19 cases in China. This is primarily because the facility at Zhengzhou was not affected by the initial lockdowns. For the same reason, it ended up playing a vital role in ensuring that Apple met its iPhone production targets for April 2022.
However, with COVID-19 cases continuing to show an upward trend in China (via NDTV), it was only a matter of time before infections started cropping up across Zhengzhou — and, according to a recent South China Morning Post report, that's what is happening right now. After the city recorded four new COVID-19 cases in China, local authorities passed an order to place the city under an immediate week-long lockdown. This move is likely to have a major impact on Apple's iPhone supply chain, and if the lockdown continues for more than a week, it could also potentially affect the arrival of Apple's next-generation iPhone 14 series.
What is happening in Zhengzhou?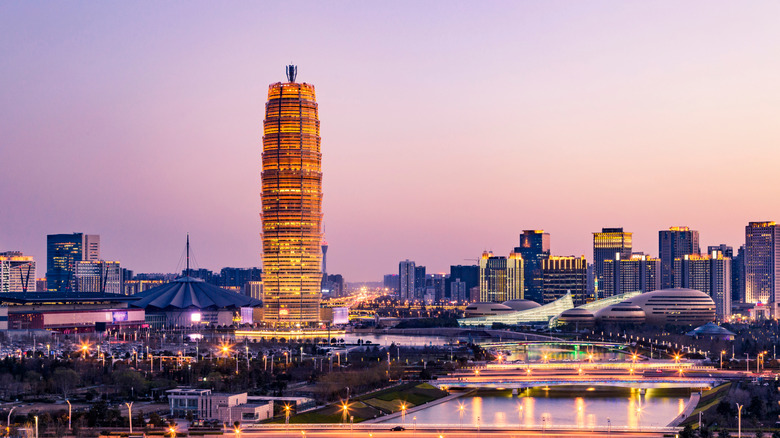 HelloRF Zcool/Shutterstock
While the rest of the world seems to be well on its way back to normalcy following a prolonged battle with the COVID-19 virus, it is a different story altogether in China. The country was largely spared from the wrath of the deadly virus in the first two years of the pandemic. A sudden surge in cases in the past few months, however, took Chinese authorities by surprise and led to lockdowns in major cities across the country. In fact, several parts of major cities like Shanghai and Beijing have been under strict lockdown for well over a month.
In the case of Zhengzhou — which has been able to escape lockdowns in the past — the decision to put the city under lockdown for a week came as a surprise to Foxconn. In fact, as recently as May 3, 2022, Foxconn was planning to ramp up production at the facility and had even started a recruitment process to hire new workers. This was also done to get ahead of the curve and establish a closed-loop iPhone production facility that would have isolated workers from the rest of the world without affecting production.
iPhone plants affected by COVID-19 lockdowns in China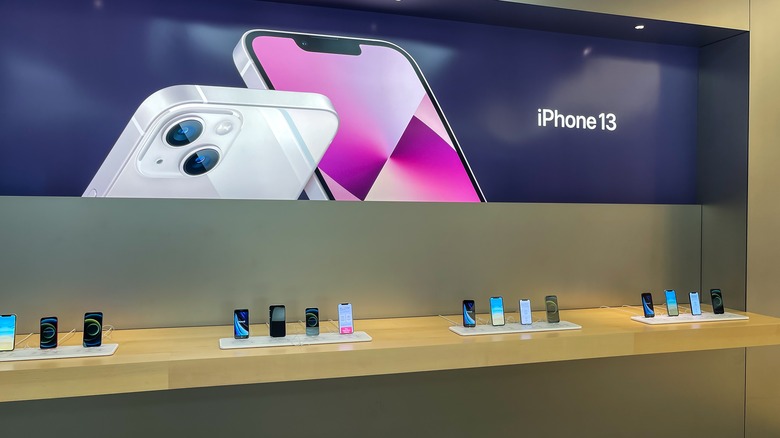 ms_pics_and_more/Shutterstock
Most iPhones that end up in the West are primarily assembled in giant factories that dot the Chinese landscape. Some of these facilities are located in the city of Shenzhen, which was particularly affected by lockdowns last month. In fact, two iPhone manufacturing plants located in the city were out of commission for the better part of April 2022 following lockdown orders. Other cities that are known for their large iPhone production centers include Shanghai and Kunshan, both of which were also under lockdown in April. In fact, a total of three iPhone factories were shut down in these cities, increasing the load at the Zhengzhou facility. 
An extended lockdown at Zhengzhou could impact Apple's ability to fulfill iPhone orders in markets across the globe. In the long run, it could even have a significant impact on the availability and production of the company's next-generation iPhone models. It would be interesting to see if Foxconn — and eventually Apple — will be able to ward off the threat posed by the impending long-term lockdown in Zhengzhou.