Replacing The Battery Pack On A Toyota Prius Costs More Than You Think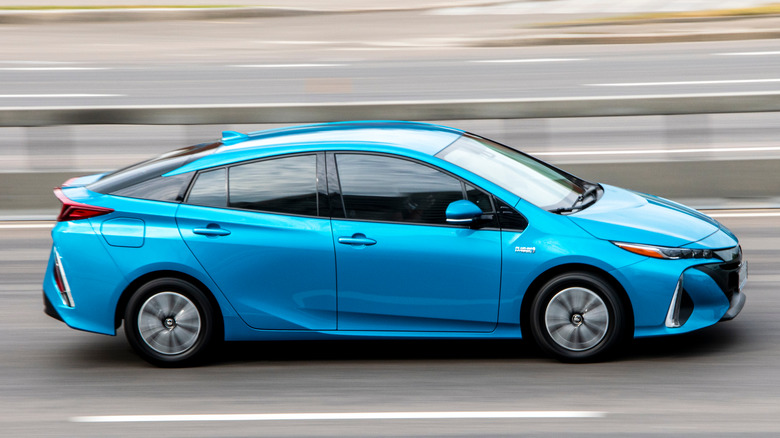 Iurii Vlasenko/Shutterstock
Toyota continues to be the best-selling car brand in the world. By 2021, the company increased its sales by 10.1% while delivering just under 10.5 million vehicles (via Best Selling Cars). Toyota is heavily invested in hybrid vehicles with the Yaris and Corolla hybrid models leading its sales, but no car speaks hybrid and Toyota like the Prius. 
There are many reasons Americans continue to buy the Prius, energy efficiency being a top decisive factor. The U.S. Department of Energy lists the Prius Eco 2018 as the second-best in EPA fuel economy with 58 mpg in the city and 53 mpg on the highway. The history of the Prius gives it the distinguished reputation of being the first to lead the green mobility shift. Add that to the model's safety ratings — it has repeatedly scored five stars in the NHTSA safety ranking for years— and its affordable price, starting at $24,625 for a 2022 model, and the reasons why it has always been a best-seller are clear. 
Two decades ago, the Prius sold for $20,000 and proved very popular. In 2010, Toyota announced it had sold more than 2 million Prius cars in 70 countries since it was launched in 1997 in Japan, per Green Cars Congress. With a battery warranty of 8 to 10 years or 100,000 to 150,000 miles, there are many Prius cars on the market that need their batteries replaced — and that doesn't come cheap, unfortunately.
All about the Prius battery, use, warranty, and cost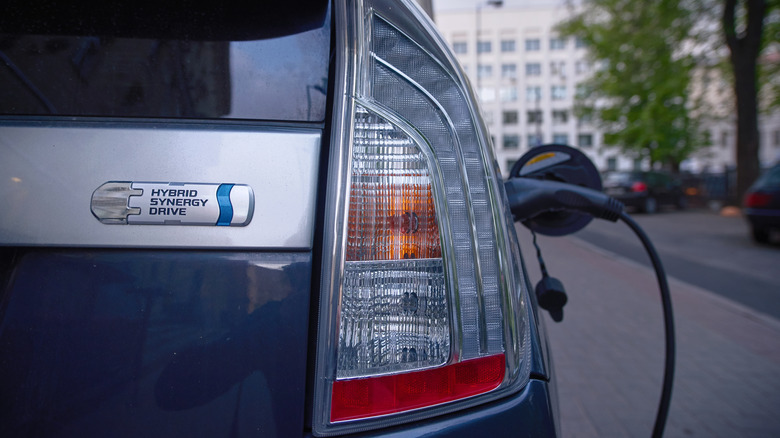 Tricky_Shark/Shutterstock
Exclusively Hybrid explains that the Prius battery usually lasts about 8 to 10 years, covering 120,000 to 160,000 miles before it needs to be replaced. But the way different drivers use their Prius will affect the longevity of the battery. Older batteries will degrade faster than newer batteries, and intense daily driving habits will also impact the battery's lifetime. Additionally, driving and charging in cold or hot weather can affect the battery.
Warranties in states like California that have emission laws will cover the replacement of Prius batteries for 10 years or 150,000 miles. Toyota's official warranty for Prius models made before the year 2020 covers 8 years or 100,000 miles, whichever happens first. Prius models made from 2020 and later have an extended warranty of 20 years or 150,000 miles. If a driver has a battery problem within the warranty specifications, their local Toyota dealership will cover the replacement and installation free of cost.
Those who fall outside the limits covered by the warranty, however, will be facing high costs. Car and Driver explains that the cost for replacing a Prius battery can be as high as $4,033, while Cash Car Buyers says that depending on the year and model, that cost can drop to about $2,000. To avoid those big costs, users are learning to install the battery themselves to avoid installment and service costs. Other options to save on costs include buying used or remanufactured batteries which are priced, on average, at $1,500, though consumers can shop around for a better deal. Batteries can also be fixed in some cases. Companies like Exclusively Hybrid explain that fixing a Prius battery can cost anywhere from about $499 to $1,890 depending on the number of damaged cells.