What Makes This Aston Martin Vantage So Unique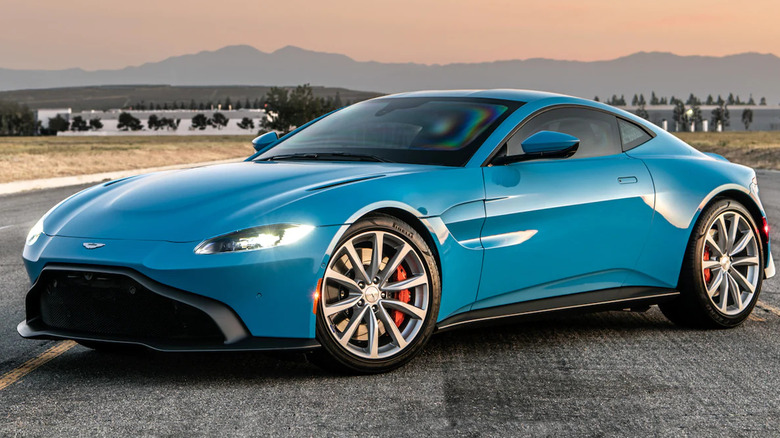 AddArmor
British premium automaker Aston Martin has recently unveiled the new V12 Vantage after coming up with the Vantage F1 Edition last year. SlashGear had fun behind the wheel of an Aston Vantage V8 a couple of years back, so we know it can hunt down Porsches and McLarens on winding roads and the racetrack. However, this particular Aston Martin Vantage is not the type you'll see rolling off the factory gates at Gaydon, Warwickshire. It still has a V8 engine, and there's no way of telling there's something potent beneath that shapely body style.
You're looking at the Aston Martin Vantage by Quality Coachworks. This Vantage is essentially an armored sports car that will make James Bond stir (but not shake) with delight. What's unique is the anti-intrusion protection package from Wyoming-based armor specialists AddArmor, a team of experts that turns regular vehicles into mobile safe rooms. AddArmor's anti-intrusion package can resist 9mm parabellum, .44 magnum, and .357 magnum rounds.
AddArmor's Aston Martin keeps you safe and sound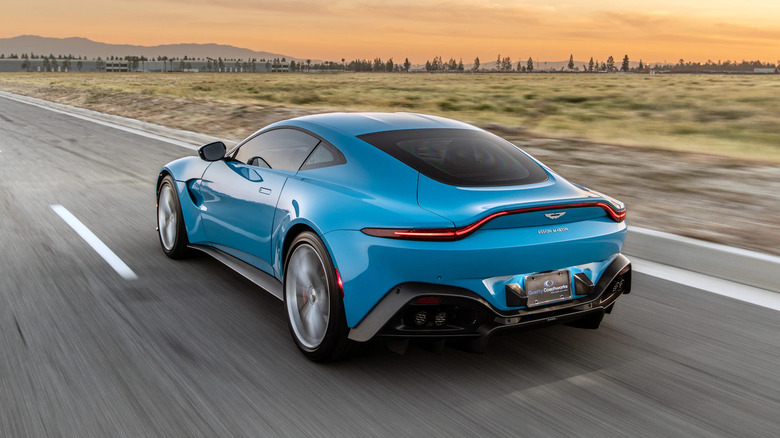 AddArmor
The armored package on this Aston Martin Vantage includes bullet-resistant glass that repels projectiles and cinder blocks. Meanwhile, ballistic hardened steel protects the fuel tank and the roof, while the firewall and the doors feature B4-level composite materials for added protection against gunshots. We're still talking about a low-slung supercar-baiting machine, so the folks at AddArmor considered keeping the weight as low as possible, which is hard to do when reinforcing a vehicle against cruel acts of humanity. AddArmor's B4-level anti-intrusion package only adds 450 pounds of heft, thanks to the extensive use of lightweight Kevlar. Other changes include covered exhaust tips to prevent the bad guys from sabotaging your Vantage.
However, the crème of the crop has to be the door handles, which emit an electric shock if someone tries to force their way into your car. We're firm believers this feature should be standard for most modern vehicles, and it's something that Agent 007 and Q will give a two thumbs up.
Like a wolf in a rhino's clothing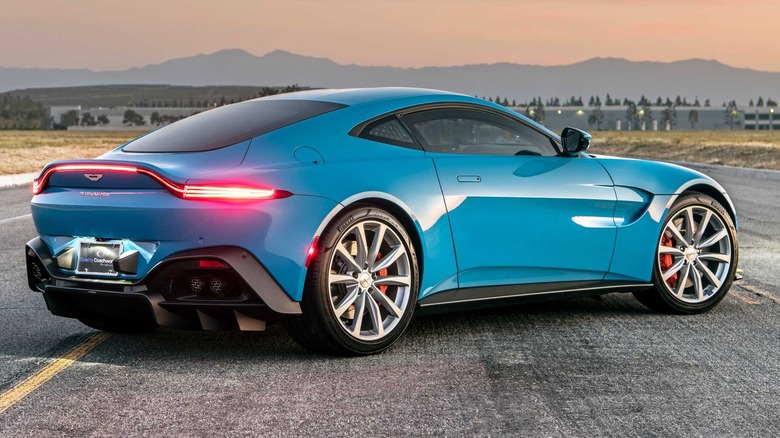 AddArmor
Knowing what's beneath the surface, we figure this Aston Vantage's best triumph is how it manages to look like a standard build. The only real giveaway is the addition of the covered exhaust tips, which most people might mistake for an aftermarket part. Most of it has to do with the vehicle's stance. AddArmor tinkered with the suspension and underpinnings to cope with the added weight, and it even has a set of run-flat tires to guarantee a clean and uneventful getaway. The company also leveled the ride height to make it seem it's not carrying 450 pounds of added cargo, which is nice.
We're not expecting this Aston Martin Vantage to be as quick as a regular non-armored model, but it still scoots alarmingly with its 4.0-liter twin-turbo V8 engine. Churning out 503 horsepower and 505 pound-feet of torque, a standard Vantage can rush from zero to 60 mph in 3.6-seconds. But with the added weight, expect the zero-to-sixty time to fall in the mid-fours, still impressive for an armored sports car.
If you fancy the idea of puttering around town in an armored Aston Martin Vantage, prepare to open your wallet. AddArmor's anti-intrusion package starts at about $32,500, while a new Aston Vantage V8 has a sub-$145k starting price.