Corvette C7 Ups C6 Weight By 90 Pounds: Technology Not Feather Light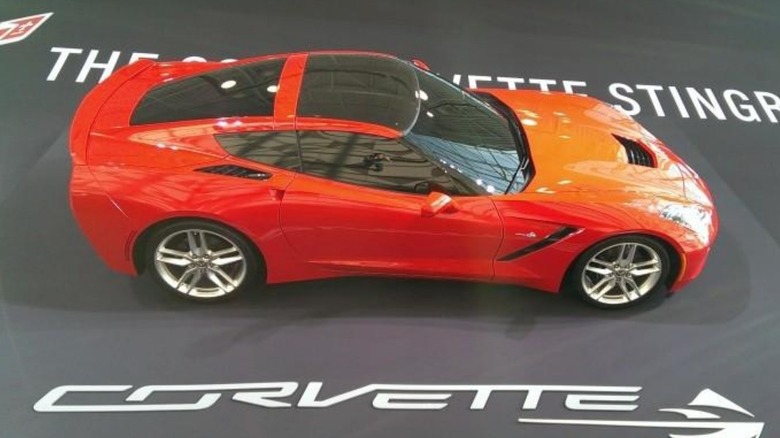 Chris Davies for SlashGear
This week the difference between generations in the Chevrolet Corvette have come down to the overall weight of the vehicles. In the 2014 Corvette Stingray, aka the Corvette C7, we've had our own up close and personal look and run-down of the vehicle straight from Chevrolet, complete with assurances that the interior of this vehicle has been given special care this time around. With the transition in parts and style, has Chevrolet made the C7 too heavy?
Additions like the Infotainment system in this year's Corvette add a significant amount of weight – at 31.5 pounds on its own, this system weighs more than any other single totally new element in the vehicle. According to GM Authority, a list of items from bigger breaks to new structural safety requirements add their own bulk to the system. New seats come in at 17.2 pounds, a larger fuel tank adds 3 pounds, reinforced differential and half shafts at 18.5 pounds, and together a 35.2 pound addition is included in Active Fuel Management (AFM), variable valve timing, and direct injection.
The total estimated weight of the Corvette C7 coup without the Z51 package was confirmed this week by Chevrolet to be 3,298 pounds (1,496 kg), that is 90 pounds (41 kg) heavier than the standard 2013 Corvette C6 coupe's curb weight. Weight additions in the Z51 performance package are not yet confirmed, but have been estimated at between 150 and 200 pounds on top of it all.
According to Chevrolet, the weight is not going to bring you down. On the contrary, they've made it clear that this model will be more capable and handle better than any model in the past, and they've made every effort to emphasize the luxury points throughout the vehicle since it was first revealed.