Apple's Studio Display Is Fascinatingly Complicated Inside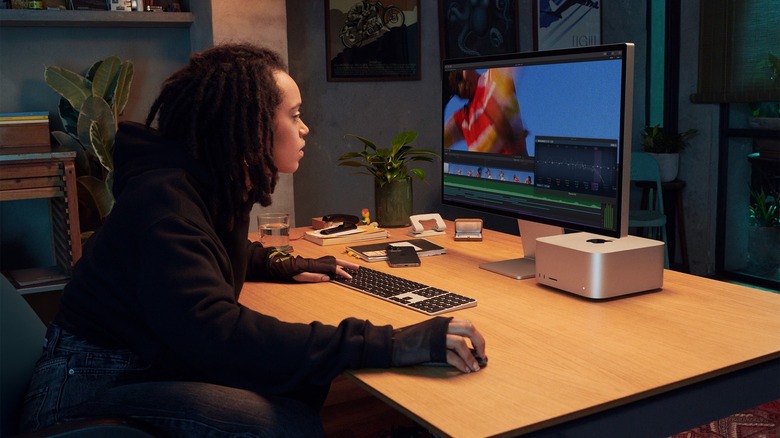 Apple
When Apple announced its brand new Studio Display along with a bunch of other products at its March event, almost everyone was curious about what the insides of these products would look like. More importantly, consumers were interested in knowing whether Apple improved its products in terms of overall repairability in 2022.
Answers to these types of questions typically come from YouTubers like JerryRigEverything, PBK Reviews, Max Tech, and publications like iFixit. And while some of their respective content surrounding Apple's new products — including the iPhone SE (2022) and Mac Studio — has already been published, one product remains a curiosity: Apple's super-expensive Studio Display.
While the folks at iFixit have only just begun disassembling the product to give us all a look at its innards, our eagle-eyed friends at MacRumors were able to dig out an image of the display's internal design from Apple's own documentation for technicians. The first impression based on the image is that Apple's Studio Display is an incredibly complicated device.
While Apple is known for products that have complex internal designs, what makes the Studio Display's case even more fascinating is the very fact that it is, at the end of the day, supposed to be "just" a display.
Unapologetically Apple on the inside, too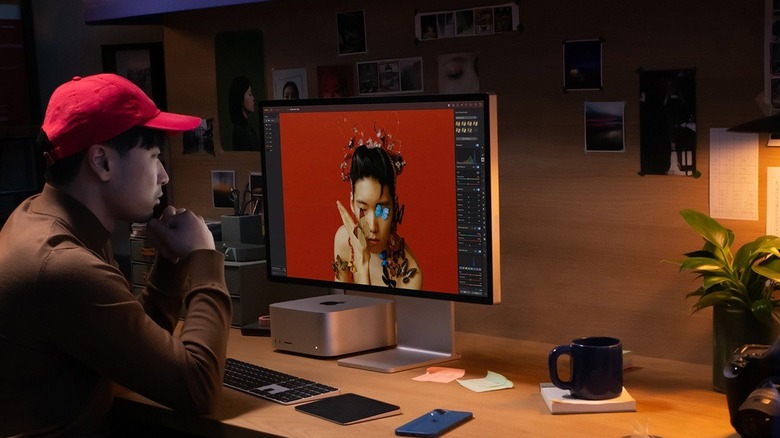 Apple
Based on the image, it is evident the Studio Display's interior is mostly filled by three different boards — two of which seem to be dedicated to the power supply. The all-important Apple A13 Bionic chip is reportedly housed on the board located on the bottom right corner. This is also the board that integrates the 64GB of onboard flash storage.
The Studio Display seems to feature a comprehensive cooling system and there are two large fans visible on the left and right sides. While Apple has said the monitor packs six speakers, only four of them are visible from this angle. A proper, detailed teardown should be able to locate the other two units. MacRumors was also quick to note the speakers on the Studio Display are visually similar to the ones used on the 24-inch iMac, and there is a good chance Apple may have used the same ones to keep costs down.
The rest of the monitor's interior is filled with a mesh of wires and flex cables that connect various components to the boards. These include connections to the 12-megapixel camera and the all-important display connector that links the board to the actual display on the front. The image serves as an exciting sneak peek at the complex Apple Studio Display design, one we'll no doubt get a better look at once iFixit completes its teardown.