Elden Ring Is Already A Huge Success, And This Is Just The Start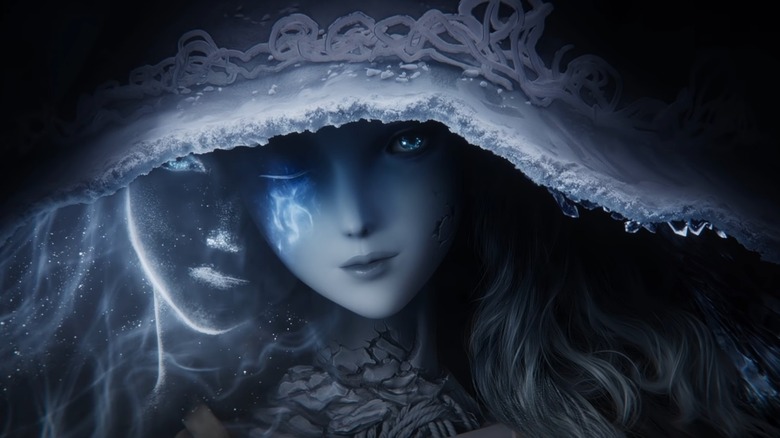 Bandai Namco
In the lead up to release, "Elden Ring" was easily one of the most-anticipated games of the year. However, hype doesn't always translate to solid sales, especially if those anticipated games ultimately disappoint on release. We're learning today that "Elden Ring" is not one of those games. In fact, the title is already a huge success for FromSoftware and Bandai Namco, with the companies announcing that the game has sold millions of copies since launching just a few weeks ago.
Not only has Bandai Namco shared some official sales numbers for "Elden Ring," but the company has also indicated what's next for the "Elden Ring" brand. It seems that Bandai Namco views "Elden Ring" as not just a standalone game but as an entirely new IP, which means that we're going to see more from it in the future. By the sounds of it, it won't just be more "Elden Ring" video games.
Elden Ring sells millions in less than 3 weeks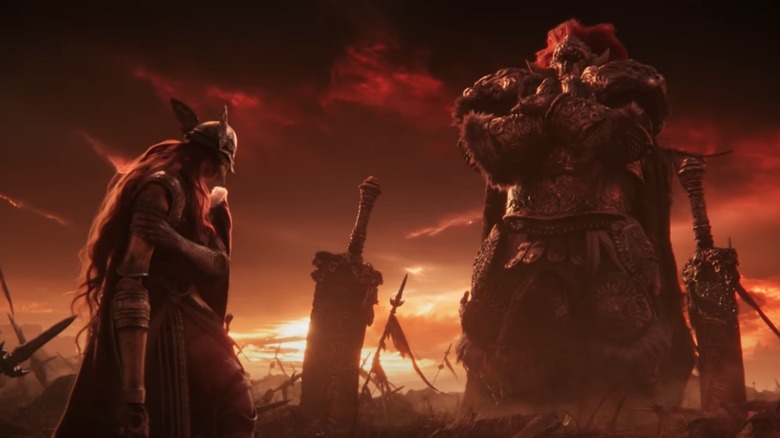 Bandai Namco
In a press release today, Bandai Namco announced that "Elden Ring" has managed to sell 12 million copies worldwide, with Japan responsible for more than 1 million of those units. Considering that "Elden Ring" isn't even three weeks old yet, it's safe to say that the game is a huge success for FromSoftware and Bandai Namco.
Of course, this will probably come as little surprise to players, as "Elden Ring" was one of the most hyped games in recent memory before its release. "Dark Souls" fans have been looking forward to "Elden Ring" ever since it was first announced in 2019, and all that hype seemed to reach a point of critical mass where it felt like everyone and their mother was excited for the game. Add to that the very solid review scores "Elden Ring" has been receiving and it's no wonder it's managed to sell so many copies.
The beginning of the Elden Ring IP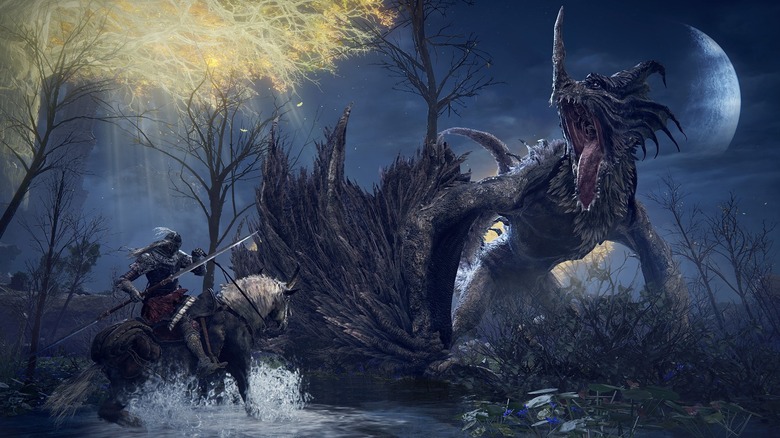 Bandai Namco
While much of the rest of this press release is fluff, there is one other key detail lurking in it. "Please look forward to more of 'Elden Ring' as an IP (characters and other intellectual property) in hopes of expanding beyond the realm of games," the press release reads. That statement is a little unclear, but it gets the point across anyway: Bandai Namco and FromSoftware have plans to turn "Elden Ring" into a full-blown franchise, and while the press release makes plain Bandai's desire to move beyond games, one has to imagine that these plans include at least an "Elden Ring" sequel or two.
With the first installment performing as well as it has, a sequel — if not a full-blown series — is probably a foregone conclusion at this point. No specifics have been announced yet, but we certainly wouldn't be surprised to see more "Elden Ring" games in the future.