DxO PureRaw 2 Feels Like Cheating (In The Best Ways)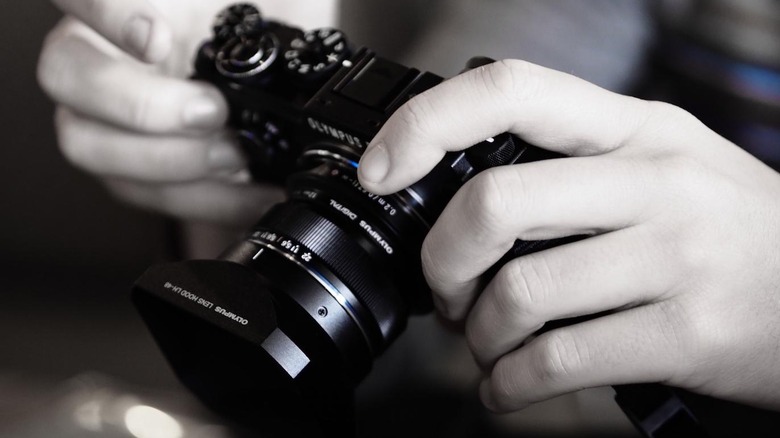 Chris Davies/SlashGear
I'm a pretty lazy photographer. On the one hand, there's fun to be had getting the right angle, the right light, and the right moment for a shot. At the same time, the realities of compression and reduced image sizes — whether here on SlashGear or on social media — along with my own novice-level skills as a photo editor mean I typically take the path of least resistance. So, while I capture in both JPEG and RAW on my mirrorless camera, most of the time I'll make some simple tweaks to the former and just archive the latter. That is, until I started playing with DxO PureRaw 2.
First launched in 2021, PureRaw is arguably best known as a demosaicing and denoising tool, though it also corrects optical defects like distortion, chromatic aberrations, vignetting, and lack of sharpness. In fact, removing noise is only one focus of existing users, as DxO found by surveying its earliest adopters. Though a third typically shoot — and use the original version of the app — in low ISO situations, another third occupy the ISO 400-1600 range, with the remainder shooting at high ISO.
PureRaw 2 makes things easy on the eyes, easier day to day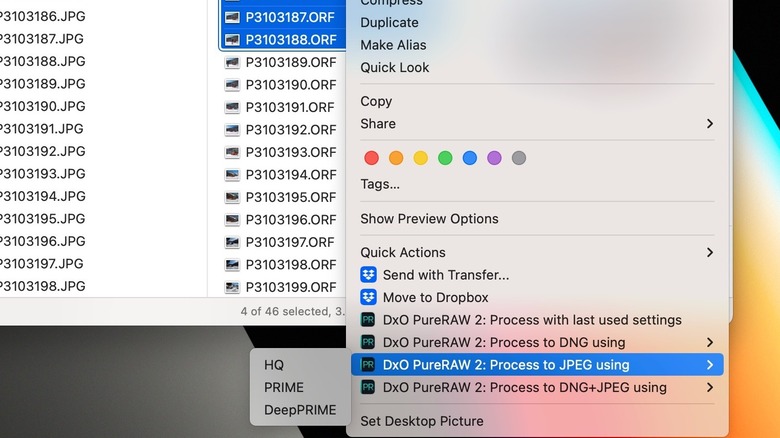 Chris Davies/SlashGear
PureRaw 2 leans into that breadth. It's hard to explain exactly what the tool does: the closest I can get is to describe it as looking at a photo, and then cleaning your glasses and looking again. For low-light images where there's lots of grain and noise, there's a visible reduction in that once PureRaw 2's DeepPRIME algorithm has worked its magic. However even brighter shots end up crisper without looking over-processed.
Personally, what makes all this most successful are the new convenience features that DxO has added. There's now support for direct processing from macOS' Finder or Windows' Explorer: you can right-click on a bunch of RAW files and quickly summon PureRaw 2 to create DNG, JPEG, or both file types across the three levels of settings, or you can just apply the last settings you used in the app. All you see while it's working is a progress bar.
For Lightroom users, meanwhile, there's now a dedicated Lightroom Classic plug-in. It shows up in the Export menu, and you get the same options as if you were in PureRaw 2 itself. Cleverly, though the majority of changes you may have made in Adobe's app until that point are preserved, PureRaw 2 knows to remove any Lightroom sharpening or noise reduction. It can also remove any Adobe lens correction profiles, and use DxO's alternatives.
A speed boost, particularly for Apple Silicon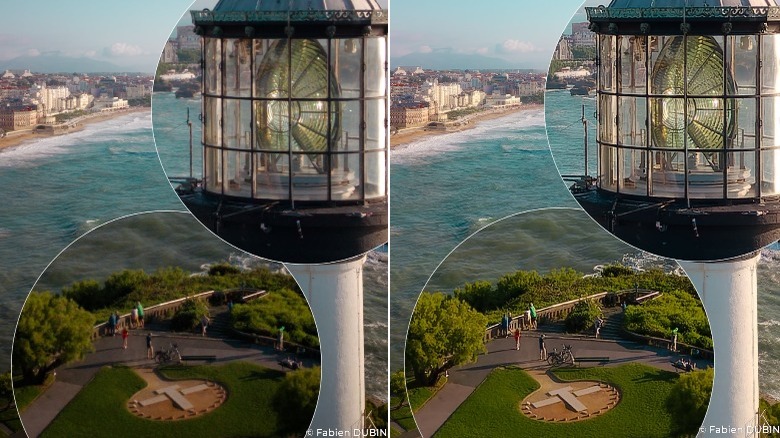 Fabien Dubin
DxO isn't specifically pitching the usability changes in PureRaw 2 as being made with novices like me in mind; really, it's about speeding up the process more generally. We're talking about the photographer who gets home late from a shoot, dumps their entire memory card to their computer, and wants to wake up with PureRaw 2 having worked its magic overnight. Down the line, the company theorizes, there could even be features like auto-prompts for processing, which spot newly-added RAW files and offer to convert them before you even think to do it yourself.
Helping make all that more practical is both an uptick in speed and a significant expansion in supported camera bodies and lenses. For the former, Windows users could see a 1.5x improvement in how long it takes to crunch through images (and there's HiDPI display support, too). Apple Silicon based Macs, meanwhile, get an even more significant boost: up to four times faster, in fact. An Apple M1-based MacBook Air can process with PureRaw 2 almost as rapidly as a five-figure Intel-powered Mac Pro, DxO says, courtesy of things like Apple's Neural engine.
Fuji X-Trans support now added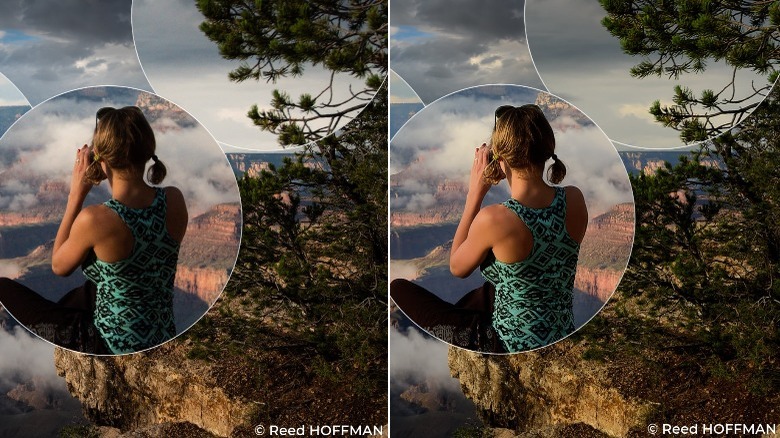 Reed Hoffman
On the camera side, there's now support for more than 70,000 combinations of body and lens modules. That includes Fuji X-Trans support for the first time, which DxO says was one of the most vocal requests from users, but also DJI's Mavic 3 drones, the latest Sony A7 series, and more. DxO's goal, the company promises, is to add support for new camera models "very soon after" they launch, as regular free updates.
It's easy to get overwhelmed when you're faced with a folder full of RAW images. After all, the options available through whatever your editing app of choice is are so broad, knowing where to start can be off-putting. PureRaw 2's charm in that respect is that it feels a bit like a photo expert you can surreptitiously summon with a couple of clicks.
PureRaw 2 is available now, priced at $129. Existing users can download to the new v.2 version for $79, and there's a 30 day trial if you're curious about whether you'll notice the difference yourself.