Coway Airmega 200M Air Purifier Review: Breathing Easy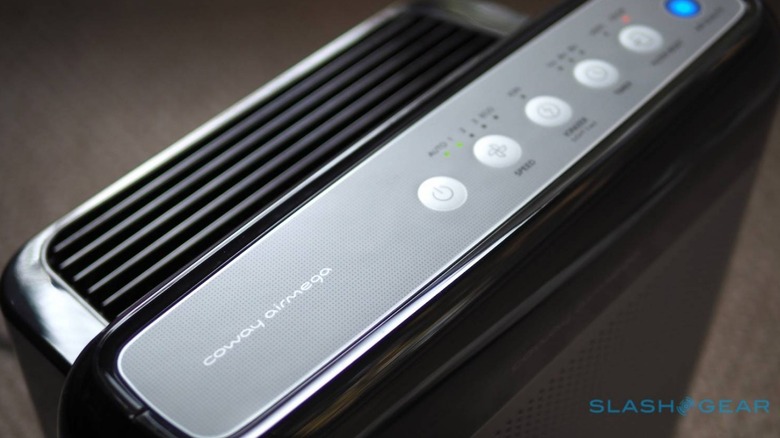 We may receive a commission on purchases made from links.
It only takes a few smoky days for the idea of an air purifier like the Coway Airmega 200M to seem like a mighty sensible one. With California once again ablaze in parts, air pollution has gone from being an annoyance to a real health hazard in places, and bringing it under control – without breaking the bank in the process – is a legitimate concern.
Coway offers two finishes for the Airmega 200M, white and black; either way it's finished in glossy plastic, with a removable front grille. It's not going to win any home decor awards, but neither is it likely to offend your eyes.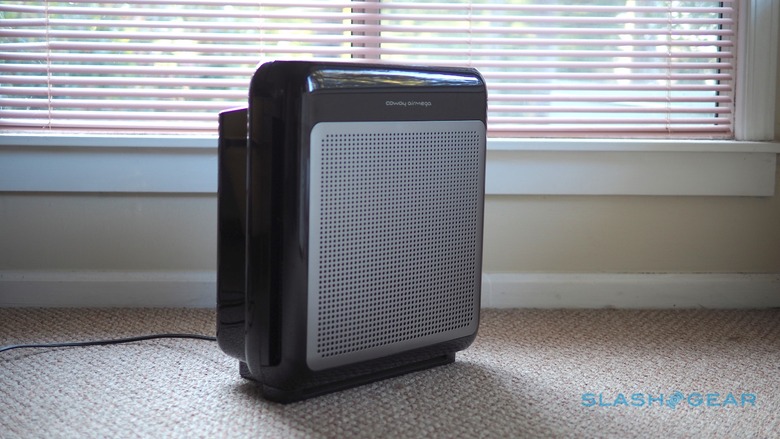 You can think of the Airmega 200M as a very fancy box fan. Air is sucked in via the grille at the front, through the filtration system, and then blown out up at through a vent on the top edge. There's a built-in handle on the back, and at under 16 pounds it's easy to carry around from room to room if you need to.
Airmega 200M controls and operation
With a simple row of buttons, the Airmega 200M doesn't really demand you read the manual to understand it. A button toggles through Auto, the three fan speeds – 1, 2, and 3 – and finally Eco mode. There's a dedicated button to turn the ionizer on and off, a timer button that can shut the fan down after an hour, four hours, or eight hours, and finally a button to reset the filter countdown.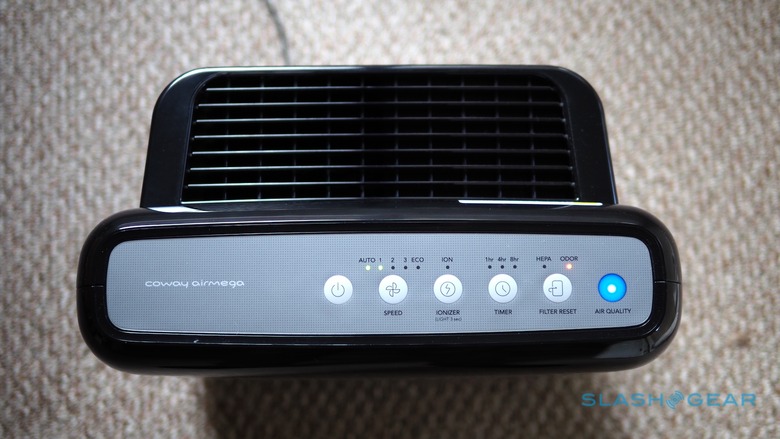 At the end a light changes color to show the current air quality: blue if all is good, ranging to red if it's not. Pressing and holding the ionizer button for three seconds turns the air quality light off, which is a nice touch if, like me, you're using the Airmega 200M in a bedroom for white noise as well as for purifying.
In Auto mode, you can leave it to automatically adjust the fan speed depending on the measured air quality. Or, you can manually choose the fan speed. Levels 1 and 2 are relatively quiet, from 24.4 dB, but level 3 cranks up significantly and is positively noisy at 55.1 dB. It would be nice to have another level, in-between 2 and 3, as an intermediary step.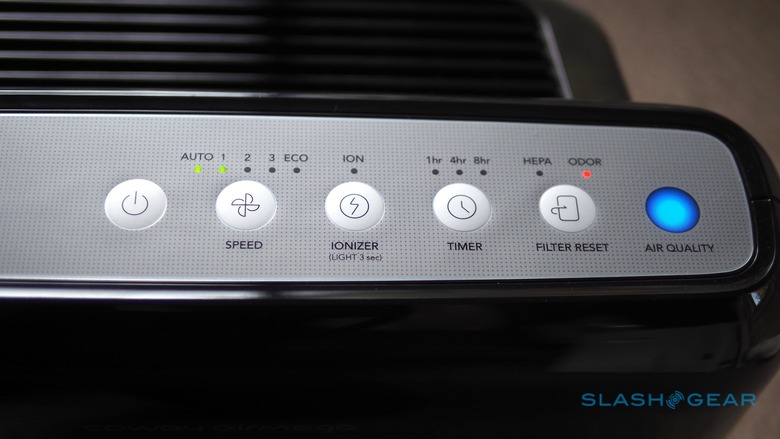 While Auto mode will always leave the fan running, typically at its lowest level, Eco mode differentiates itself by stopping the Airmega 200M's fan altogether when no air pollution is detected. It'll start it up again if that changes.
Airmega 200M performance
Unlike the Airmega 400S, there's no WiFi and no app control. The Airmega 200M does power back up in Auto mode when it's plugged in, though, so if you wanted just the basics of remote control you could use a third-party smart plug.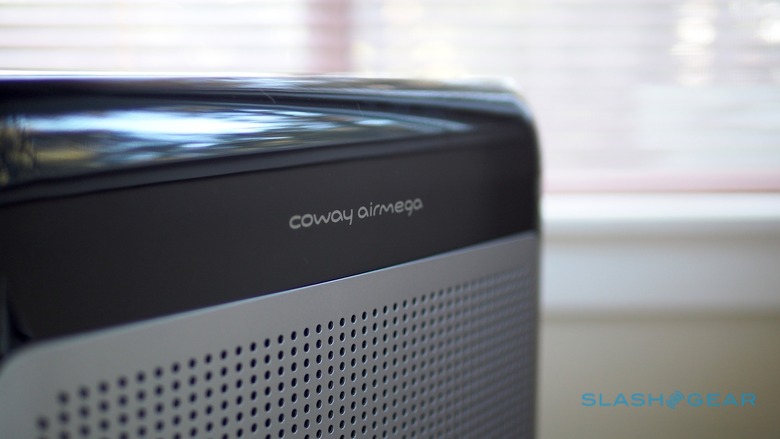 Coway rates the purifier for a 361 square foot room, with a CADR (clean air delivery rate) of 233 for smoke, 246 for dust, and 240 for pollen. That's the same, incidentally, as the Coway AP-1512HH Mighty, which is effectively the same model only with a different face plate. The two share the same filters, in fact.
Those filters are where the magic lies, of course, and in fact there are three layers. As well as a HEPA filter, for capturing airborne allergens, there's a carbon filter for grabbing odors and gasses. Finally, a prefilter clips over the top, to capture pet hairs and dust. You don't need to replace that, only clean it periodically.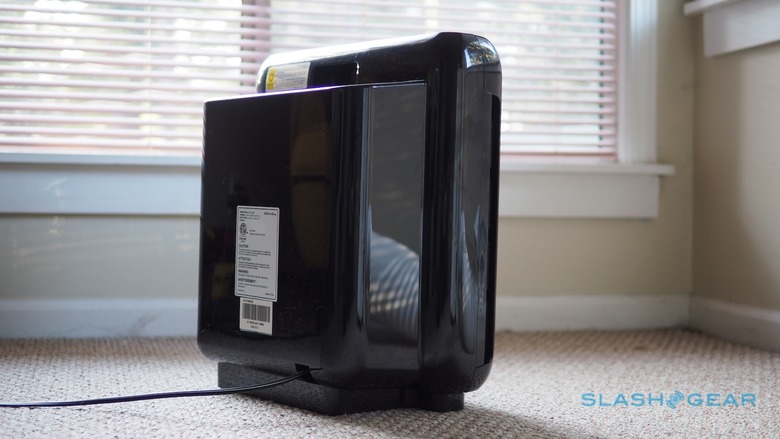 Coway sells a replacement filter pack for around $58, with a HEPA filter rated for 12 months and two carbon filters, each rated for six months. You can typically find them online for under $40. I was impressed by just how quickly the purifier dealt with cooking smoke and smells, rapidly bringing the kitchen back to normal. The prefilter is also very good at catching cat fur; our large cat sheds a lot, but with the Airmega 200M running I've been able to vacuum a little less frequently.
Airmega 200M power consumption
Back when I reviewed the Airmega 400S, it was in the midst of the California wildfires. This time around, I've been testing the Airmega 200M with another bout of fires, but with the added headache of power outages.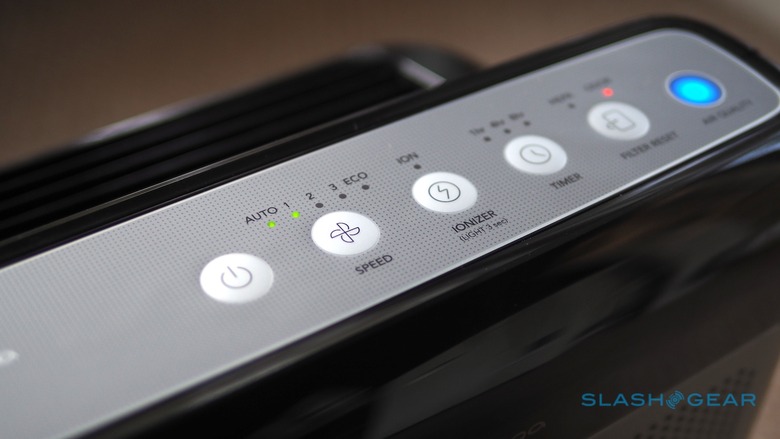 That's meant running the home essentials either off a gas generator or a large portable battery, and has left me particularly conscious of how much electricity appliances demand. On that front, as long as you avoid the strongest fan setting, the Airmega 200M is actually surprisingly miserly.
At fan level 1, you're looking at 3-4W; at fan level 2 that climbs to around 8W. The jump to level 3, though, is dramatic: 60W on average. Of course, with the Auto and Eco modes you have more control over the power consumption, the fan only cranking up when absolutely necessary.
Coway Airmega 200M Verdict
There's a lot to like about the Airmega 200M, but the main reason is that it uses Coway's well-respected filters. No, it won't deal with the sort of volumes that an Airmega 400S could, but for a bedroom, kitchen, or other space it's more than enough. The ease of control is just the icing on the cake.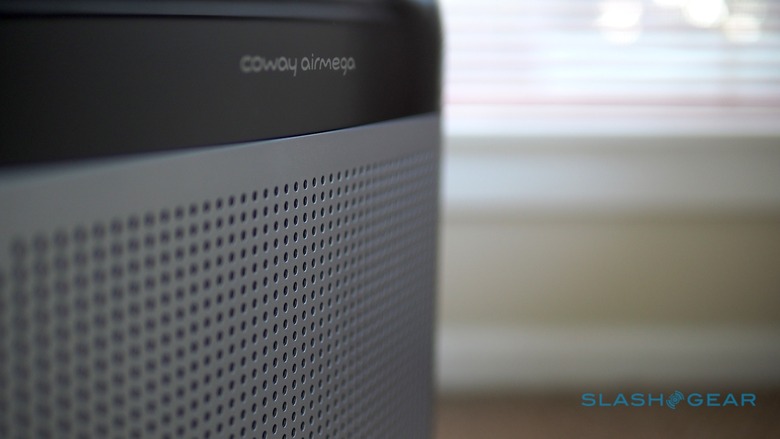 Ironically, the biggest challenge to the Airmega 200M is Coway's own Mighty purifier. Officially it has the same $250 price tag as the 200M, but it's far more widely available and online retailers are offering it from under $140. That difference is almost the cost of two years' worth of new filters – and when it comes to air purifiers, the filter is the most important part.