How Facebook And Twitter Are Eradicating Ukranian Disinformation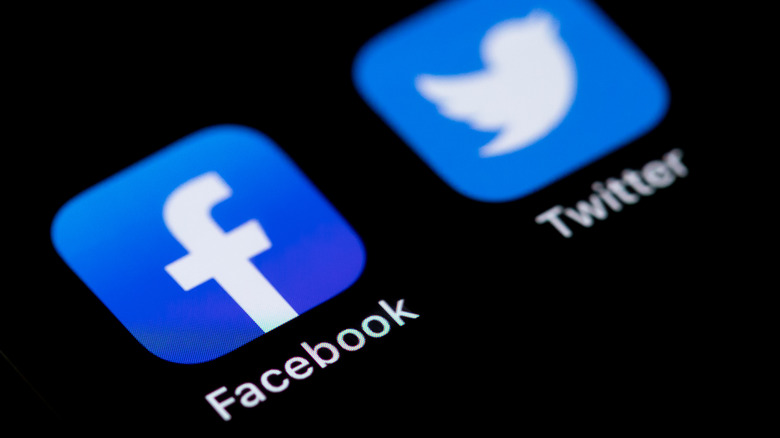 Defodi Images/Getty Images
Facebook and Twitter, along with other social media platforms, are cracking down on disinformation about Russia's ongoing invasion of Ukraine. Meta, Facebook's parent company, said on Sunday that it has uncovered and dismantled a pro-Russian propaganda group that has been peddling fake news in an effort to undermine Ukrainians' trust in their government, and a separate attempt to hack Ukrainian military officials and journalists by a Belarusian hacking group named Ghostwriter. 
According to Meta, the group was "relatively small" in scale and caught in the early stages, consisting of 40 accounts, Pages, and Groups on both Facebook and Instagram. It was run by individuals in Russia and Ukraine who created fake accounts and used AI-generated headshots as profile pictures across multiple social media sites to appear authentic to investigators. They posed as "news editors, a former aviation engineer, and an author of a scientific publication on hydrography," the company said.
The group had garnered less than 4,000 followers on Facebook and even fewer than 500 followers on Instagram. Whether it's been active since before or after Russia's invasion of Ukraine is unknown.
"It's a sign that while these actors are trying to run these types of influence operations, they're getting caught sooner and they're not reaching the audiences that they would have reached even a few years ago," Nathaniel Gleicher, Meta's head of security policy, told NPR.
Meanwhile, Twitter told NBC News that it permanently banned more than a dozen similar accounts sharing links to a propaganda site called Ukraine Today. 
News restrictions and warning labels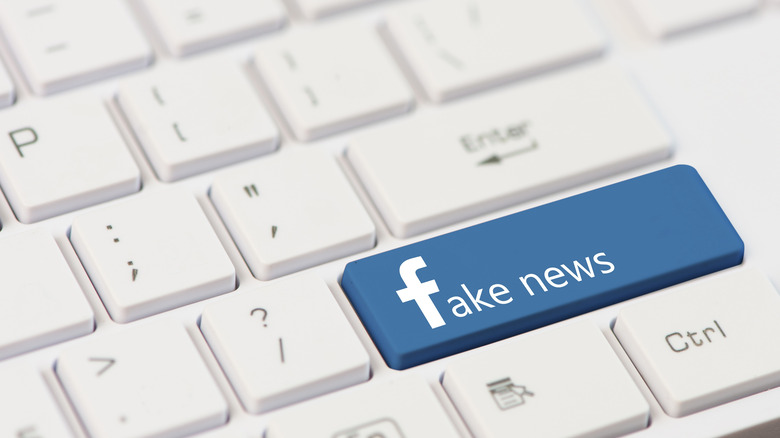 BigNazik/Shutterstock
Facebook and Twitter have both faced criticism over the years due to the bots and accounts used to spread misinformation on their respective platforms. These accounts often share fake news related to hot topics, including everything from the 2016 US presidential election to false claims about the COVID-19 pandemic and the effectiveness of the vaccines. Both companies have addressed these issues with a variety of methods ranging from machine learning to teams of people who manually review user reports, mixing proactive removals with ones made after the fact. Joining these efforts are some drastic measures against Russia for its unprovoked invasion of Ukraine.
Nick Clegg, Meta's president of global affairs, tweeted on Monday that it will be restricting access to Russian outlets RT and Sputnik for Facebook users in the European Union per the request of local governments and EU officials. It has already worked alongside Google to block some other Russian state media outlets to all of Ukraine after receiving a request from the Ukrainian government. 
According to CNN, Twitter announced that any link to a Russian state media organization's website will automatically receive a label warning users that the tweet "links to a Russian state-affiliated media website." Trenton Kennedy, Twitter's spokesperson, said that the company has added the feature in order to "reduce the visibility and amplification of this content site-wide, no matter who it comes from."
How Ukrainian users can protect themselves online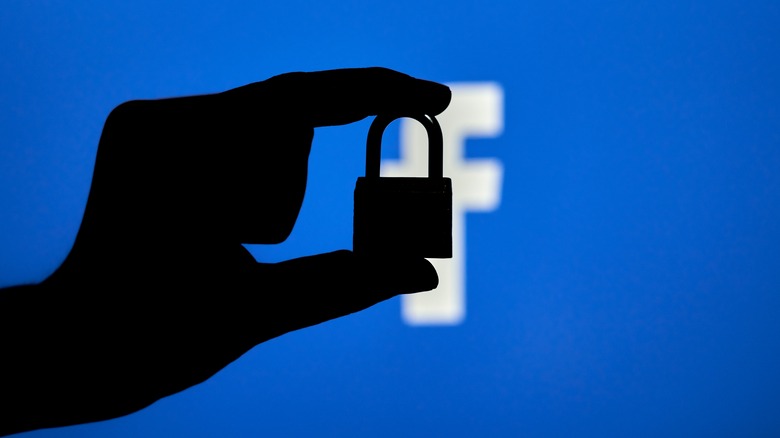 G.Tbov/Shutterstock
Facebook users located in Ukraine who are concerned about their online safety and security in the face of the conflict with Russia can lock down their profiles thanks to the revival of the profile lock feature. The tool allows these users to lock their profiles so that only the people on their friends list can see their content, keeping it that way until they choose to unlock their profile in the future — preferably when the conflict cools down. Facebook enabled this feature during the Taliban takeover of Afghanistan in August 2021.
Meta has advised Ukrainian users to exercise caution when accepting friend requests and opening links from strangers. It also told them not to use the same password across different websites as it would enable hackers to gain access to sensitive information and use it for malicious intent, and has strongly recommended users to employ two-factor authentication to protect their accounts from getting hacked.
Most Ukrainian users are using social media to form a resistance against Russia, but are scared that the Russian government will cut off their internet connection. Mykhailo Fedorov, Vice Prime Minister of Ukraine who also happens to be Minister of Digital Transformation, reached out to Elon Musk on Saturday and asked him to activate Starlink service in the country. He did so within the next 48 hours. Federov tweeted a picture showing a truckload of Starlink terminals saying, "Starlink – here. Thanks, @elonmusk."