How To Get The New Gmail Update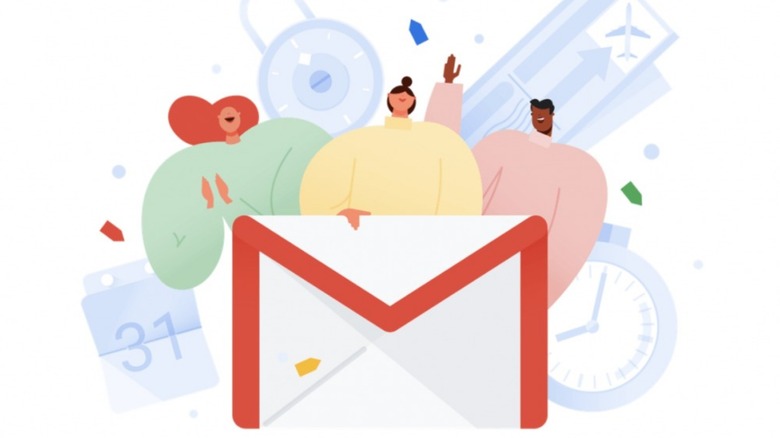 Google
This morning Google released a new version of Gmail and we've taken our first look – now it's your turn. The way to get this newest version of the quintessential Google email experience is quite simple, actually. It involves just a couple of taps (or clicks) of buttons in the standard Gmail interface online.
Before you go too far – this article isn't about any update of the Gmail app you might be using on Android or iOS. Instead, it's an update to Gmail online – in a web browser. This update is made primarily for desktop users. Features that come here first will make their way to other platforms immediately if not soon.
TO UPDATE: All you'll need to do is open Gmail in a web browser, first. Next, tap that gear/cog in the upper right-hand corner (Settings). Finally, select "Try the new Gmail." Super duper easy and stuff.
Once you've been fully updated, you'll have access to a variety of new features including – first and foremost – a brand new look to the platform. This includes a "less cluttered" arrangement of elements and "quick access" to other Google-made apps.
SEE TOO: The new Gmail is here, and it's huge!
• Attachment Chips: See files without opening emails.
• Confidential Mode: Sent email cannot be forwarded, downloaded, or printed (in Gmail, that is).
• Security Improvements: Malicious emails marked with bold red alerts.
• Smart Reply: Quick pre-written responses.
• Snooze: Keep messages on pause – and silent – for a while.
• High Priority Notifications: New markers for important stuff.
• Nudge: Forgotten emails pushed up.
• Unsubscribe: Holding up SPAM emails with more enthusiasm.
Above you'll see brief listings of each of the new features now in full effect on Gmail on the desktop in web browsers. If you see a feature here that you don't yet have in your Gmail app, just chill! The whole shebang will be brought to the masses sooner than later!