This Is What The iPhone X (RED) Could've Been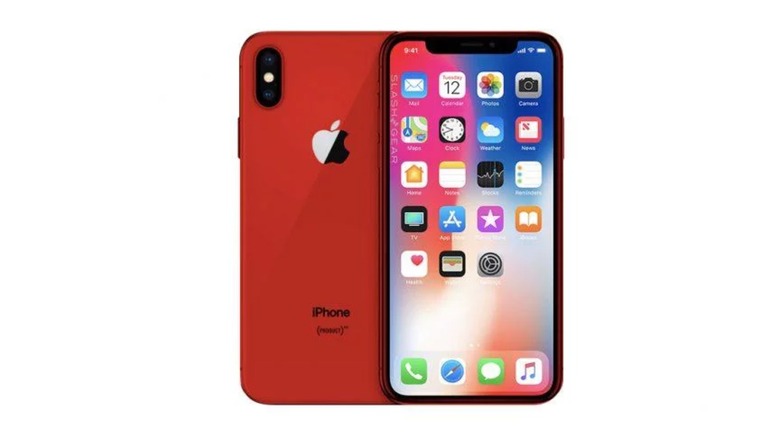 Apple revealed its PRODUCT(RED) iPhone 8 and iPhone 8 Plus today, but we couldn't help but notice the glaring omission of an iPhone X (RED) to go with them. The company's flagship smartphone was conspicuous by its absence in the range of special editions and, as our mockup shows, that's an aesthetic missed opportunity.
Indeed, an iPhone X (RED) has some clear advantages over its siblings. The far slimmer bezels on the OLED-fronted smartphone help minimize the argument we have every time a PRODUCT(RED) iPhone goes on sale: should the screen be surrounded by black or white? This year, the answer on the iPhone 8 and iPhone 8 Plus is black; last year, on the iPhone 7 and iPhone 7 Plus version, it was white.
Apple hasn't left the iPhone X completely out of the party. If you've already got the smartphone, you can now pick up a (PRODUCT)RED leather folio for it. That joins the existing iPhone X (RED) leather case, which is currently priced at $49, and will be $99. Again, a portion of the price will go toward Global Fund HIV/AIDS grants.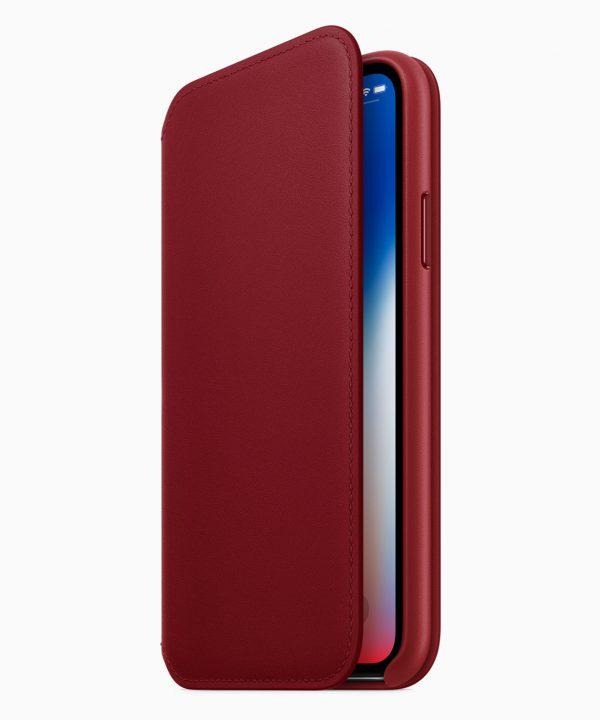 Apple's iPhone X line-up has looked a little spartan from the outset when it comes to color options. Whereas the iPhone 8 and iPhone 8 Plus launched in a choice of silver, gold, or Space Gray, only two finishes of iPhone X were offered. If you weren't happy with silver or Space Gray, it was time to find a case.
The company hasn't said exactly why that is, though that hasn't stopped speculation. The general assumption is that the stainless steel Apple uses for the frame of the iPhone X is trickier to apply different colors to than the aluminum of the iPhone 8 and other models. We see something similar in the Apple Watch range, where there are more case color finishes available for the aluminum wearables than for their stainless steel counterparts.
Tinting stainless steel isn't impossible, but it's tougher, especially if you want something that holds up to scratches and doesn't get more scuff-susceptible as a side effect of the colorizing process. Apple is actually believed to have been planning a gold iPhone X, only to shelve the finish after encountering issues with production. According to rumors, it intends to try again for the "iPhone X Plus", the larger version of the smartphone tipped to arrive later this year.
For the moment, then, we're probably going to have to be patient in our wait for an iPhone X (RED). Until Apple figures it out, cases and skins are your friends.