Elden Ring Update 1.02 Brings Big Fixes Before Launch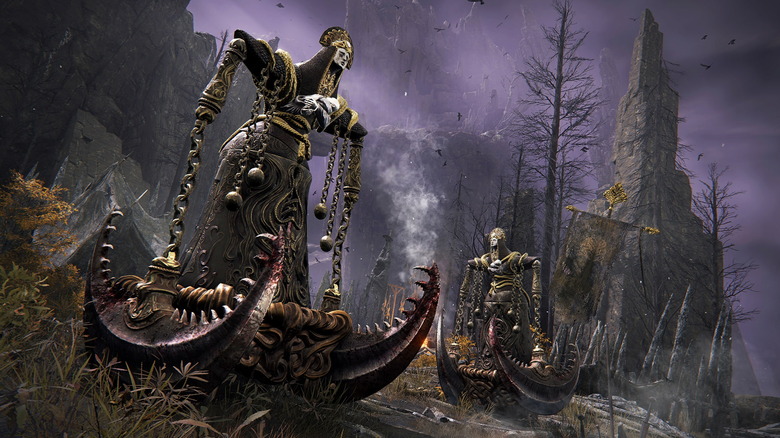 From Software/Bandai Namco
For some people, "Elden Ring" is launching later today. Depending on your platform of choice and your location, you might have to wait until midnight local time on the Friday the 25th of February, 2022 (or even a little later) before you can begin playing, but regardless of whether you're playing on the 24th or the 25th, "Elden Ring" is near. Ahead of release, From Software and Bandai Namco have shipped an update for "Elden Ring," and it makes a few big changes to prep the game for launch.
At least, we think this update makes some big changes. The patch notes aren't very descriptive, leaving us to fill in the blanks about what many of these changes and fixes do. Still, even without a bunch of context, it's obvious that some of these changes are a fairly big deal, so let's dive into the patch notes and see what "Elden Ring" version 1.02 has in store.
Elden Ring version 1.02 changes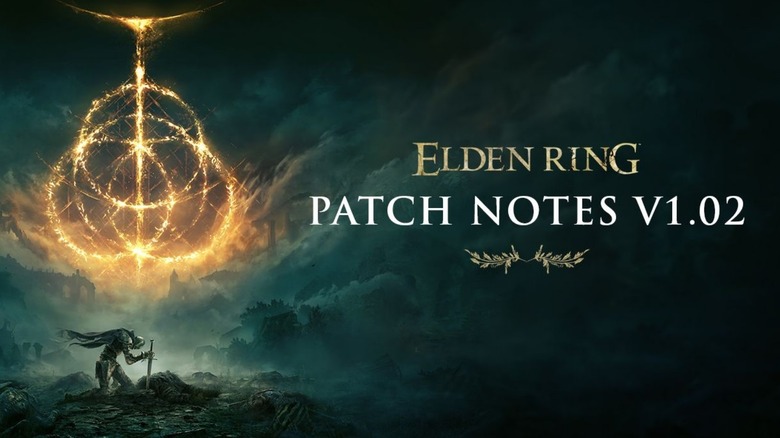 From Software/Bandai Namco
According to the list of full patch notes over on the Bandai Namco website, there are eight "major items" included in this update. The update brings the game itself to version 1.02 and regulation version 1.02.1, so once you boot up "Elden Ring," confirm that you're running those versions on the title screen to ensure you're up to date.
From Software says that the version 1.02 update has "improved player controls" and both added BGM and adjusted existing tracks. The patch notes also list "text adjustments" and "balance adjustments," but unfortunately, they don't get more specific than that so we don't know the exact changes that were made to text and balance.
The update also includes fixes and adjustments for NPC events, frame rate drops "under certain conditions," text bugs in certain languages, and a bug that "prevented the Xbox wireless headset from working properly." From Software prompts "Elden Ring" players to apply the update after downloading the game and before booting it up for the first time, while also saying that we'll learn more about ray tracing – which is being added to "Elden Ring" sometime after launch – in a future announcement.
Big fixes, but Elden Ring problems still exist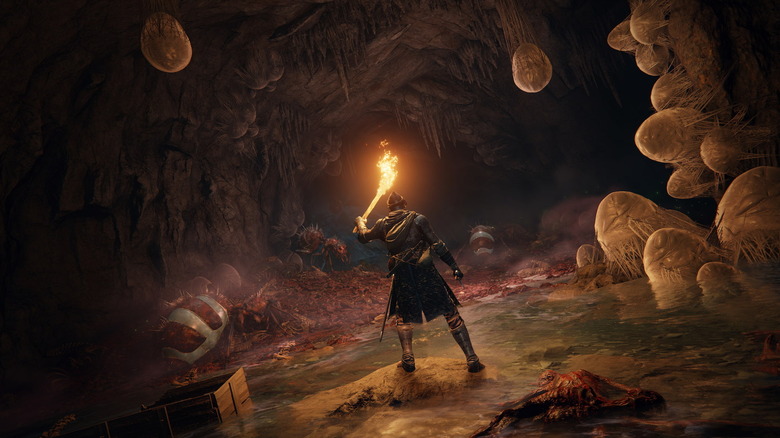 From Software/Bandai Namco
Make no mistake, there are some big fixes in this update. In my "Elden Ring" impressions post, I noted that I experienced some frame drops in the open world while playing the PlayStation 5 version of the game, so hopefully this patch addresses those specifically.
I also reported that I couldn't get a controller working in the PC version of the game, but unfortunately, after applying the update that issue still persists. I've reached out to Bandai Namco to see if it can shed any more light on the issue and potentially lead me toward a fix. I'll update if I hear anything back, but for now, it's clear that "Elden Ring" still has at least a few issues left to quash.
As stated at the outset, "Elden Ring" is actually launching tonight in some regions of the world. While some might have to wait until midnight or even a little later (particularly those playing on console), PC players here in the U.S. will get access to the game beginning at 3 PM PST/6 PM EST. You can check what time the game launches in your region and for your platform with our previous coverage of "Elden Ring."