The 5 big Snapdragon 8cx details to get you up to speed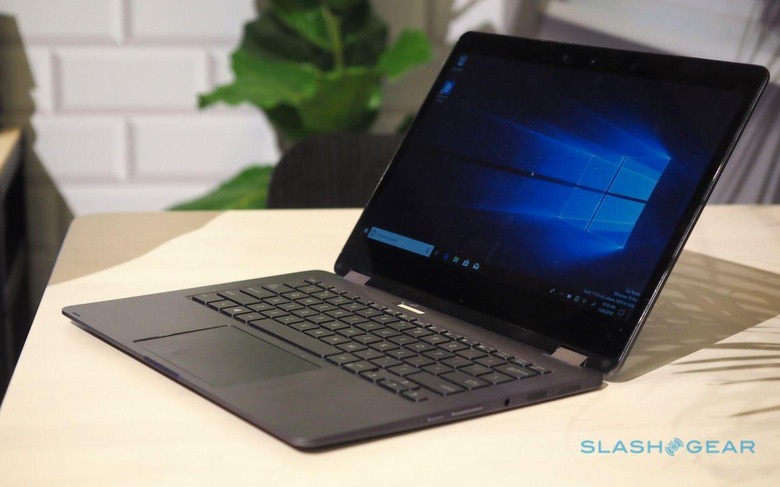 Qualcomm may be ramping up for its Snapdragon 855 to show up pretty much across the board in Android flagship phones next year, but the new Snapdragon 8cx for Windows on Arm notebooks is arguably more exciting. The new flagship chipset aims to deliver laptops and 2-in-1s that last for multiple days, are always-connected, and are significantly more portable than rivals using Intel and AMD silicon. Read on for five things you need to know.
The Snapdragon 8cx is a powerhouse
So far, Qualcomm's Windows on Arm strategy has relied on its smartphone processors co-opted for notebook duty. The Snapdragon 8cx, however, was designed specifically for notebooks. Perhaps most significantly, that includes its physical size: no longer constrained by the typical form-factor of a smartphone, Qualcomm could make a chip that was around twice as big as, say, the new Snapdragon 855.
Combined with the 7nm production process, it means a dense, feature-packed chipset. The Kryo 495 CPU is more potent than the Snapdragon 855's Kryo 485; the Adreno 680 Extreme is more graphically-capable than the smartphone SoC's Kryo 480. It gets more system cache, and can be more thirsty than a smartphone chip too, with a 7W TDP.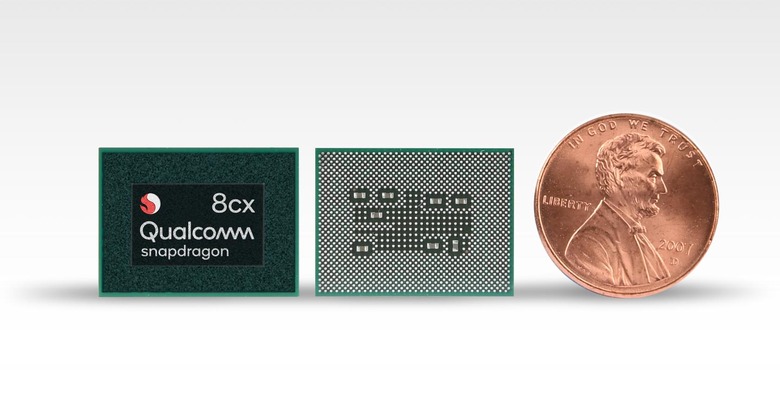 Compared to the Snapdragon 850, the GPU is up to twice as fast but also 60-percent more efficient. The Kryo CPU is the fastest Qualcomm has ever used in a Snapdragon – and, notably, the company claims it can maintain a 50-percent higher level of performance, sustained, compared to 15W rivals like Intel's Core i5 U Series.
It won't replace the Snapdragon 850
The Snapdragon 8cx marks Qualcomm's third generation of Windows on Arm processors, a roadmap that started with the Snapdragon 835 twelve months ago, and continued with the Snapdragon 850 in mid-2018. While the 850 replaced its predecessor as Qualcomm's big push in the segment, the same won't be the case for the Snapdragon 8cx. Instead, the 850 and the 8cx are intended to be contemporaries.
It'll mark the beginning of a multi-tier offering for Windows on Arm, echoing Qualcomm's strategy in smartphone chipsets and, indeed, the approach Intel and AMD take in their notebook processors. Snapdragon 850-based machines will be more affordable and likely focused on consumers. The Snapdragon 8cx, meanwhile, with its greater performance and Windows 10 Enterprise support, will probably be a bigger hit in businesses, not to mention more expensive.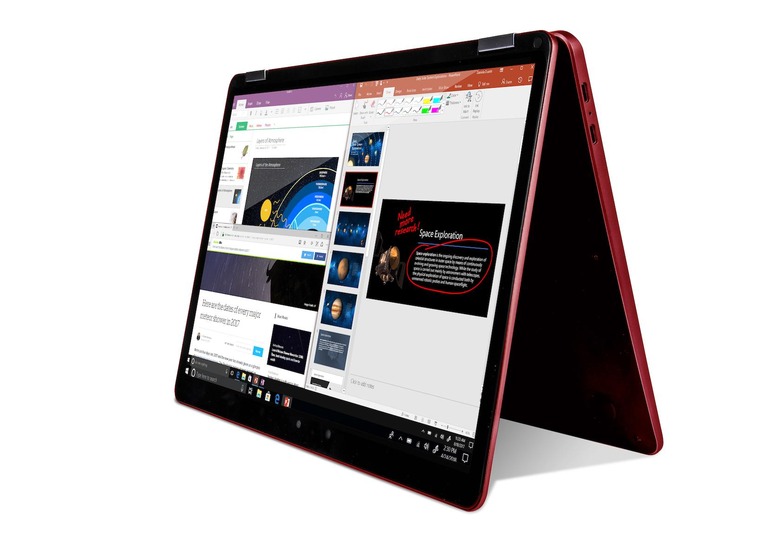 Just how much more expensive, nobody is saying. Qualcomm points out that, though it makes the silicon, it's down to manufacturers to price their own notebooks, convertibles, and other Window PCs actually using the chipsets. Common sense might suggest a delta of at least a few hundred dollars or more, however, though that will likely also reflect an increase in specifications like better screens and more – or faster – storage.
With upgraded hardware comes software to match
It's fair to say that apps have been one of the big drawbacks for Windows on Arm. Windows 10 in S Mode has a few limitations on software to begin with, forcing users to pick only from what's available in Microsoft's Store. On top of that, some of the more popular apps have only run in emulated form on Arm-based processors, undermining performance.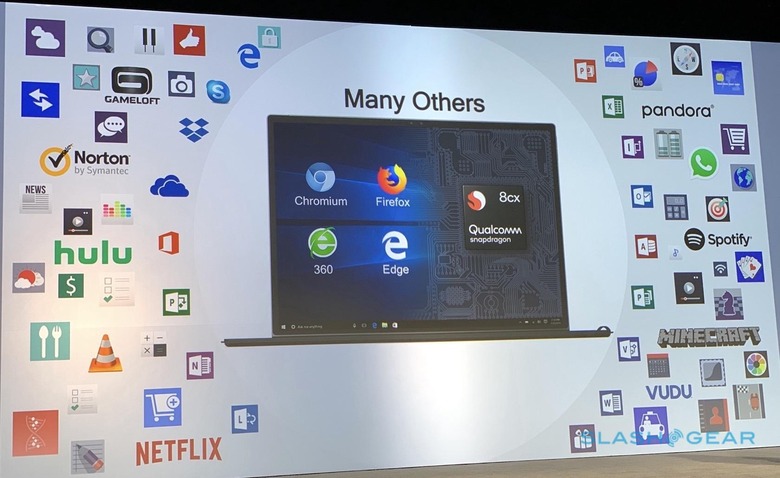 Snapdragon 8cx addresses that in two ways. For a start, there's Windows 10 Enterprise support, something which is going to make business IT departments much happier. However we're also seeing a more concerted effort to deliver the apps people want in forms that maximize the potential of Snapdragon chips.
Firefox and Chromium are probably the most conspicuous. Previously, Firefox has run in emulated form on Windows on Arm machines, and it has been a sluggish and underwhelming experience as a result. Native support for both browser technologies on Arm chips, though, will have a significant impact on how functional they are – and how functional Snapdragon-based notebooks are in general, as a result. We're also seeing apps from other third-party providers, like Netflix, VLC, Hulu, Pandora, Spotify, and Vudu taking more advantage of the hardware capabilities.
5G will be supported, but optional
If you'd been playing a 5G drinking game at the Snapdragon Summit this year, you'd have alcohol poisoning before you got halfway through the opening keynote. To say Qualcomm is leaning heavily on the next-generation cellular wireless system is an understatement, and it's a key part of the Snapdragon 855 pitch. The Snapdragon 8cx, though, gave 5G a wide berth.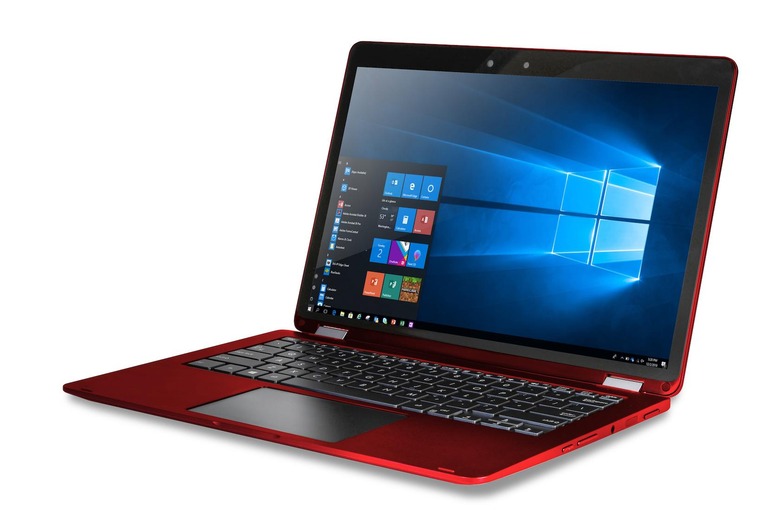 Instead the focus was on the Snapdragon X24 modem, which will be integrated into the new Windows on Arm chipset. That's the same modem as is core to the Snapdragon 855, with up to 2 Gbps Gigabit LTE support among other niceties. It should mean plenty of speed for mobile users not wanting to be reliant on WiFi hotspots.
Where, though, is the 5G? Qualcomm confirmed to us that, though it only got a briefest of acknowledgments in the Snapdragon 8cx presentation, the platform is indeed compatible with the Snapdragon X50 5G modem. There's no reason that manufacturers of 8cx-based notebooks couldn't include the X50, too, in fact. Whether we see that happen is likely to depend on how aggressively the 5G rollout goes through 2019.
You've got a while to wait
Qualcomm may be announcing the Snapdragon 8cx platform now, but it'll be some time before you can actually go out and buy a machine using the new chipset. The company says that it's currently sampling silicon to its customers, but it still won't be Q3 2019 until we actually see products using it arrive on shelves.
Indeed, so far there are no confirmed clients for the Snapdragon 8cx, though it's not hard to guess at who might be involved. Lenovo appeared on-stage at Qualcomm's Snapdragon Summit this past week, to talk about its Yoga notebooks and 2-in-1s that have used previous Snapdragon chips for Windows on Arm. While it showed off the new Yoga C630, however, Lenovo didn't actually mention plans for a Snapdragon 8cx model.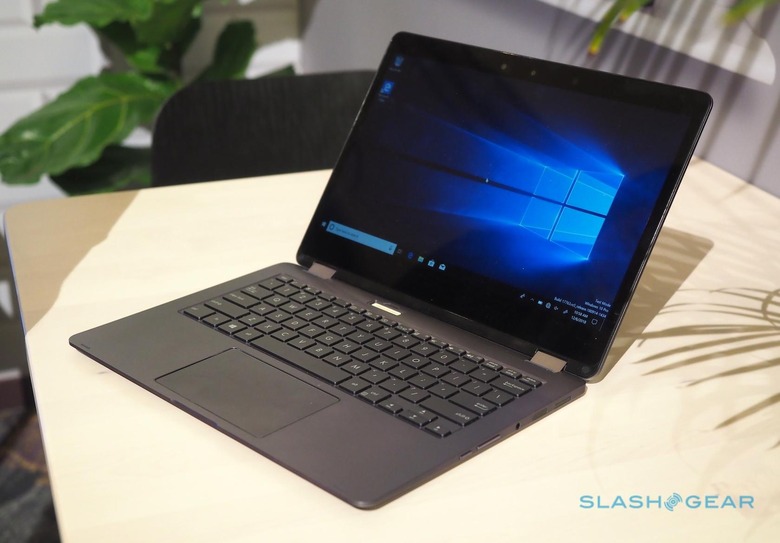 That's probably more a strategic play than anything else. Currently there are only two Snapdragon 850-based options, and they're only just reaching the market, though Qualcomm says that more are in the pipeline. The specter of a Snapdragon 8cx-based machine could potentially overshadow what's already a relatively niche category.
The reality is that, even when Snapdragon 8cx arrives, Windows on Arm notebook using Snapdragon 850 will still be around. The two platforms are, after all, designed to be complimentary. All the same, we can't blame Lenovo for not wanting to get too ahead of itself when it comes to product not expected to launch until late next year.