5 big things Andy Rubin just told us about the Essential Phone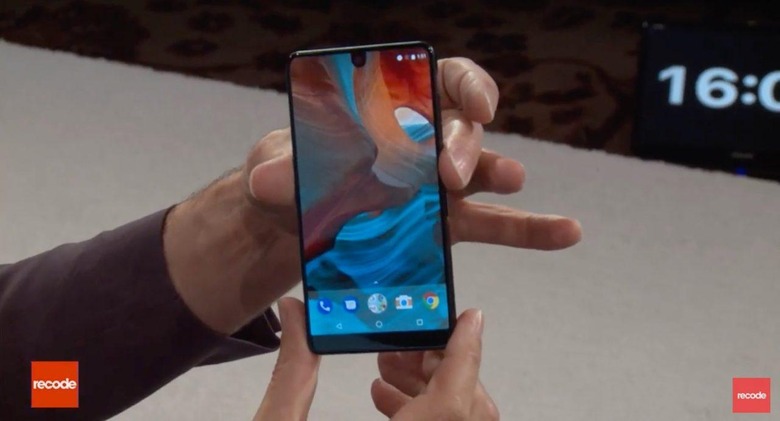 When the "Father of Android" says he's building a new smartphone, people sit up and pay attention, so it's fair to say Andy Rubin's Essential Phone has got us interested. Unveiled today, the handset may run Android – though also help debut a new OS that will feature on a smart home hub among other things – but what's really grabbed attention is its design. Rubin himself took to the stage at the Code Conference today, Essential Phone in hand, and took the opportunity to clear up a few questions about the project.
It won't only be sold unlocked
No matter which network you're on in the US, the Essential phone should play nicely. That's because the Snapdragon 835-based handset has support for all of the major LTE bands. Whether you're an AT&T subscriber, Verizon user, T-Mobile fan, or Sprint addict, the same Essential handset should work.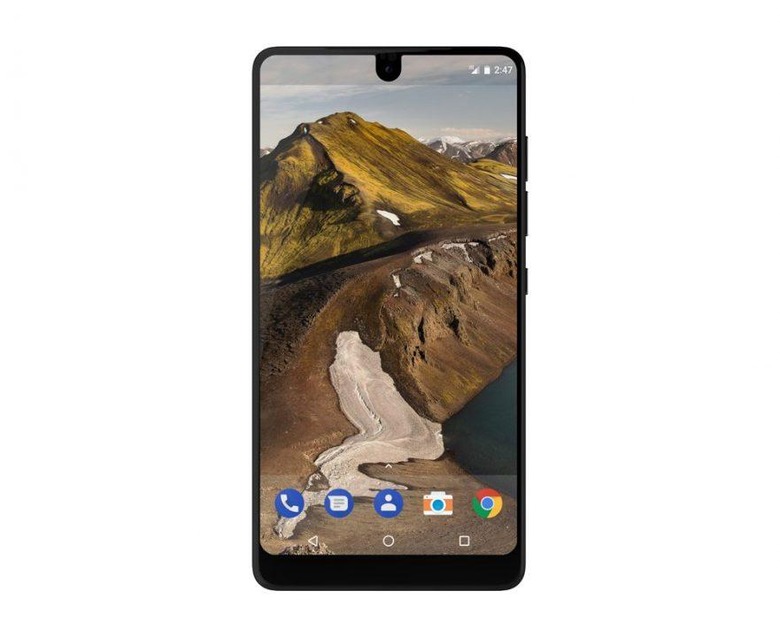 However, there's a big difference between compatibility and a carrier actually deciding the range a device, and that can have a big knock-on impact on sales. Initially, Essential will only sell the Phone SIM-free and unlocked, which will mean you can drop your SIM card of choice inside and get going. However, Rubin does have plans for broader availability.
Speaking to Walt Mossberg, he confirmed that he hoped to have the Essential Phone into carrier stores and at retail in the future. Rubin wouldn't be drawn on an exact timescale, only saying that he expected it to happen "soon", mind, so if you want an Essential Phone sooner rather than later, ordering online seems the best way to ensure that.
Essential Phone should ship soon
Currently, Essential is taking reservations for its first smartphone, and the company has been playing exact shipping timetables close to its chest. Rubin now says the goal is to have the first units headed out of the warehouse to customers within 30 days time. That would put the earliest Essential Phones as being released before June 2017 is through.
Now, it's worth remembering that it's a target and not a solid promise. Startups seldom go quite according to plan, even when they're led by industry heavyweights and with some serious backing from firms like Foxconn. Nonetheless, this doesn't look like your typical crowdfunded startup, where you back it today but don't see the fruits of your commitment for another 12-18 months.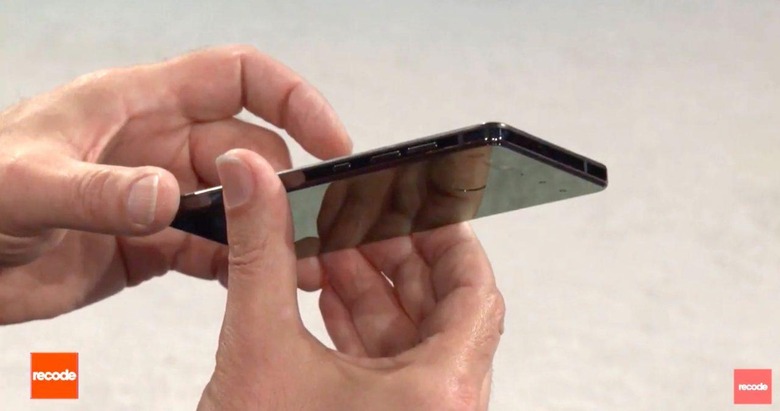 Minimalism is the Essential watchword
It's fair to say that the Essential Phone's design is fairly spartan. Though the touchscreen dominating the front of the handset is certainly eye-catching – not least for the little notch cut out for the front-facing 8-megapixel camera – the rest of the device is relatively sober. That, Rubin says, should extend to the software, too.
As we've seen on Android phones almost since the very start, the temptation for bloatware to sneak in can be almost irresistible for manufacturers and carriers. Whether it's "value add" apps that try to encourage you to use your network operator's version of mapping, messaging, or other services, or something preloaded in return for a little cash from a third-party company, Android devices can sometimes come laden down with folders of stuff most users just don't care about. Essential Phone should be different.
In fact, Rubin promises that he'll push as hard as possible to keep a situation "where you get to decide" what's installed, not an operator or device manufacturer. That's despite what will likely be significant pressure from carriers to bend that resolve. Will he succeed? Only time will tell.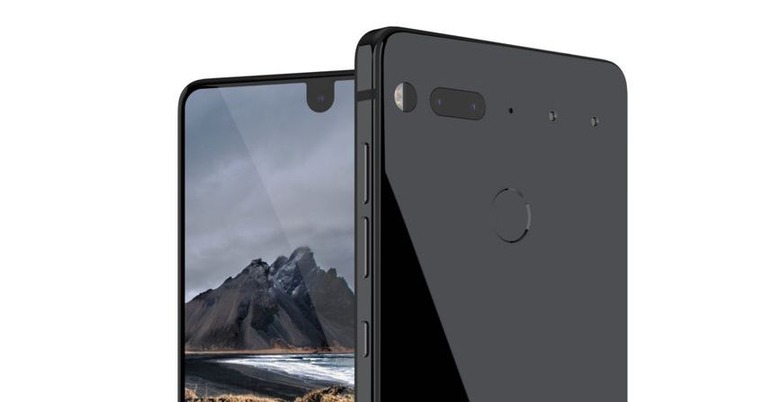 Ambient OS will be open-source
Rubin is clearly a fan of open-source software, and Essential's Ambient OS will be no different. The software that runs on the Essential Home smart assistant will buck the trend in virtual agents and be open-source too. That's a sharp contrast to what current segment heavyweights Amazon and Google are doing with Alexa and the Google Assistant respectively.
If Rubin pulls it off, and Ambient OS gains traction, that could give it a big advantage over rivals. Though we've seen big growth in adoption of smart speakers like Amazon Echo and Google Home, if third-party developers want to get their devices and services up and running with them, they're forced to toe the party line and use the official APIs. Similarly, if you want to embed Alexa on a smart home device of your own, you need to play by Amazon's rules.
In contrast, so the theory goes, you could decide to use Ambient OS and develop it as you see fit. How that will play out with regards fragmentation remains to be seen at this stage: sometimes, Google's early decision to allow Android device makers to modify the OS as they see fit seems to have only caused it headaches, with umpteen variants of each official release making consistent upgrades effectively impossible.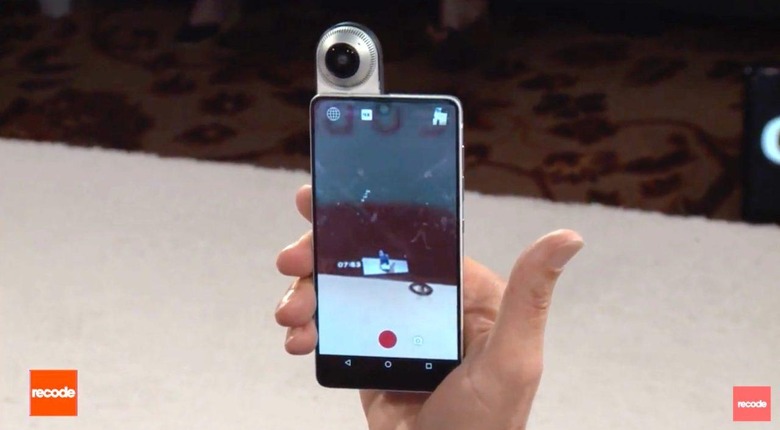 Essential is committing to modularity
It's fair to say modular expansion hasn't had quite the smooth adoption that many in the mobile industry thought it might. Google axed Project Ara; LG abandoned the G5's interchangeable components and went back to basics with the G6. Motorola's Moto Mods are really the only successful game out there in modularity, but Essential wants to join them.
The way the Essential Phone goes about it is different, however. It's using USB, but with a custom connector: a set of pogo-pins with a magnetic mount. That'll allow add-ons like the 360-degree 4K camera that will launch alongside the smartphone to be clipped easily to the back.
That strategy, Rubin says, will allow for more flexibility down the line than Motorola's design. The problem with the Moto Mods, he argues, is that Motorola has forced itself into using a rectangular block that matches the footprint of the handset. In contrast, Essential's system is relatively design-agnostic: even if the company's next phone is wildly different in its shape, or moves the connector, you should still be able to connect accessories you've already bought. Meanwhile, the same port will be featured on the Essential Home, too.