40 more Star Wars: The Force Awakens wallpapers for your smartphone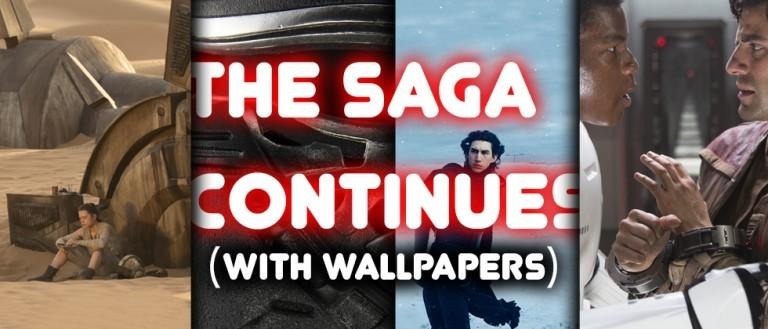 Now that Star Wars: The Force Awakens has pummeled all previous records for most-sold tickets in basically every category, it's time to extend your fandom well beyond the theater. That's never been a problem for most Star Wars fans – some have been collecting Star Wars action figures since 1977 (and have never stopped!) Today we're dropping another collection of wallpapers for your smartphone – the piece of equipment you use most – all from The Force Awakens, just for those of you that cannot possibly get enough.
This is the second such collection of Star Wars: The Force Awakens wallpapers for your smartphone. The first set was made in two galleries, one made for Samsung Galaxy S6, the other made for iPhone 6s. This time around we made the wallpapers so big, they'll fit either one just fine. Even with "3D" wallpaper effects in play. Movement!
More Star Wars: The Force Awakens wallpapers for your iPhone 6s and Galaxy S6
After we were sent a collection of ultra-massive images from the film's promotional rounds this month, we decided to make some more!
The lot of these wallpapers have been made by SlashGear – and by that I just mean positioned and/or clipped and moved in a template. Nothing too extraordinary. Place as you wish.
The gallery you see here contains wallpapers that are a cool 1600 x 2844 pixels large. That's big enough for your device, almost without a doubt. Unless you're here from the future, when batteries are a non-issue so displays are so sharp, they cut your eyes!
Hit the Star Wars tag portal for more information on The Force Awakens as well as the future of the series – next up, Rogue One!