Everyone loves to receive gifts, but the best presents are those you know are fantastic from first-hand experience. If you want to surprise the people you love most, there's nothing better than to catch them off-guard with something you know they'll use – these are the gifts that keeps on giving. Whether it's a gift for moms or dads, something for the professional road-warrior, or a once-in-a-lifetime experience, these are my top gift ideas from the products I've tested in 2016.
Peak Design 20L & 30L Everyday Backpack
I travel a great deal so, for me, it's important to have a bag that's functional, looks great, and yet is lightweight. I've been a Tumi fan for a long time, but recently I discovered Peak Design's newest backpacks are worthy of lusting over. I've tried both the 20L and the 30L and like both equally, depending on the length of my trip, how much I need to pack, and which suitcase I plan to travel with.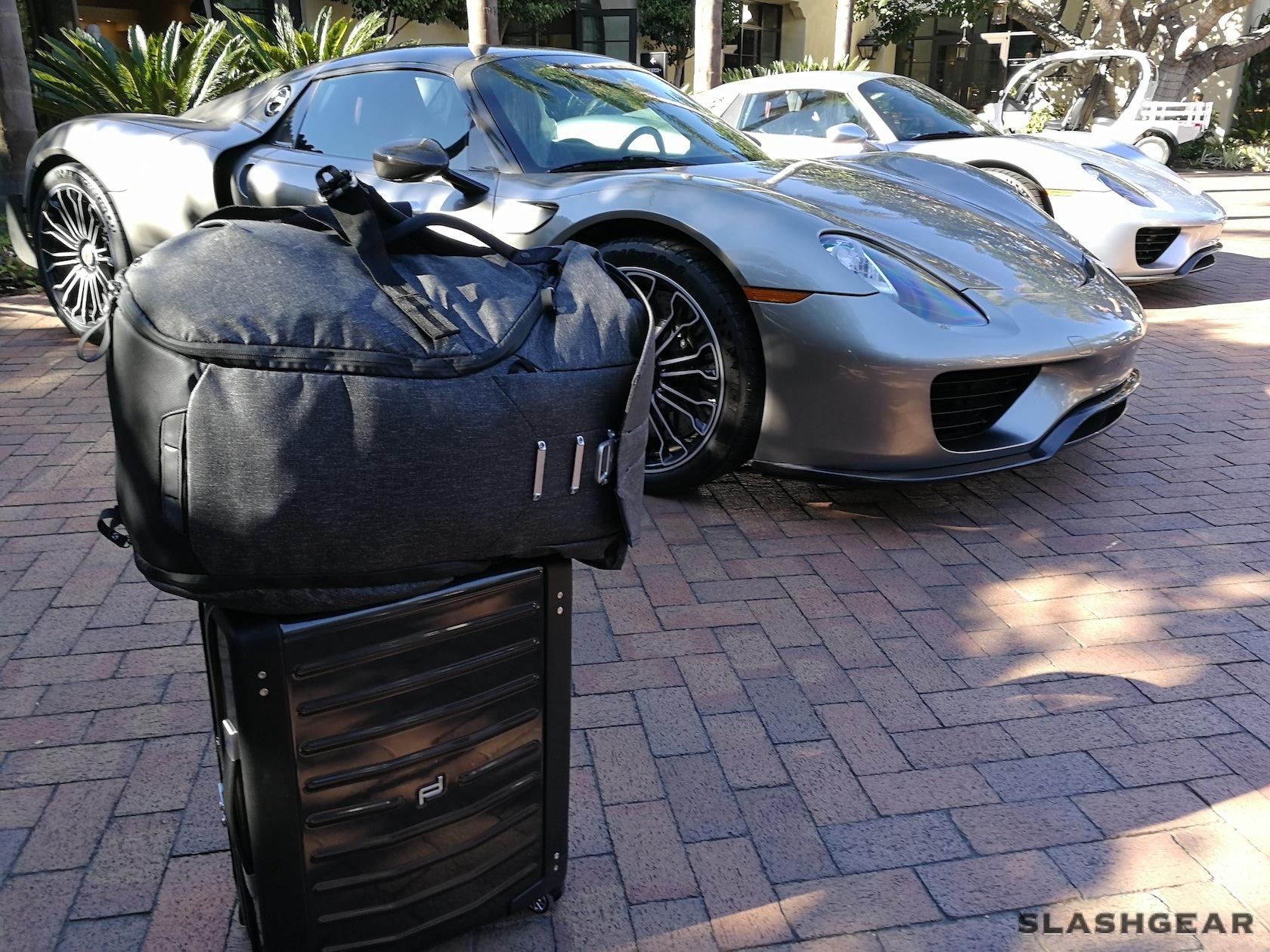 If I'm only gone for a day or two, I can get away with packing all my gear – including a change of clothes and a small toilette bag – into the 20L. For trips longer than two days, I'll use the 30L Everyday Messenger Backpack. There's sufficient room in there for an additional pair of jeans or slacks, a 15-inch laptop, iPad, and camera gear. Both backpacks are otherwise identical in every respect.
On the other hand, if I'm bringing a roller-board case, for instance a Porsche Design rollerboard (exact name), I'll bring the Ash color-version of the of the 20L backpack. It's a matter of personal taste, but I prefer the Ash over the darker, charcoal trim. The material on the Ash version is lighter in color too, giving it a dressier, suit-like appearance. It's also weatherproof, meaning that the zippers are sealed and the outer shell is water-resistant. In the event that it rains, you can trust that your gear will remain dry for a short period until you can get under cover. That came in useful when I was in Malaga a few months back to drive Audi's new TT RS, when out of nowhere, the sky turned dark and thunderous, and a sudden downpour caught everyone by surprise. Even though it took time to get from the pit area to the garage, my gear remained dry. Meanwhile, since water-resistance needs to go hand in hand with sturdiness, the outer shell is made up of a Kodra Weave. It's super-durable and should be more than adequate to keep up with an active lifestyle.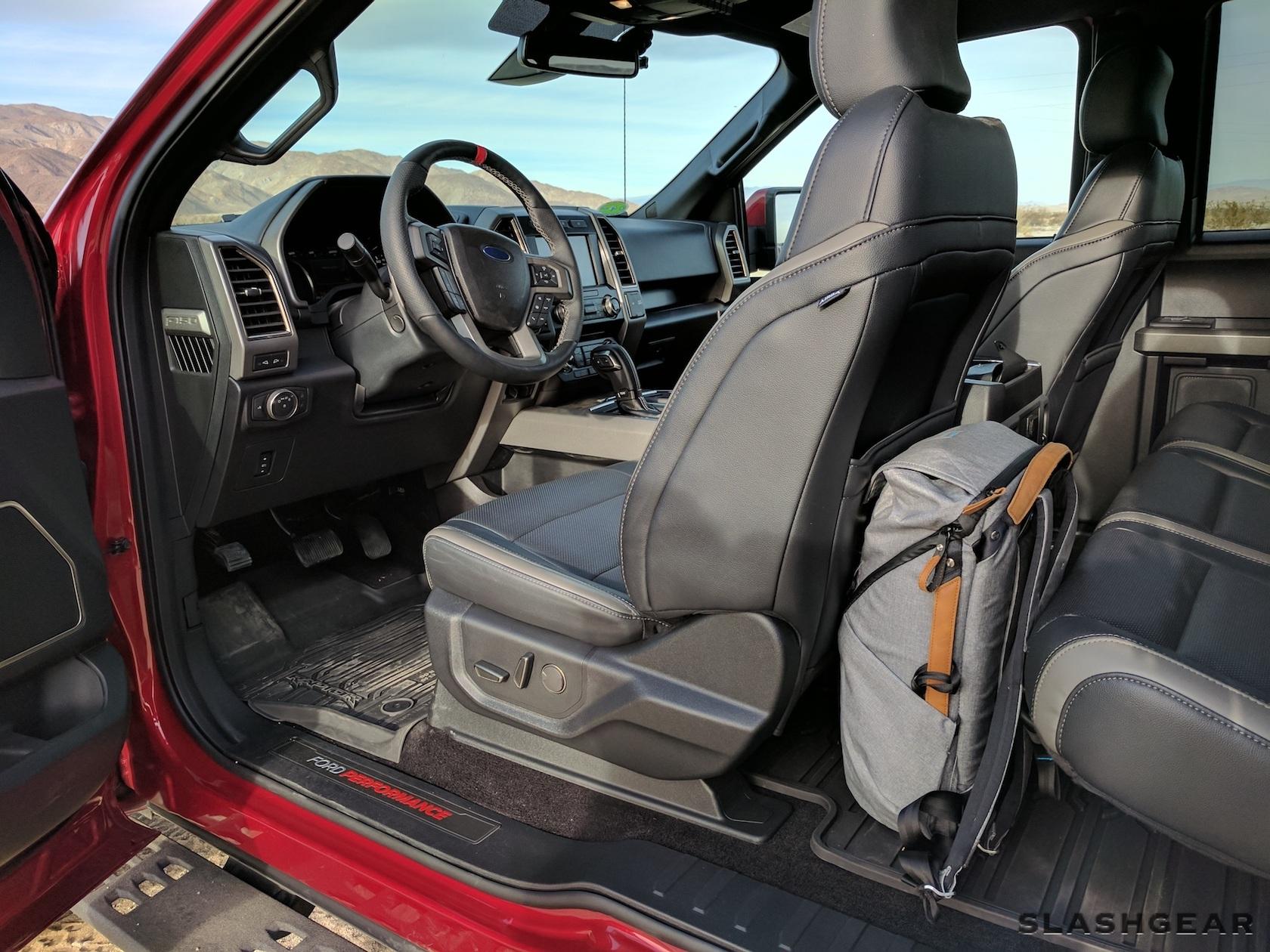 Plenty of bags out there are tough and weatherproof, but what sets Peak Design's apart are their near-genius details. The top loading flap, for instance, allows you to expand the space depending on how much you're trying to carry. The innovative Maglatch clasp automatically latches securely and, best of all, it only requires one hand to close or open.
It gets much better inside. Peak Design calls it "Flexfold", effectively an origami-inspired set of dividers – you get three – to help customize how you divide up what you're carrying. The backpacks are really designed for photographers, but these Flexfold sections are so flexible, I can't think of a partitioning purpose they couldn't be turned to.
For photographers, it means that you can securely store, carry, and have quick access to your cameras and lenses. In addition to accessing everything from the top, Peak Design gives you zippered flaps on both sides of the bag. Each unzips from both top and bottom, revealing more compartments for spare batteries, a passport, or anything else you might want to keep safe. On the outside, there are multiple tethering cables to attach a drone, your jacket, or whatever else wouldn't fit inside.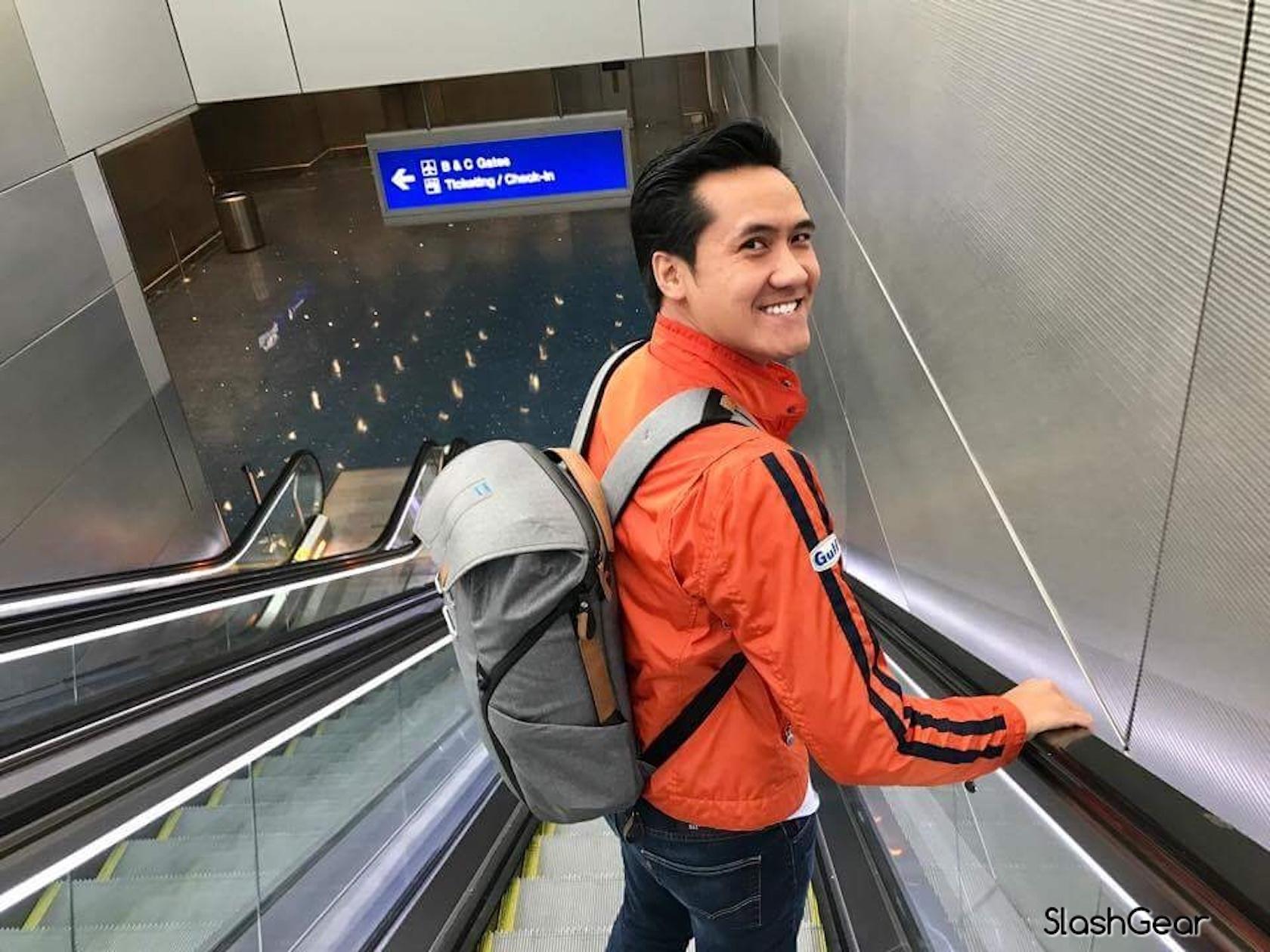 Both the 20L ($259.95) and the 30L ($289.95) are available now, and I can recommend either one if you're looking to buy a backpack for your spouse, or kids getting ready for college.
Dyson Supersonic Hair Dryer
Speaking of kids, we have three- and six-year-old daughters. They get a shower every day, and that means a whole lot of time spent blow-drying their long hair. I don't know about you but the loud noise of blow-dryers gets old fast, which is why I was so keen to try Dyson's Supersonic.
It seems like a weird thing to say about a dryer, but the first thing you'll notice is how sexy it looks. The sleek design and smooth, MacBook-like material feels great in your hands, while the handle is longer than typical for ease of handling; at the other end, rather than a long and unwieldy barrel, it's short and round. Both design and engineering are noticeably well balanced. Attaching and detaching accessories, for instance, like the included smoothing nozzle, styling concentrator and diffuser, is as straightforward as snapping them on and off with magnetic connectors. Better still, they remain cool even after prolonged use, so you won't burn your hands removing them.
On the rear are the speed and temperature controls: you get low, medium, and high of each. Dyson says air temperature is measured 20 times every second to keep it stable, preventing accidental hair damage from extreme heat. I find that drying my girls' hair takes half the amount of time compared to a traditional hair dryer. On top of that, there's an ionizer feature that helps reduce static.
My wife and I can't imagine going back to using a regular old hair dryer after using the Dyson Supersonic. It's not cheap, at $399.99, but the time savings are considerably and quickly add up; for that, it gets two thumbs up from me.
Porsche Experience Center, LA
My last gift suggestion involves a little travel: having a family day at Porsche's brand new Experience Center (PEC) in Los Angeles, CA. The next time someone brings up going to Disney Land, it's worth trying to switch gear and do something that's much more thrilling – not to mention potentially lifesaving one day. In a nutshell, PEC is Disney Land for anyone with a passion for driving.
I confess, before I attended the PEC's grand opening recently, I thought it would be really just for Porsche fans. In fact, while obviously, it's a chance to get up-close and hands-on with the German automaker's sports cars and SUVs, there's a big emphasis on being a better, safer driver that's applicable no matter what car you drive day to day. Indeed, when my girls grow up, I plan on sending them to a performance driving school such as Bondurant here in Gilbert, or PEC in LA. Having first-hand experience of what it's like to steer a car that's out of control in a safe environment, and learning the correct way to mitigate or avoid a crash altogether, is priceless.
That's not to say it's only about safety. If speed is your thing, the PEC is a rare opportunity to check out a 911 or two, and experience the raw power on the track, low friction road course, or experience the excitement of launch control. You can fit a visit into a couple of hours or, courtesy of the restaurant overlooking the experience center, the coffee shop, and gift shop, extend it for the day.
If you make it there, I have a couple of other gift suggestions. I've been testing out a pair of driving shoes made by Porsche Design in partnership with Adidas, which are available from the PEC store as well as other Porsche Design locations. The $389 Pilot II, in my humble opinion, are Porsche Design's best-looking driving shoes, and they happen to be extremely comfortable too. The outers are made of leather with an embossed texture, while there's a mesh lining and removal OrthoLite insole. For driving shoes, I like for them to have a lower profile and the Pilot II satisfied there, too, having a rubber outsole and TPU midsole shell with shock-absorbing ADIPRENE for faster pedal work.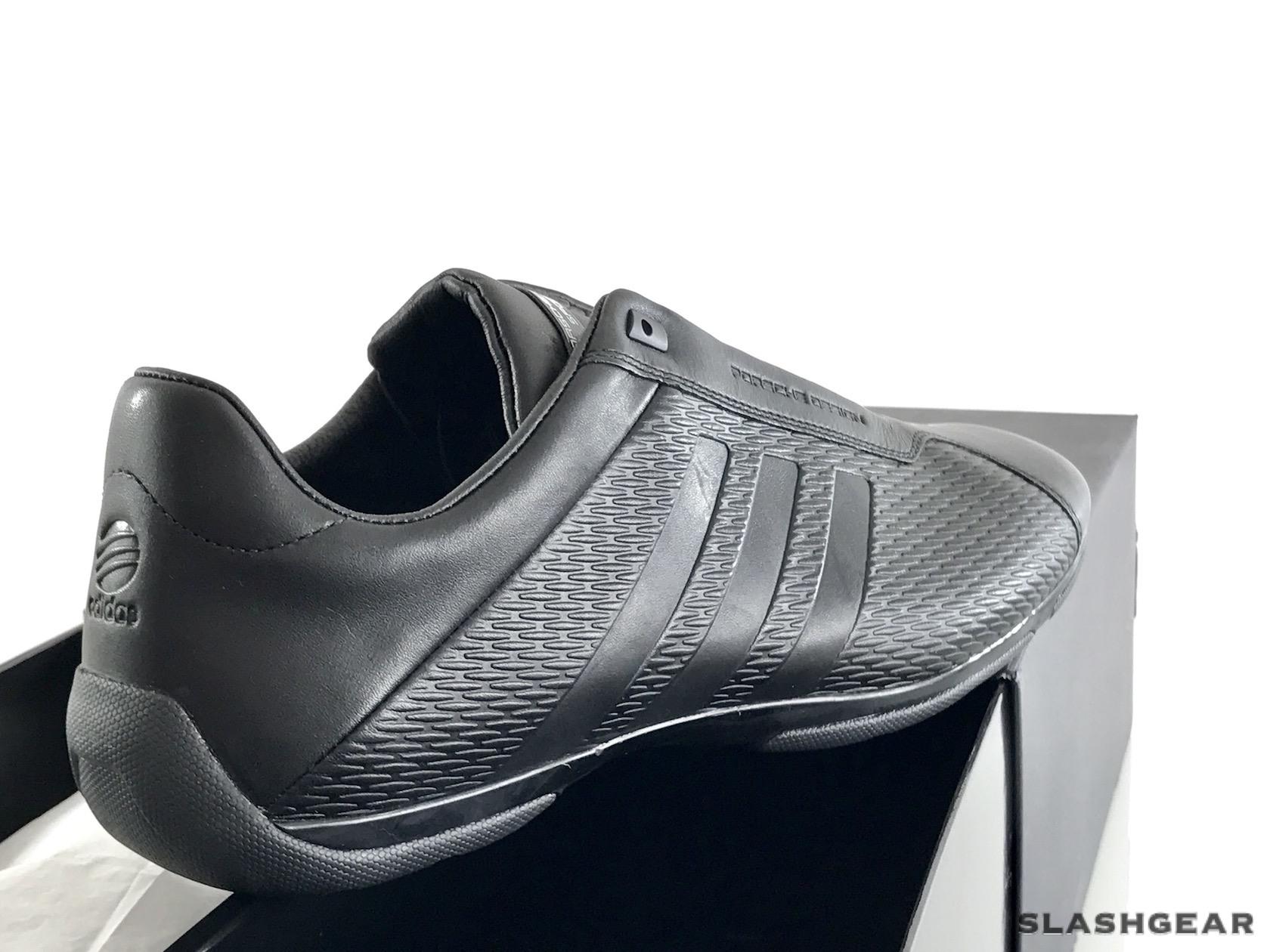 Finally, while pants might not be the most obvious product to find on SlashGear, I'm a fan of the Porsche Design's $276.50 Zipper Pants. Think of them as a bag that you wear on your legs: there are four zippers on each side and, unlike with bulky cargo pants, the pockets stealthily hide away. I've been wearing them on several recent events and have fallen for their discretely capacious charms. The pockets are large enough to easily yet securely slip a larger iPhone 7 Plus in and out without catching, while the lower pockets – positioned right at your knee – are perfect for car keys. It's also large enough for your sunglasses, too.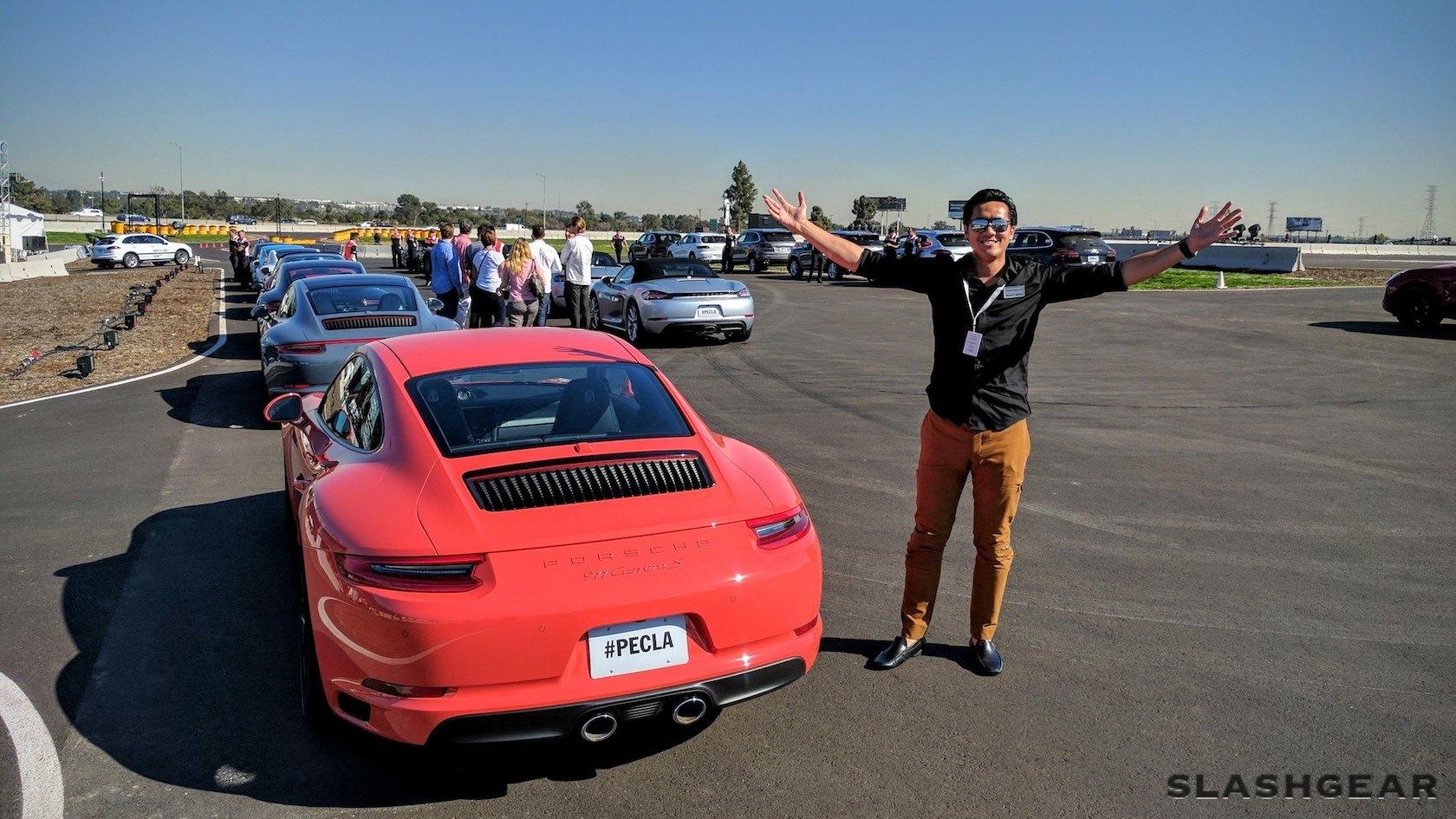 One word of warning: the thing with Porsche Design is that many of its products are seasonal, so it's a good idea to buy now because there's no guarantee that styles will return the following year. The European sizing does run small, too, though since the material contains 3-percent elastane, they stretch through the day for your comfort.
Got a suggestion for the perfect travel or family gift? Drop me a comment or reach me directly at https://m.me/vincentnguyen.