3.5 things to know about Apple's AirPods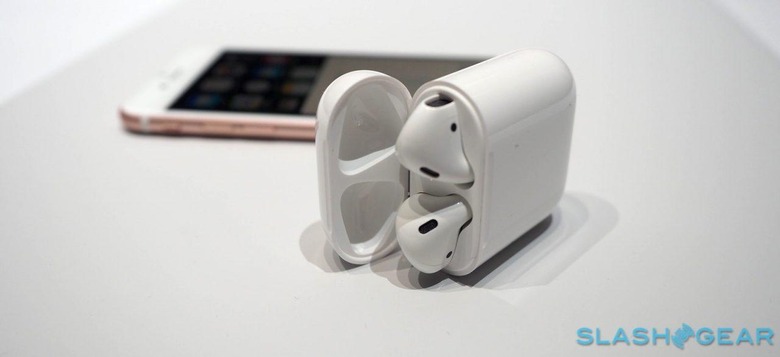 Has Apple's first set of wireless headphones, the Apple AirPods, overshadowed even the new iPhone 7? There's certainly plenty of controversy – and confusion – about the earbuds, which take EarPod style and then snip off the cord. Are they only going to be useful if you have an iPhone 7? Will they play nice with your Surface Book? What happens if you lose one half of your AirPods set? We've got you covered with the answers.
1. Your iPhone and Apple Watch will always be connected
By default, your AirPods will always be connected to your iPhone and your Apple Watch, assuming you have one. In fact, you won't need to separately pair the headphones with the wearable, since the link information will automatically be passed over from your iPhone.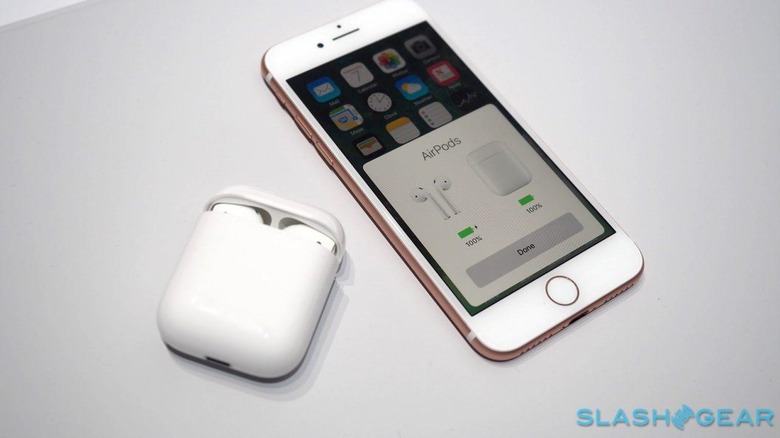 Audio switches between iPhone and Apple Watch "intelligently" according to the priority of events and user actions, Apple says, so it shouldn't matter which you're playing music from.
Meanwhile, iCloud will make every iOS or macOS device you're logged into aware that you're part of the AirPods generation: they'll be able to spot them when they're nearby, even if they're not currently connected to them. New audio controls in iOS' Control Center and the macOS menu bar will handle switching the active AirPods link to whichever source you prefer.
2. You don't need to be an iPhone 7 owner
Announced alongside the iPhone 7, and in the shadow of its controversial – and apparently "courageous" – decision to ditch the 3.5mm headphone jack, it would be easy to assume that you'll need Apple's latest handset in order to use AirPods.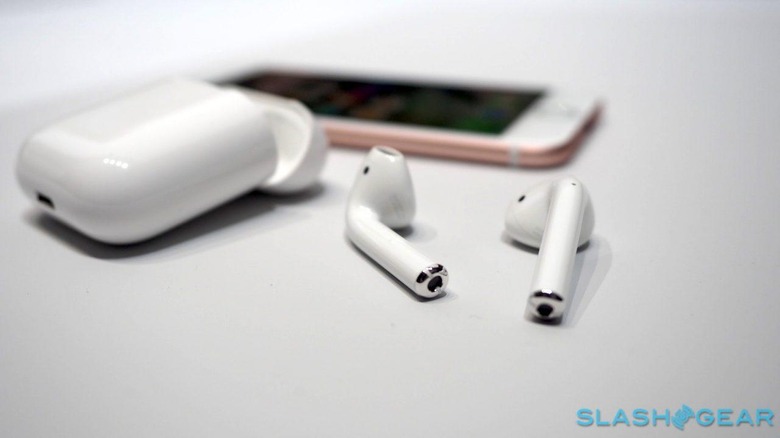 That's not actually the case, and in fact there's plenty of backward compatibility with iOS and macOS devices. You'll be able to use AirPods with iPhones all the way back to the iPhone 5 – that means iPhone 5, 5c, 5s, SE, 6, 6 Plus, 6s, 6s Plus, and of course the two new iPhone 7 and iPhone 7 Plus models – along with the iPad mini 2, Air, Air 2, mini 3, mini 4, and both sizes of iPad Pro.
NOW READ: Hands-on with the iPhone 7
If you've got an iPod touch 6th Generation you're in luck too, as are any Apple Watch owners.
For one-touch setup across iCloud, your iOS devices will need to be running iOS 10, while your Apple Watch will have to be on watchOS 3, and your desktop or laptop on macOS Sierra.
3. In fact, you don't even have to be an Apple user
Tim Cook would, unsurprisingly, prefer that your new headphones enter into the warm and wireless embrace of a purely Apple-flavored ecosystem, but at their core the AirPods are Bluetooth devices. That means they'll work with other Bluetooth-compatible gadgets, whether that's an Android phone, a Windows PC, or a Tizen smartwatch.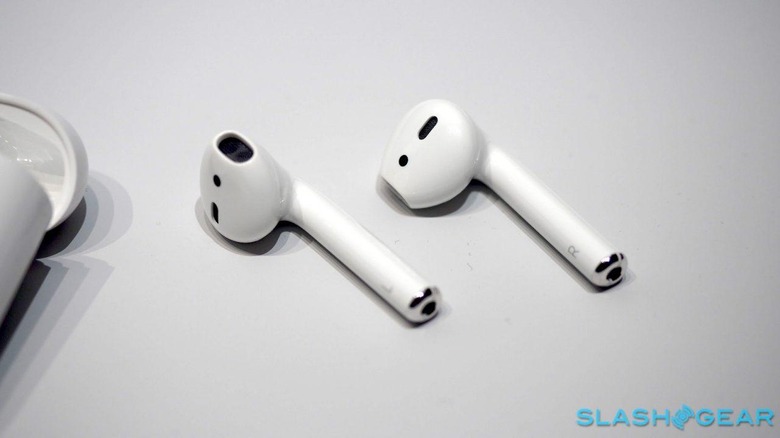 Still, there's a price to pay, and that's all the smarter functionality that helps differentiate AirPods from rival headphones. If they're not being used with an Apple device, you don't get the simple pairing system, the intelligent switching between devices or, most notably, Siri.
Since Siri is responsible for even basic functionality like adjusting the volume or skipping tracks, it's not entirely clear at this stage whether you'll be able to do any of that from the AirPods.
In short, if you're not a committed Apple fan, you're probably better off looking elsewhere for your wireless fix. Luckily Samsung and Motorola both have you covered.
And that extra 0.5? That's half a set of AirPods
It's late October. Your brand new AirPods are dangling from your ears; you feel like wireless music royalty. Then, nightmare: one of them is shaken free or, even more annoying, gets stolen.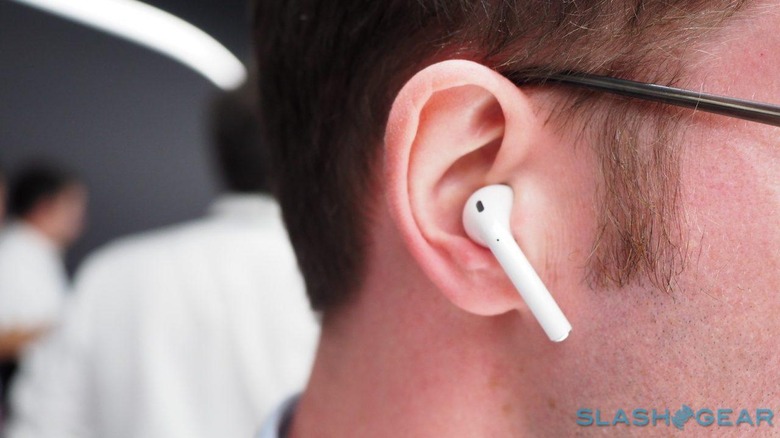 NOW READ: Apple AirPods hands-on
Losing one of Apple's wireless earbuds seems like an occupational hazard when they're so small and lightweight, but the good news is that you won't have to buy a whole new pair even if only half your set is missing. Apple has confirmed that it'll be offering individual AirPods for sale to replace an absent earbud.
How much that will cost is unclear at this stage, though it's certainly going to be more affordable than splashing out the $159 a full set is priced at.