2nd-gen eero boosts WiFi, adds IoT and smart security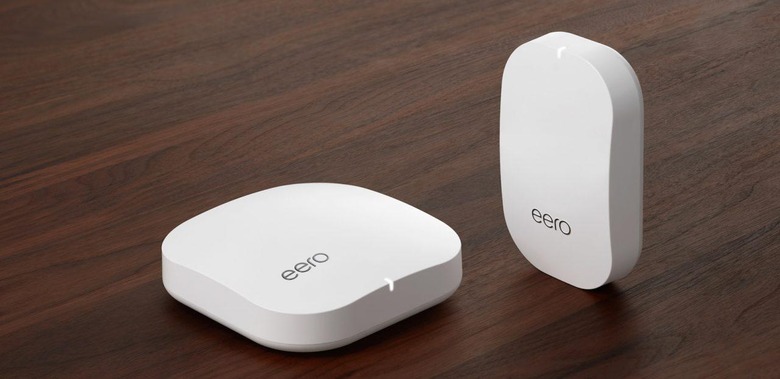 eero kick-started the home mesh WiFi revolution, now it's rolling out two new models and a subscription based filtering and security service to keep its edge. The 2nd-generation eero, eero Beacon, and optional eero Plus network protection package promise more speed, more safety, and even more flexibility. Still, they also take pains not to undermine the reputation for plug-and-play ease that eero has become known for.
That's partly down to eero's TrueMesh system – which allows individual routers to figure out the most efficient way of intercommunicating, blanketing a home with wireless connectivity – but also its app-based management. eero has pushed out almost 30 software updates to the platform in the past 12-18 months, though you might not guess the depth of what's going on just from the simple UI of the app.
In that period, of course, eero hasn't managed to keep the segment all to itself. Most notably, Google waded into the mesh space with Google Wifi; not the most imaginative name, no, but a system that proved just as straightforward to use as eero's. Meanwhile the traditional router-makers woke up and readied mesh systems of their own, while Qualcomm looks set to supercharge the segment in the coming months with its brand new, IoT-embracing wireless platform.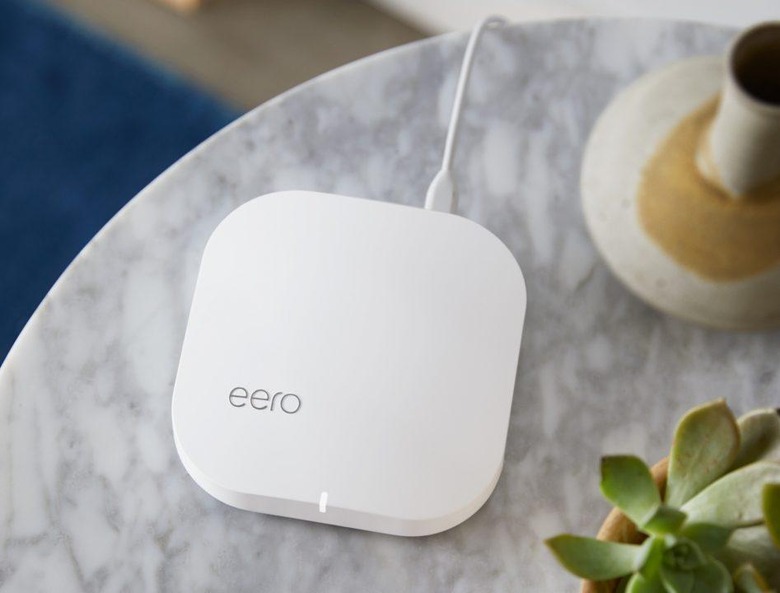 What's eero to do? Turns out, the answer to that is not only develop two new router models, complete with entirely new hardware, but begin the evolution of eero as an ecosystem and platform, an OS for the whole home. I sat down with Nick Weaver, eero CEO and co-founder, to find out more.
Familiar, at least from the outside, is the new 2nd-generation eero. It sticks with the external industrial design of the old model, a vaguely-pillowy white box, though the silver eero logo is now raised. On the back, there are two gigabit ethernet ports – they can auto-detect whether they're plugged into your modem, or a networked device – but power is now supplied via a USB-C port.
Inside, though, it's all changed. Completely rebuilt with all-new hardware, eero says the new router is more than twice as powerful as its predecessor. There's triband WiFi – adding a second 5 GHz radio – with support for broadcasting on all three wireless bands simultaneously; indeed, eero claims it's potentially twice as fast, wirelessly, as the 1st-gen router.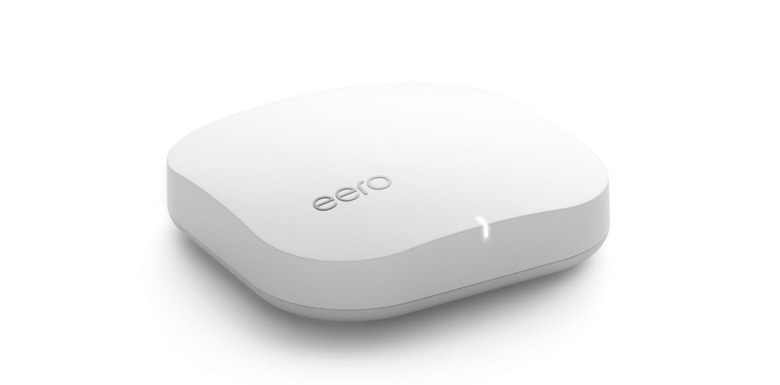 It also gets a new radio technology. In addition to WiFi 802.11a/b/g/n/ac with 2x2 MU-MIMO and beamforming, there's also Bluetooth LE 4.2 and Thread. The latter isn't a household name yet, but it's one of the new luminaries of the Internet of Things, promising a new, secure way for connected devices like smart locks, thermostats, sensors, and other low-power devices that eschew WiFi to connect.
Why Thread, and not other existing IoT standards like ZigBee or Z-Wave? According to Weaver, it again comes down to security and convenience. Thread connections all use IPv6, and they're all encrypted by default. While the primary use for the technology might currently be device-to-device intercommunication, according to the eero CEO that's mainly because nobody has wanted to make a dedicated bridge yet. That's something eero believes its new routers will address, opening the floodgates in the process.
The 2nd-gen eero is only half of the equation, however. There's also a new eero Beacon, half the size but promising around 30-percent more power than the original router. Inside, there's dual-band WiFi, Thread, and Bluetooth support. It's designed to plug directly into an outlet – it turns out many people, Weaver says, positioned their 1st-gen models in places wires might be in-conducive to safety, like corridors or stairs – and even has a sly motivator for you to keep it out and visible.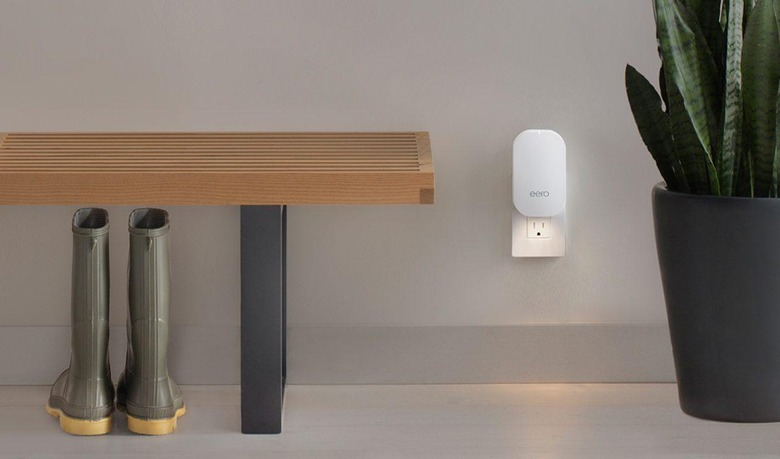 eero's concern, Weaver explained to me, was that people might plug the eero Beacon into an outlet behind a couch or desk, which could have an impact on performance. To dissuade them, it built an LED nightlight into the base of the unit: an ambient light sensor triggers it, adjusting brightness according to conditions in the room. Alternatively, it can be scheduled, or turned off altogether.
Importantly, those with original eero systems aren't left out in the cold. Since the new models run the same OS as the 1st-gen eero units, they're backward compatible. The company will sell starter kits, as before, but you'll also be able to buy 2nd-gen eero and eero Beacon units to add to an existing installation. That'll have the side-benefit of instantly introducing Thread compatibility, too.
Theoretically, Weaver told me, you might see a speed impact mixing old and new eero hardware together, compared to all-new. In reality, however, he explained, you're unlikely to notice any difference, bar in a lab setting. Still, the advantages of the new hardware can't be understated: the promise is that a two unit combo of a 2nd-gen eero and an eero Beacon is likely to outperform the three-unit original kit.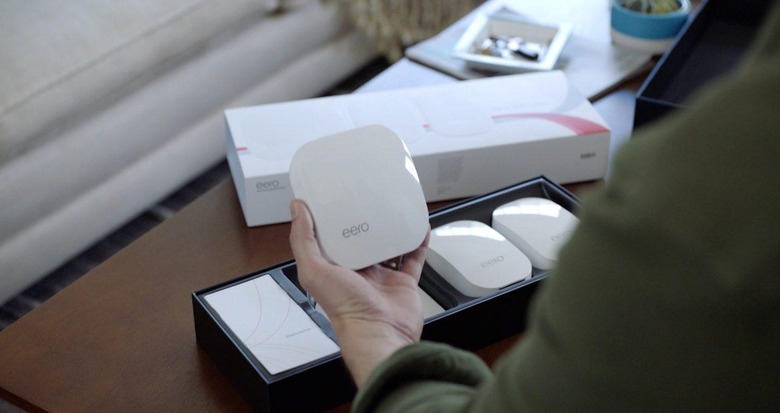 eero has never just been about hardware, of course. The other half of the equation is the software, and there the company is aiming to make eero a platform, not just a way of beaming Netflix around your home, jitter-free. "Every home will need an operating system," Weaver argues, and while initially it'll be populated with apps and features of the company's own creation, eventually there'll be APIs and such so that third-party developers can get onboard too.
The current vision, Weaver explains, is akin to Amazon Prime. eero Plus will be a single, $9.99 per month subscription (or $99/year) which will gradually grow in services as time goes on; it'll be optional, but according to the company it addresses the top two requests from existing owners. That's whole-home network security, and parental controls with content filtering.
The former will monitor every device on the network, and block anything nefarious such as malware, ransomeware, and phishing attacks. The latter will be able to control filtering for individual devices or sets of devices, including that deemed illegal, adult, or violent, and even force SafeSearch to be switched on. eero Plus subscribers will also get VIP priority access to the company's support team.
As you might expect, the user-facing interface is simplistic to the point of minimalism. The security side is a single switch: you get a summary email periodically, detailing what was blocked and why, but otherwise it's completely transparent. The parental controls build on eero's existing family profiles: for each person's group of devices, you can turn on filtering for the different categories.
However, that simplicity hides a multitude of talents. eero is basically pulling together numerous enterprise-level filter and security systems and packaging them – with its own software – on the backend, Weaver says. That it's delivered so invisibly to the end-user is part of the magic.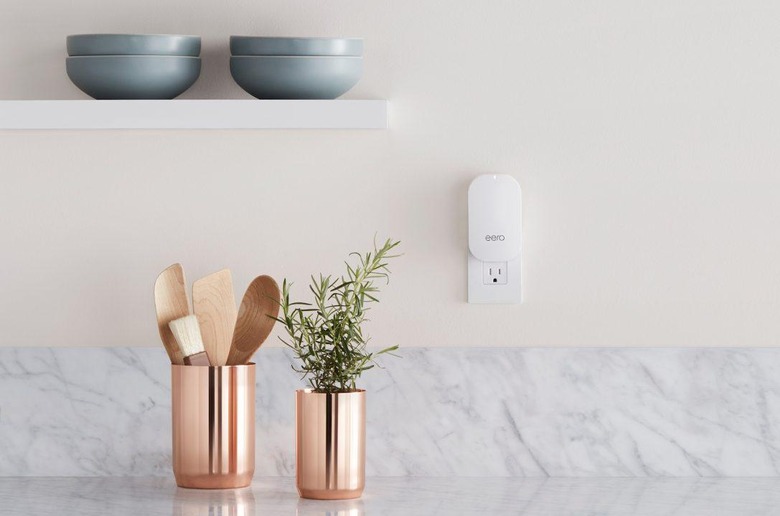 You won't need the 2nd-generation eero in order to use eero Plus, of course. If you're tempted by the faster hardware, though, it's up for preorder today, and expected to ship in a few weeks time. The company has organized it into three different tiers, kicking off with the Home WiFi System – comprising a 2nd-gen eero and an eero Beacon – for $299.
$399, meanwhile, gets you an extended version of that, throwing in a second eero Beacon. Finally, there's the Pro WiFi System, with three 2nd-gen eero units, for $499. Individual 2nd-gen eero routers are $199 apiece, while eero Beacon will be $149.