$290 Galaxy Nexus tipped as retailers struggle to shave price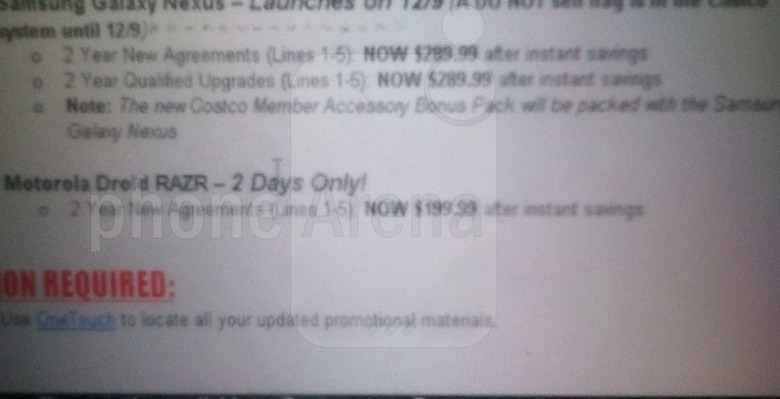 A $300 price tag for the Verizon Galaxy Nexus looks increasingly likely, with the latest leak indicating even cost-cutting wholesalers like Costco can't bring the coveted Ice Cream Sandwich smartphone down by more than a few bucks. A leaked screenshot from the members-only retailer suggests the LTE Galaxy Nexus will be $289.99 with a new, two year agreement, phoneArena reports, though Costco will at least sweeten the deal somewhat with a mysterious "Member Bonus Accessory Pack."
That's $10 less than the price we're expecting Verizon to announce officially for the Galaxy Nexus, in keeping with the carrier's new – and unpleasant – tradition of pricing top-tier handsets at $300 rather than $200 or, at most $250, as has been the case in recent years.
Costco's systems are apparently also suggesting November 9 – i.e. tomorrow – as the release date, though given other recent rumors that now seems unlikely. Verizon is sticking to its stance that there's no official date and thus no delay, though there are indications that LTE issues this week have conspired to knock the Nexus back a few days at least.
More on the Galaxy Nexus in our full review of the HSPA+ version.