2020 VW Passat First Drive: Affordable compromise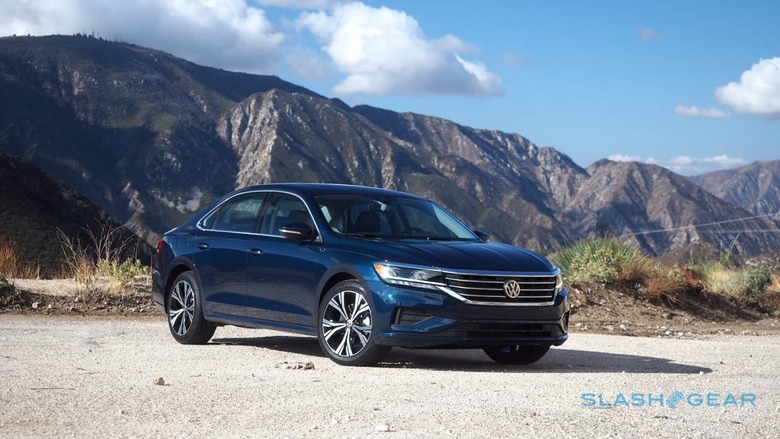 The 2020 Volkswagen Passat is a value play for a shrinking segment, and when you're designing a new car that's probably not the criteria you want to hear. While VW's SUV range is growing – along with sales – it's all at the expense of sedan buyers. That sets the new Passat a precarious balancing act.
Why isn't VW giving up on sedans altogether? Because they still make up 30-percent of the US market, and even a shrinking audience is still going to count for upwards of 2 million sales in 2022/23, the automaker expects. "Die-hard sedan customers" are still out there, Hein Schafer, SVP of product marking strategy at Volkswagen of North America insists. You just have to make the right car for them.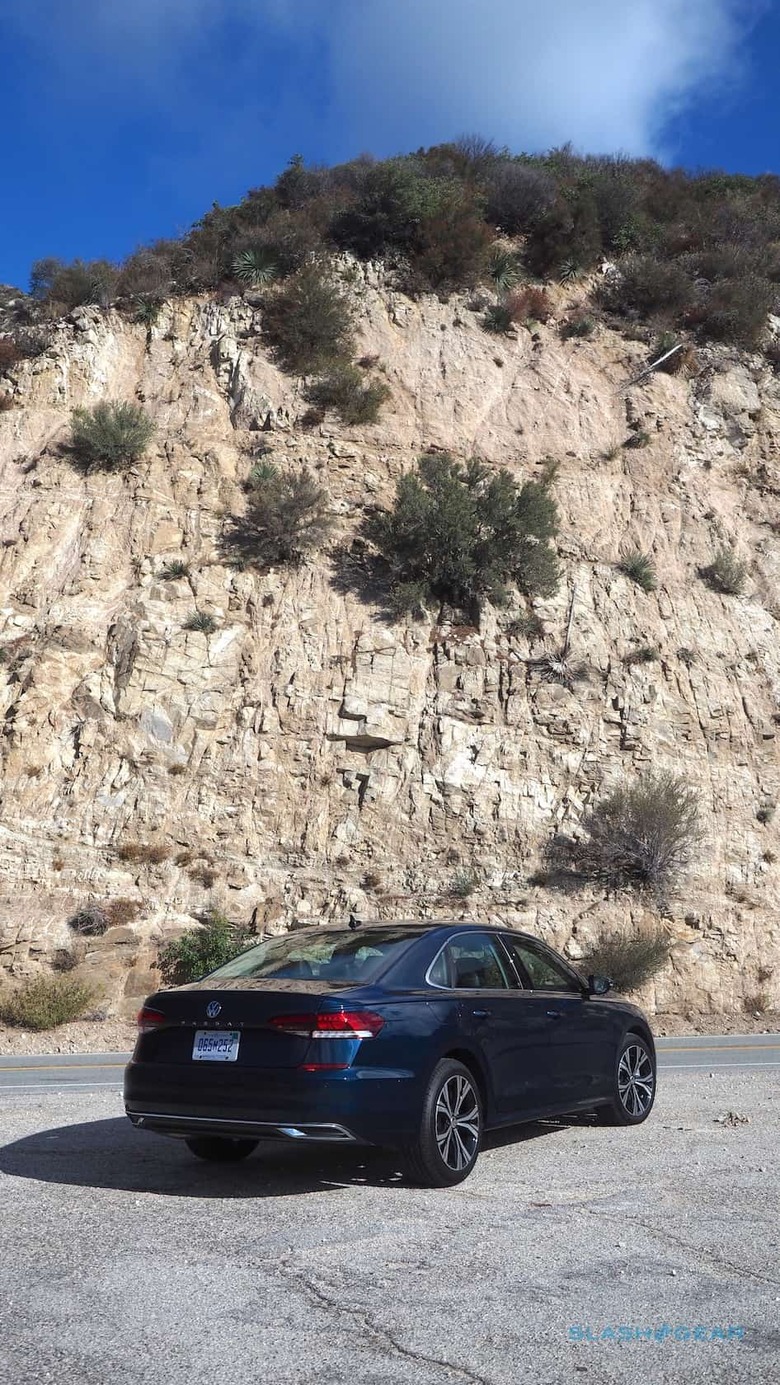 In this case, the "right car" is an increasing oddity among the rest of VW's vision of future transportation. Growing SUVs on the one side; the first of VW's MEB-based all-electric vehicles on the other. Down the center of that valley the 2020 Passat is found, feeling positively... normal.
It's massaged over the outgoing car, focusing on style and tech rather than mechanical changes. "Almost no sheet metal is untouched, except the roof," Kai Oltmanns, Passat product manager, insists, though beneath it is the same old PQ platform the European version of the car has moved on from.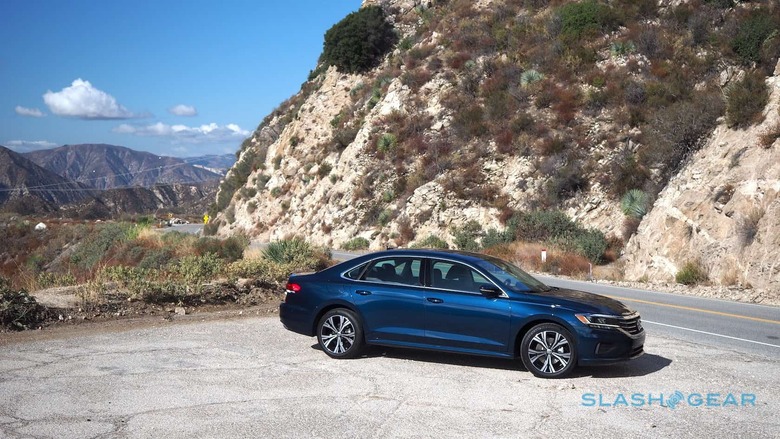 That act of recycling allows for reinvention without price inflation. The low-hanging fruit is easy: 17-inch wheels as standard now, with 18/19- inchers optional. The grille is more upright, splashed with chrome and flanked with slimmer, projection headlamps with LED daytime running lamps and matching taillamps.
It's 1.7-inches longer and generally more handsome, in a sober, Clark Kent sort of way. An R-Line model adds special bodywork, with tweaks to the bumper, grille, and rear fascia. You don't get more power, though.
There's a single engine, in fact, a 2.0-liter turbo four with 174 hp and 206 lb-ft of torque, and mated to a six-speed automatic. Torque is up 12-percent and there's half a second trimmed from the 0-60 mph time, while economy is expected at 23 mpg in the city, 34 mpg on the highway, and 27 mpg combined. Ousted is the old V6, which is no great hardship.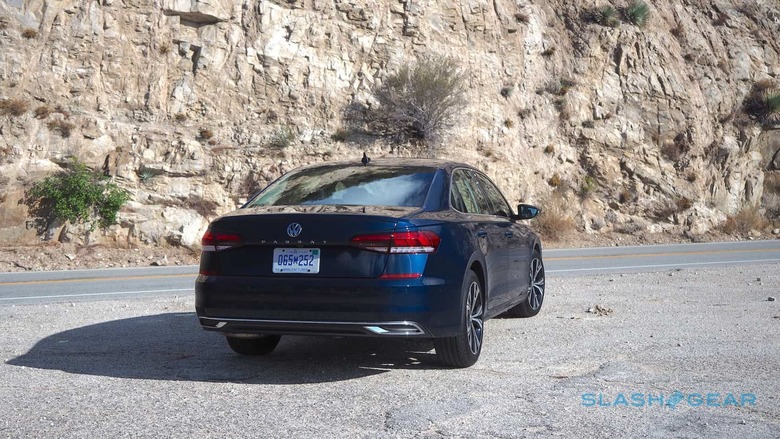 On the road, the new Passat is solid, predictable, and hardly memorable. VW's route of choice included a decent mix of urban, highway, and even some back-road asphalt, and the Passat proved eminently satisfactory in two of the three. R-Line cars get paddle shifters for the generally inoffensive transmission, though there's little encouragement to actually pull at them. It probably won't come as a surprise that canyon twists are not its natural habitat, and nor will it likely bother the target audience.
They'll be more interested, I suspect, in the extra standard equipment. VW's new Composition Media infotainment system is standard, with Sirius XM, Apple CarPlay, and Android Auto, albeit on a 6.3-inch touchscreen that seems on the small side. Blind-spot alerts are standard, too, which VW deserves kudos for, as are six airbags, front brake assist with pedestrian monitoring, rear traffic alerts and a reversing camera, and automatic post-collision braking.
Adaptive cruise control, lane assist, park assist, parking distance control, and high beam control are all optional. So too are heated front/rear seats, leatherette and leather trim, driver seat memory, keyless access, dual-zone climate control, a sunroof, a power trunk, and a 400W Fender audio system. There's also a new, brown interior color, and a new two-tone finish. One thing you can't have is the digital gauge cluster available on cars like the latest Golf; blame the old platform for that.
Everything feels sturdy if not especially pleasurable to the fingers. I've little doubt VW's plastics will survive the test of time, I just don't much want to touch them. The steering wheel is slightly offset from the pedals, as well, something that once you notice it, you can't ever ignore it again.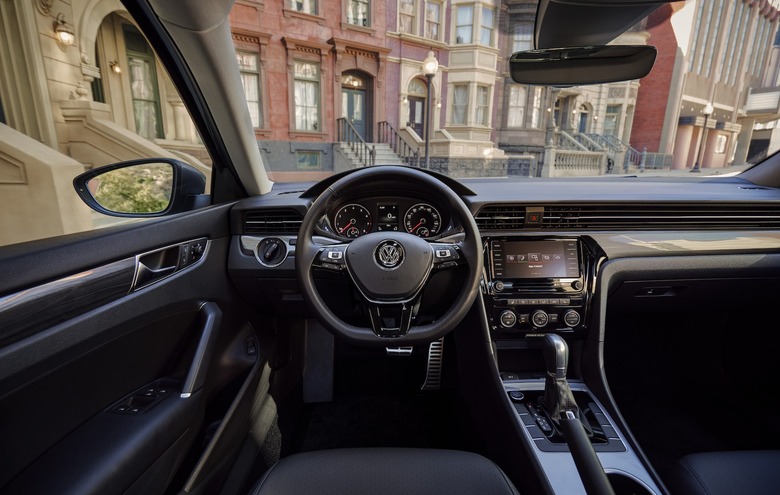 I'm of the opinion that building a car like the 2020 Passat is actually much tougher than building a more expensive car. Bigger budgets introduce flexibility; well-heeled luxury sedan buyers are willing to dig deeper into their pockets for the niceties. VW's audience, in contrast, can be far more demanding, even if – or perhaps because – they have less to spend.
On that metric, you can't really fault the new Passat. The entry-level 2020 Passat S starts at $22,995, the same as the 2018 car, but with over $1.7k more in content. The next trim up, the 2020 Passat SE, is at $25,845 actually even cheaper than its 2018 predecessor, again despite including more toys and tech.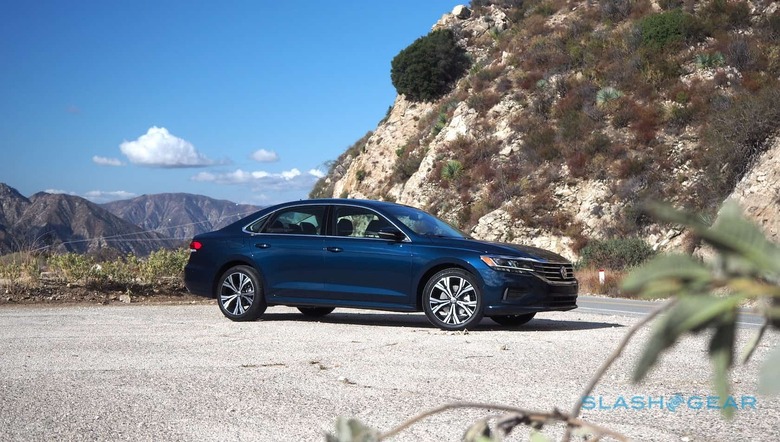 I suspect there will be aggressive lease and finance deals to go with that, as Volkswagen does its best to charm what's left of the sedan-buying audience behind its wheel. Hopefully that will take away some of the sting of VW paring back its "People First Warranty" for the car. Now, you get more typical four year/50,000 mile coverage, rather than the generous six year/72,000 mile warranty of before.
The 2020 Passat will not raise your heart rate, nor wow your neighbors. That's okay: not every car needs to. If there's a problem it's VW's own Jetta, which has a more high-tech dashboard and more rewarding dynamics. In contrast the Passat is more spacious inside and has a little more road presence outside. It may not reignite the sedan segment, but from $23k that might be too much to ask.