2020 Volvo XC60 Polestar Engineered First Drive: Electric Everyman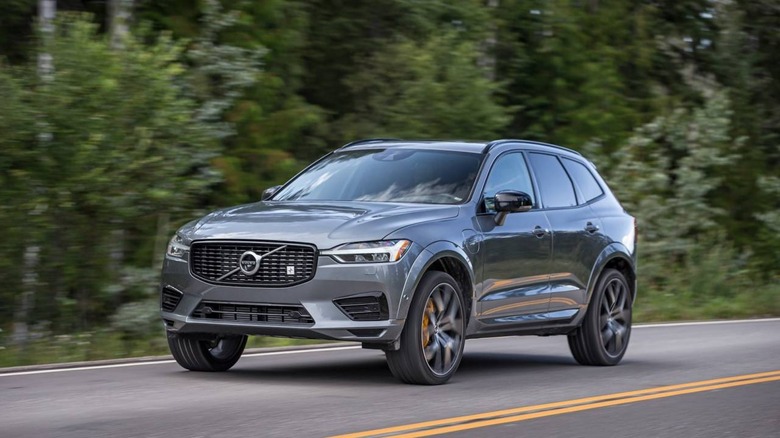 It's easy to get confused by the badging on the 2020 Volvo XC60 Polestar Engineered. Once a separate tuning firm for Volvo, Polestar then got bought up and brought in-house, only to be subsequently spun off as a standalone maker of performance-electric cars. Among the details of that final deal are plenty of Volvo parts headed into the upcoming Polestar 1 and Polestar 2, while in return Polestar contributes its know-how for feistier versions in Volvo's range.
The 2019 S60 T8 Polestar Engineered was the first example of how that would shake out, and a similar approach has been taken with the 2020 XC60 T8 Polestar Engineered. Indeed, they share a common powertrain: Volvo's supercharged and turbocharged inline-four for the front wheels, combined with an 87hp electric motor for the rear, and an 11.6 kWh battery in-between. Altogether you get 415 horsepower and 494 lb-ft of torque.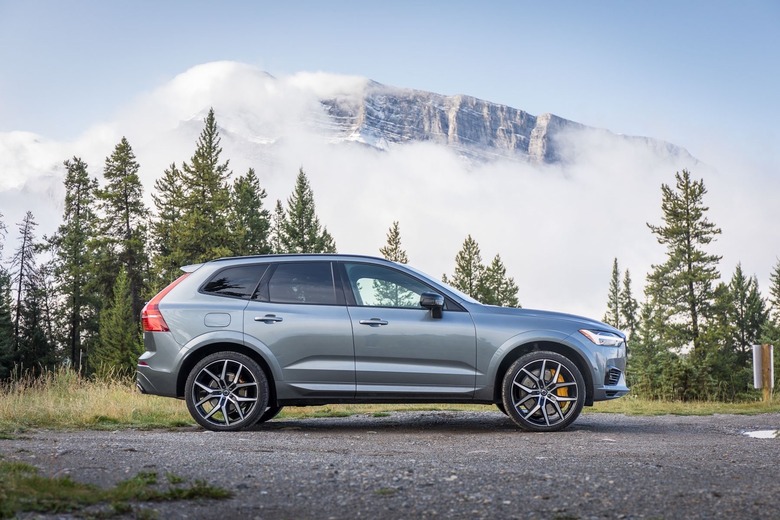 It's enough for 0-60 mph in 4.9 seconds and on to a top speed – electronically limited – of 140 mph. If you want serious all-electric range, you'll have to wait for the pure-EV XC40 variant that's meant to be coming next year. As with Volvo's other hybrids, the XC60 T8 Polestar tops out at under 20 miles of driving before the battery runs flat.
In theory, of course, green motoring isn't the new Polestar's reason for existing. Instead it's about injecting some extra grunt when you plant your right foot, and making the midsize crossover more fun on the road. To that end it also gets Akebono brakes – with six-piston calipers at the front and single-piston at the rear – along with adjustable Öhlins suspension.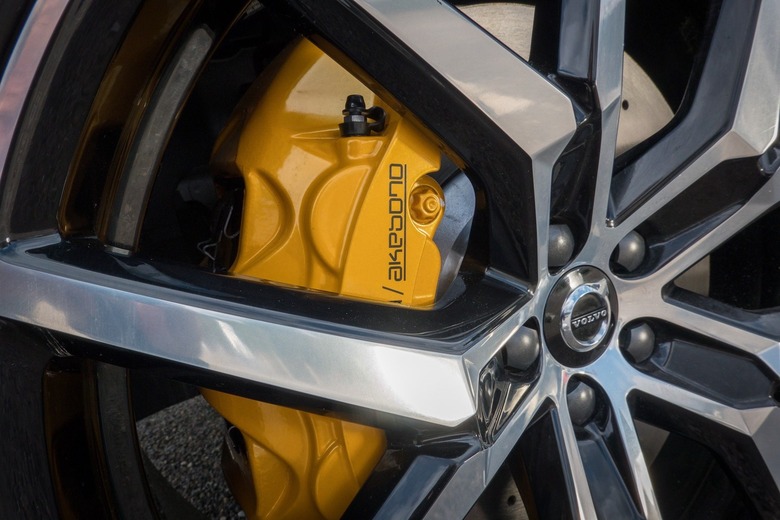 Volvo clearly has confidence in its customers' willingness to make performance tweaks. While the XC60 Polestar does have various drive modes to choose from, if you want to adjust the suspension you'll need to tweak the knobs on each corner manually. Plenty of scope for playing around with the settings, true, but I can't see many owners ever changing the standard setup.
Happily, then, it comes set to a good balance point from the factory. Firmer than the regular XC60 T8, unsurprisingly, but without sacrificing too much on-road comfort. Volvo had set up a convenient airstrip with cones for a slalom, and the Polestar – its suspension made a little stiffer – zig-zagged along nicely. Sure you'll get some body roll nonetheless, the laws of physics are just a drag that way, but not enough to dissuade you from more eager driving unlike many in its class.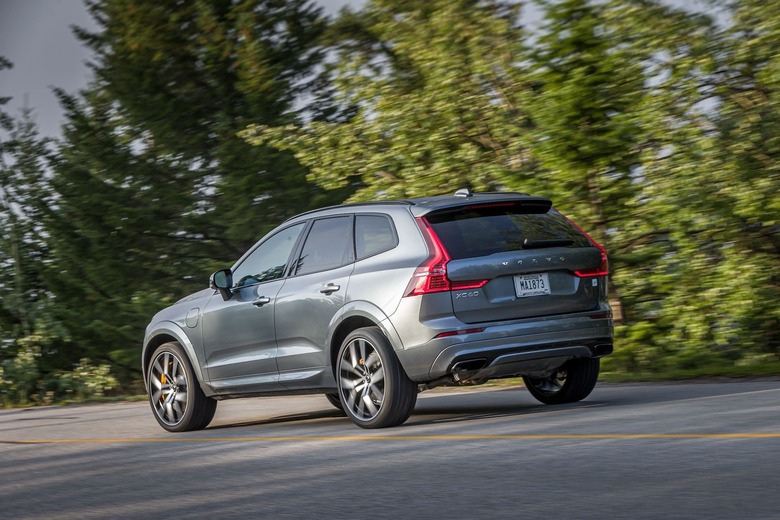 A far more telling test came in the acceleration and braking test. I wasn't alone in my dissatisfaction with the S60 T8 Polestar's brakes, more specifically how they blended together regenerative and mechanical slowing, and Volvo clearly wasn't convinced either. There's a whole new T8 hybrid braking system now, designed for better balance overall.
It's a vast improvement, the transition point between regen and the Akebonos kicking in far less noticeable. Pedal feel is more reassuring and predictable, too. Unfortunately the occasionally jerky pick-up when you hit the gas pedal remains, the XC60 Polestar reacting better to judicious application of the accelerator with a consistent surge of acceleration. Volvo's eight-speed transmission is good, but there's a lot going on behind the scenes and it doesn't always quite mesh.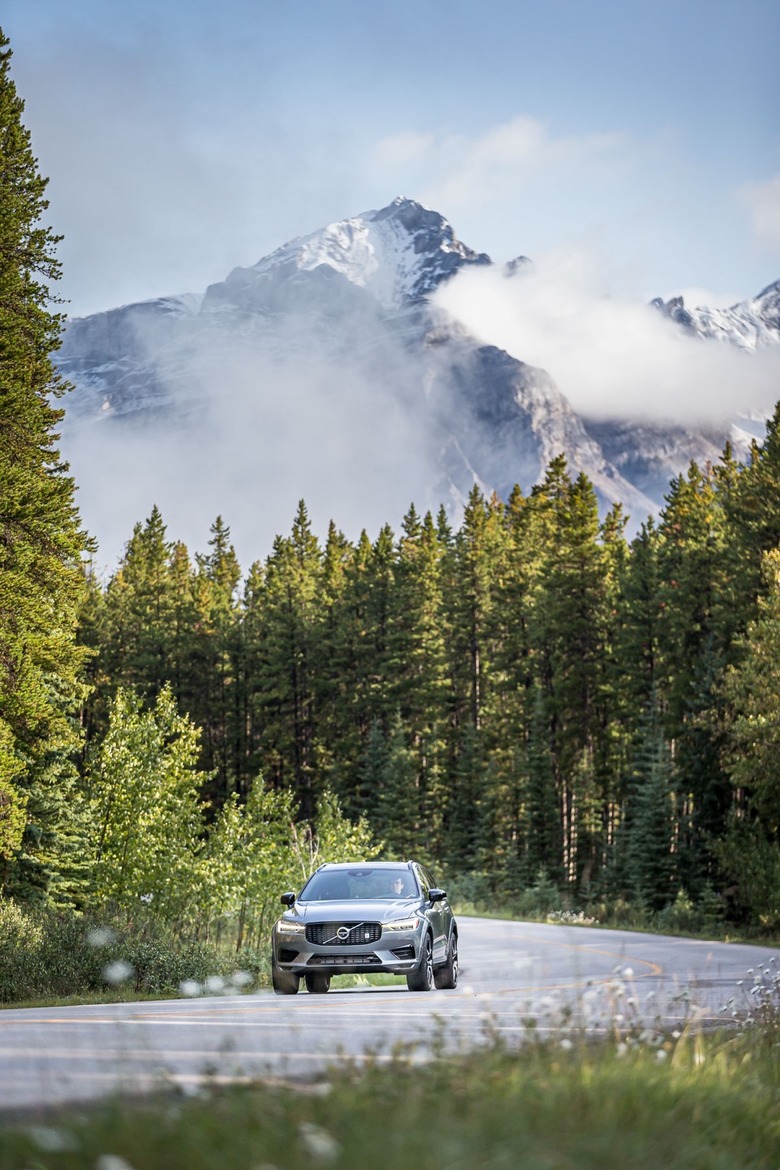 Put thoughts of a more upright hot-hatch to one side, then, and allow the Polestar Engineered ethos to whittle out its own niche. Sure, it looks the part – with its $800 22-inch forged alloy wheels, gold brakes and matching seat belts inside, and gloss black exterior trim – but none of that takes away from what Volvo has made its forte over the last five years.
The cabin is a crisp, clean vision of Swedish minimalism, with plenty of standard safety tech. Volvo's Sensus infotainment system comes standard, too, a 9-inch touchscreen that supports Android Auto and Apple CarPlay. The seats are comfortable and supportive, and there's a healthy 63.3 cubic feet of cargo space with the rear seats down.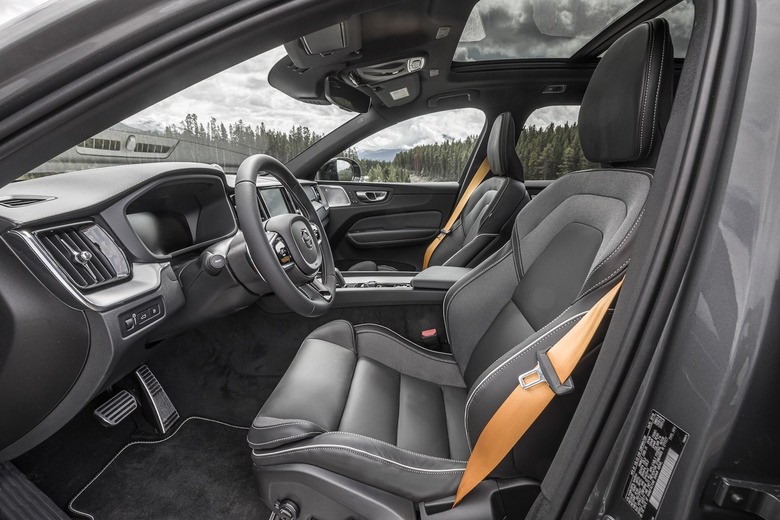 Volvo says its primary target is the Audi SQ5, and with good reason: the German automaker has apparently become the Swedes' number one conquest for sales. The Audi starts at $52,400 – albeit with 66 hp and 125 lb-ft less power – and so significantly undercuts the $71,050 starting price of the Polestar, though Volvo points out that its hybrid is eligible for a $5,002 federal tax credit.
Rarity will likely count in its favor, too. While the regular XC60 has proved to be a hit for Volvo, second only in US sales numbers so far this year to the larger XC90, sightings of the Polestar variant are probably going to be few and far between.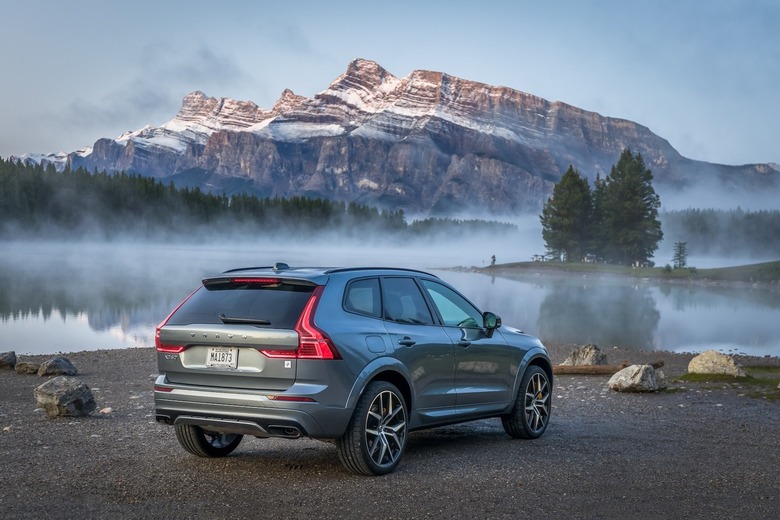 I doubt I'm alone in wishing there was a little more "electric" in the mix, both in terms of range and power. For that, I suspect we'll have to wait to see what comes from the Polestar 3, a coupe-styled electric SUV that isn't expected to be unveiled until 2021. Still, the 2020 XC60 Polestar Engineered gives more eager drivers something to throw around, and without sacrificing what makes the midsize crossover so appealing in the first place. It's a combination that manages to be both so sensible and so playful, it could only be the handiwork of Swedes.