2018 Volvo XC60 First Drive: The best Swedish all-rounder since ABBA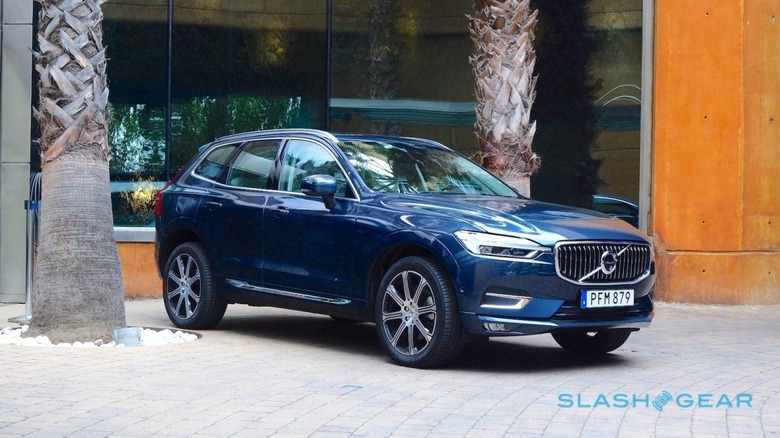 Volvo's reinvention has been a bright star in the auto industry, and with the 2018 XC60 SUV it's set to bring that thoroughly Swedish thinking into the mainstream. First of the new 60 Series models, it's a vital car for Volvo to get right. The old XC60 was Volvo's best-seller after all, not to mention the most popular premium SUV in Europe, even in its final year of production.
Indeed, in the US alone and despite its age, Volvo sold 20,000 of the old cars last year. In short, while the S90, V90 Cross Country, and XC90 are important for Volvo, the XC60 hits that broader market sweet-spot. It's a segment in which the automaker currently has around 5-percent share, affluent buyers putting strong design and well-crafted interiors near the top of their priorities.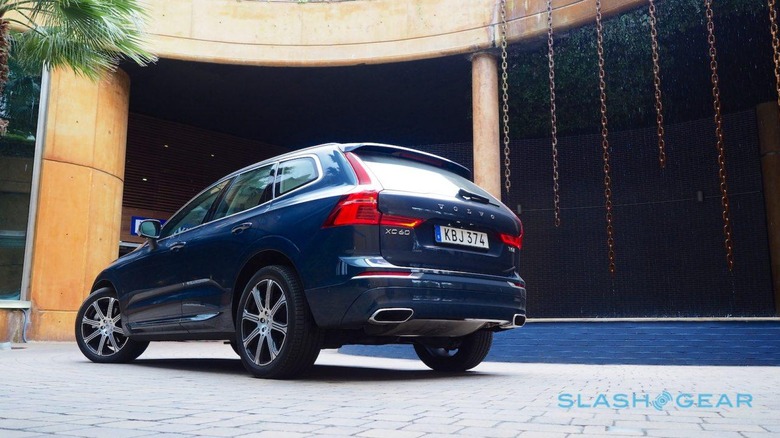 It's also a segment ripe for conquest sales. Volvo expects 60-percent of 2018 XC60 buyers to be converts from competitors like Mercedes-Benz, BMW, and Audi, who might ordinarily find themselves behind the wheel of a GLC300 4MATIC, X3 xDrive28i, or Q5 2.0T Premium Quattro. Unlike with the XC90, which some felt could've been a little more aggressive on pricing, the XC60 starts at a highly competitive $41,500 (plus $995 destination).
From the outside, it's a very intentional mixture of the old XC60 and the newer XC90. Buyer feedback about the design of the old car remained very positive, even in its final year of production, Volvo tells me. As a result, the automaker didn't want to mess too much with a winning formula.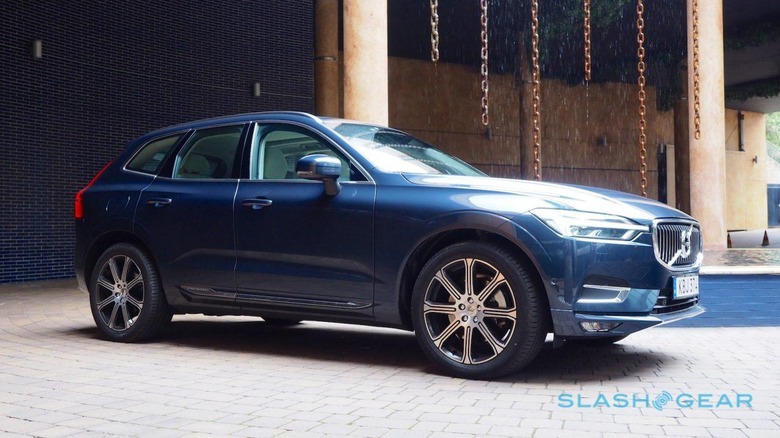 Still, its clearly a sibling to Volvo's largest SUV. The short overhangs are there, as are the distinctive Thor's Hammer LED headlamps which now connect with the large, chromed grille. The latter is striped with convex bars, however, rather than concave as on the 90 Series cars. From the side, the resemblance to the old XC60 is most clear, courtesy of the shape of the side glass. However, the hips of the car are exaggerated for a more purposeful stance at the rear, while the vertical taillights now extend down into horizontal sections.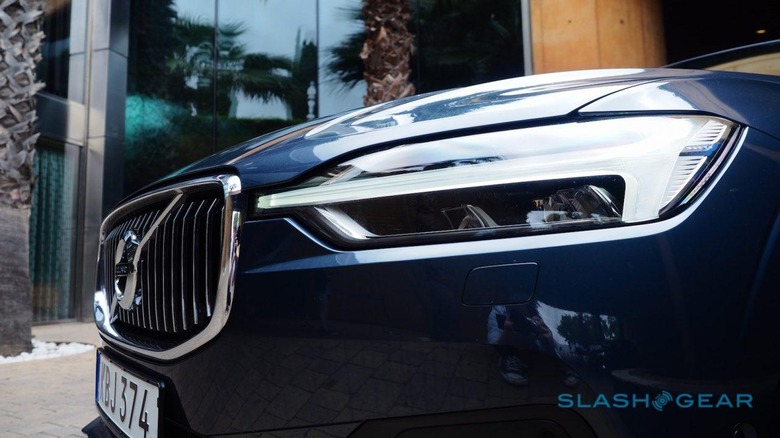 It may be a smaller car than the XC90, but it's based on the same core technology. Volvo's SPA platform- which also underpins the S90 and V90 – only has a single fixed ratio, that of the dashboard to the front axle; everything else can be adjusted. That allows the new XC60 to be lower, wider, and longer than the old car, with a welcoming 38-inches of rear legroom and 29.7 sq.ft of cargo space.
Volvo also designed SPA with electrification in mind. Indeed, all of the turbocharged T5, turbo and supercharged T6, and T8 Twin Engine hybrid engines from the XC90 are carried over to the 2018 XC60. For the first model year, all XC60 variants will be all-wheel drive. Volvo could make a 2WD model, I'm told, but it hasn't decided yet whether it will.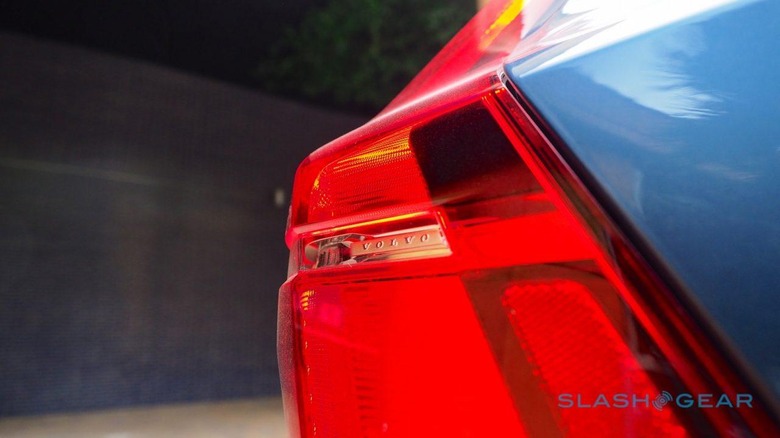 The entry-level car is the $41,500 2018 XC60 T5 AWD Momentum, with a 2.0-liter turbocharged 4-cylinder good for 250 HP and 258 lb-ft. of torque, mated to an eight-speed automatic transmission. It'll do 0-62 mph in 6.4 seconds, Volvo claims. The $44,900 2018 XC60 T6 AWD Momentum throws in a supercharger to take horsepower to 316 HP and torque to 295 lb-ft. That cuts the 0-62 mph time to 5.6 seconds.
Finally, the $52,900 2018 XC60 T8 Twin Engine eAWD Momentum adds an electric motor and runs a battery pack down through the center of the car. It's good for a Porsche Macan Turbo-matching 400 HP, along with 472 lb-ft. of torque; 0-62 mph comes in 4.9 seconds. The battery has grown in size slightly, too, now at 10.4 kWh. It's a change Volvo says it plans to carry over to the 2018 90 Series T8 cars, though it's not yet revealing what all-electric range on the XC60 T8 will be.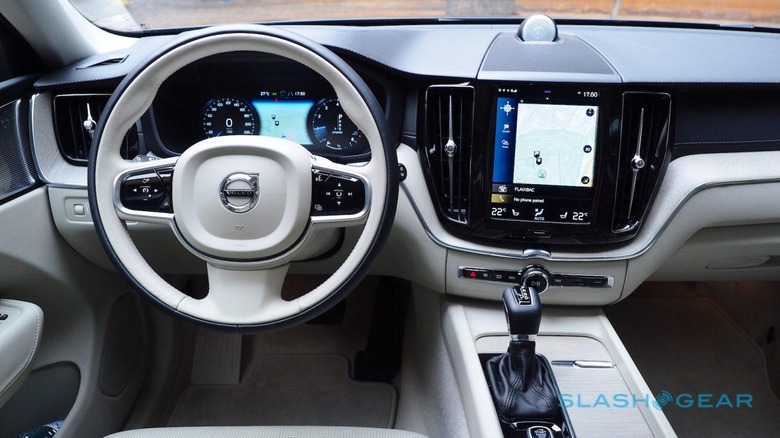 Three trim levels are offered. Momentum is the entry-level and likely to be the most popular, packing leather seats, LED headlamps, and a panoramic glass roof. $3,300 more gets you the R-Design, a sportier version which most notably adds paddle-shifters and different wheels. Finally, the top-spec Inscription carries a $3,800 premium over the Momentum, with niceties like 4-zone climate control, a 12.3-inch driver display replacing analog instrumentation, and a cooled glovebox to keep your gloves frosty.
With the T8 coming a little later in 2017, I spent my time behind the wheel of the XC60 T6 Inscription with the optional $1,800 air suspension. The latter adds comfort, dynamic, eco, and off-road drive modes, as well as adjustable ride height which can be controlled from the trunk for easier loading and unloading.
Again, the interior borrows heavily from that of the XC90, a strategy which I can't complain about. The center console is dominated by the 9-inch Sensus touchscreen, a portrait-orientation panel from which multimedia, navigation, car settings, and the standard-fit Apple CarPlay and Android Auto are controlled; for the 2018 model year, Volvo has redesigned the UI to avoid digging through menus and make features more immediately available. It's bracketed by a ribbon of metal that spans the width of the cabin and, in Inscription trim, a single, sinuous wave of "Linear Lime" wood.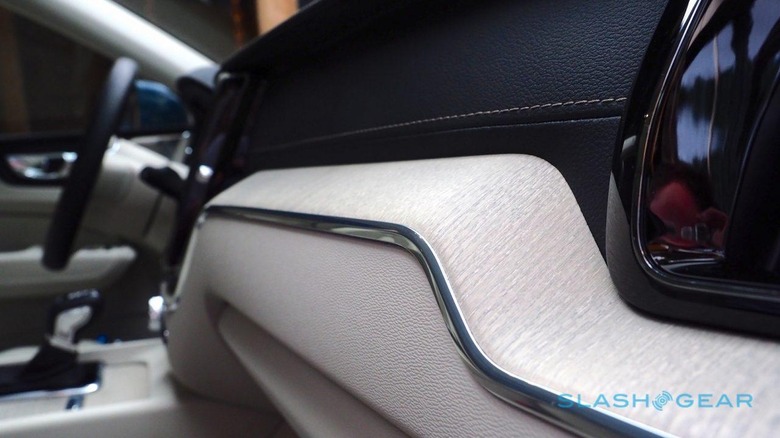 Volvo's cabin design is, frankly, top notch. Clean and minimalistic, it's a uniquely Swedish take on luxury: less austere and overtly masculine than its German counterparts tend toward. A 330W audio system is standard, though my car had been fitted with the $3,200 Bowers & Wilkins upgrade, offering a sweet-sounding 1,100 watts. Other options include the $2k Convenience package which throws in Pilot Assist semi-autonomous driving and power-folding rear seats, the $1.9k Advanced package with a head-up display and 360-degree camera, and the Inscription-exclusive $3k Luxury Seat package, with massage, heating, and ventilation for the front seats, heating for the back, and upgraded Nappa leather all round.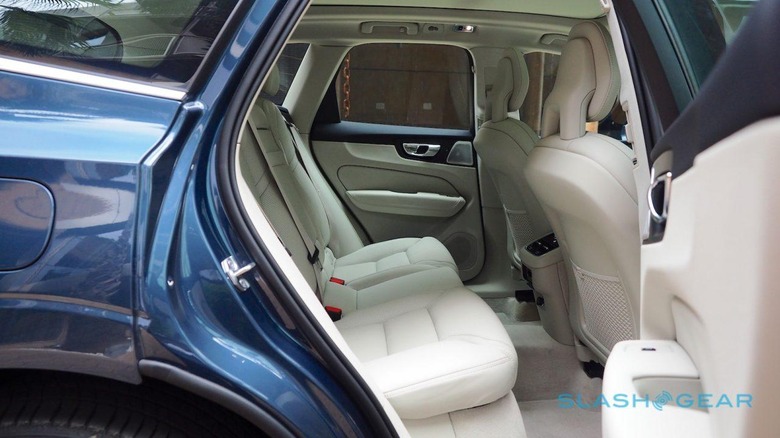 On the road, Volvo's decision to go with smaller displacement engines and rely on turbocharging and supercharging for the pep drivers expect again proves its worth. The XC60 T6 is fast off the line, the supercharger handing over seamlessly to the turbo as you rise through the revs. Maximum torque arrives from 2,200 rpm, and the automatic does a good job keeping you in that band; there's no shortage of power for overtaking at highway speeds. What that will do to economy remains to be seen; Volvo is yet to announce the EPA numbers.
Switch between comfort and dynamic drive modes, meanwhile, and there's an instantly noticeable change in the XC60's attitude. The gearbox favors lower gears, holding on longer before upshifts and being swifter to kick down; the steering is weightier and the air suspension firmer, cutting what's already minimal body-roll even further. It's the aggressive throttle response you spot first, though, the SUV becoming more eager than when in the other modes.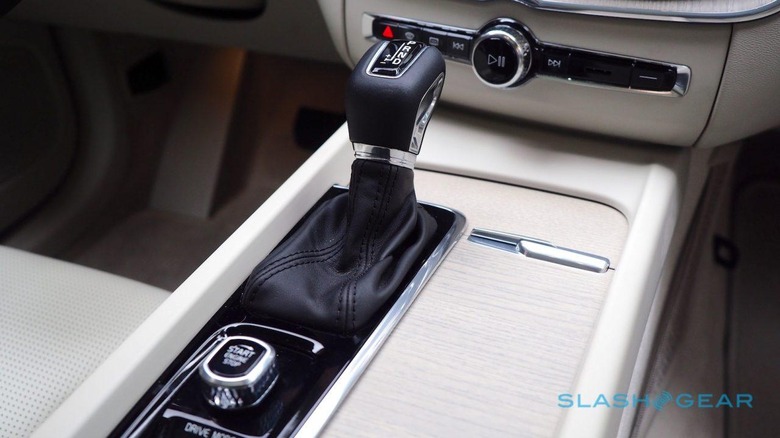 Lighter than, but with the same power as, the XC90, it's no surprise that the XC60 isn't slow. Maximum performance will have to wait for the T8 Twin Engine, but the T6 does a grand job balancing eagerness, smoothness, and a planted road feel. The electric, speed-sensitive power steering is nicely weighted – a setting you can adjust – though with even Barcelona's back roads admirably finished the SUV didn't really get a chance to get too unsettled. I'll have to drive the regular car, with its double-wishbone front suspension and integral link and composite leaf spring rear, before I can say whether non-air suspension cars are equally poised.
One of the reasons the previous XC60 remained so popular was its reputation for safety. It's a torch the 2018 car picks up and runs with, another vehicle on the road to Volvo's "Vision 2020" goal that "no-one should be killed or seriously injured" by that year. To that end, there are some new active safety features being introduced with the new XC60.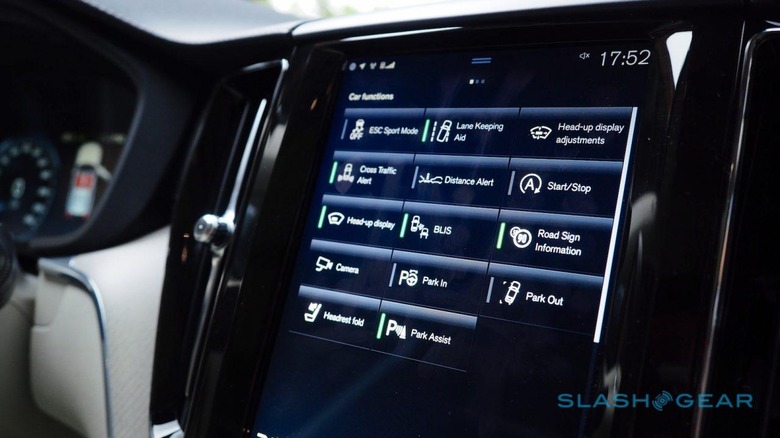 Collision avoidance is fitted as standard, and works at up to 37 mph, while City Safety with Steering Support is also standard and operates between 31 and 62 mph. If the car detects an emergency maneuver to pass a cyclist, pedestrian, large animal, or something else, it'll exaggerate the steering to make sure you get past it. Finally, Oncoming Lane Mitigation is also standard, guiding you back into your lane at speeds between 37 and 87 mph if you drift into oncoming traffic.
As for safety options, there are several, but most notable is the Blind Spot Information with Steer Assist. Part of the $1,100 Vision Package, which also includes parking assistance, that will automatically steer you out of harm's way if you drift into the next lane and the XC60 spots a car approaching in your blind spot. Pilot Assist remains a Level 2 semi-autonomous system, effectively combining adaptive cruise control and lane-keeping but intended for supervised use on highways. Aggressive curves aren't its playground, Volvo points out, though the automaker is aiming for a Level 4, fully-autonomous system by 2021.
Wrap-up
When faced with rebooting your most popular car, you really only have two potential outcomes: happily, Volvo has swerved around failure, and the 2018 XC60 is a tremendous success. The company is aiming for 28,000 sales in the US in 2018, and I'd be surprised if they don't achieve that. If anything, I suspect it'll be production shortages – that are still hampering XC90 deliveries – more than demand which proves to be the bottleneck.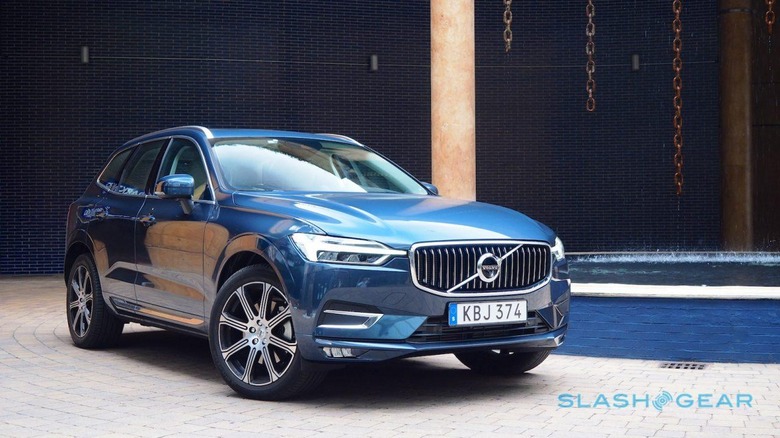 NOW READ: Volvo XC90 T8 Hybrid Review
Manufacturing kicked off in April, and Volvo expects the T5 and T6 cars to appear in US showrooms in August. The T8 Twin Engine will follow on in September; it might well be worth waiting for, too, given its eligibility for a $5,002 federal tax incentive.
Even if you eschew the electrification, it's hard not to be impressed by the 2018 XC60. Undercutting its German rivals when comparatively spec'd, it's another example of Volvo trusting its own identity: it feels like an unashamedly Scandinavian SUV, a Swedish interpretation of family luxury that doesn't bother to ape the Audi, Mercedes, and BMW alternatives, and is all the stronger and more appealing for it. If you were tempted by the XC90, but put off by its seven-seater size and price, the 2018 Volvo XC60 may very well be the premium SUV for you.