2020 Mustang Shelby GT500 first look: King Cobra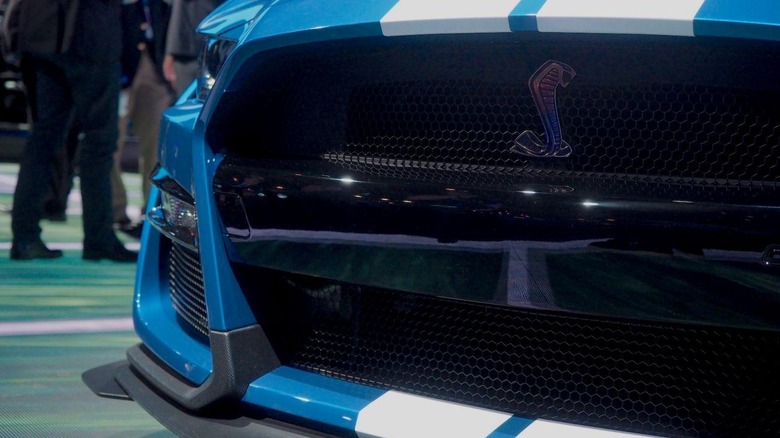 Big engine, big grille, ridiculously big horsepower... there's a straightforward equation for the 2020 Mustang Shelby GT500, and it basically amounts to "take what we've done before, and then make it even more extreme. Officially shown off for the first time at the Detroit Auto Show 2019, the most potent of the snake-badged Mustangs is never going to be described as subtle.
Then again, why would you want it to be? When you've got the Shelby GT350 as a benchmark to beat, the only way to succeed is to supercharge things – literally.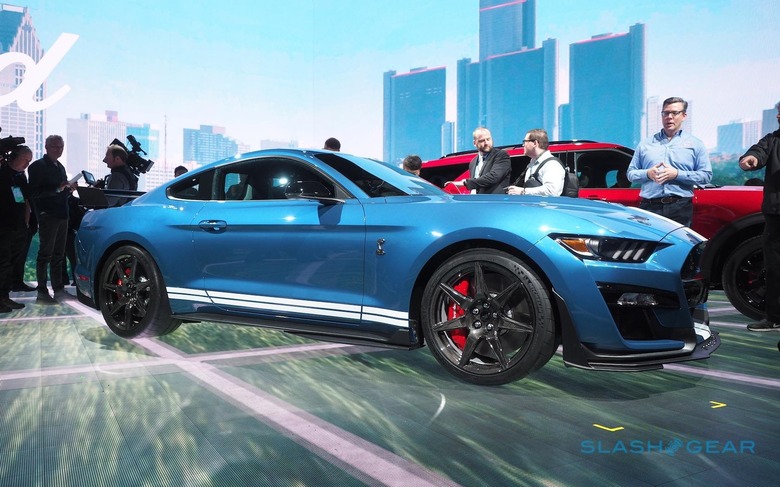 Take, then, the 5.2-liter V8 engine that does the GT350 proud, and slap a big supercharger on top. That'll get you in excess of 700 horsepower – Ford says final numbers won't arrive until closer to the car's on-sale date – and an unspecified amount of torque. Wrap it in a hood that's bristling with vents, slats, and shark-like grilles.
There's no stick-shift, only a Tremec 7-speed dual-clutch transmission. Ford execs joke that a manual would've ended up protruding from the center console like a truck shifter. To make up for the loss, they've made the paddle-shifters more tactile.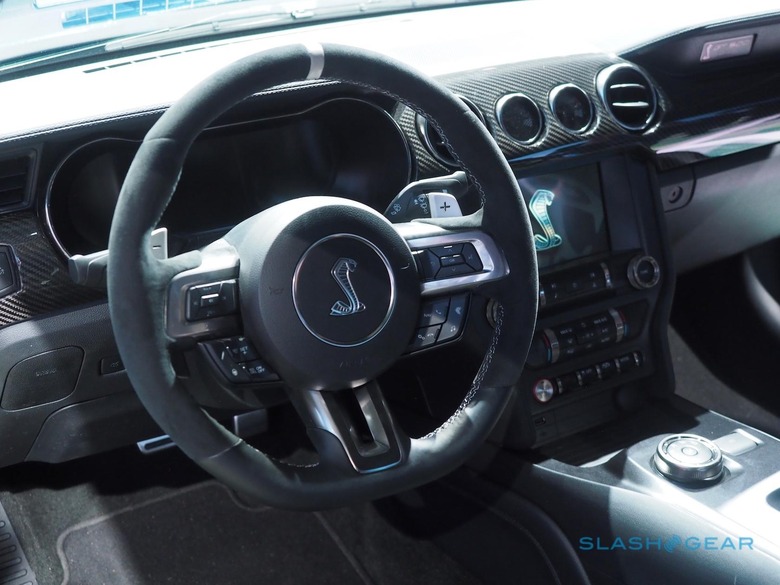 The result is an excessive as you'd hope for. 0-60 mph is expected to land in the mid-three-second point, while the GT500 will do the quarter-mile in under eleven seconds. Again, we won't know the final figures until later in 2019.
As anybody who has driven a heated-up Mustang will know, though, horsepower only gets you going fast in a straight line. Happily the GT500 brings more than that to the party. MagneRide suspension is standard, as are vast Brembo brakes: the rotors are a full 16.5-inches at the front, with six-piston calipers to clamp down on them. Slowing down and going around corners are just as important as that 0-60 time, after all.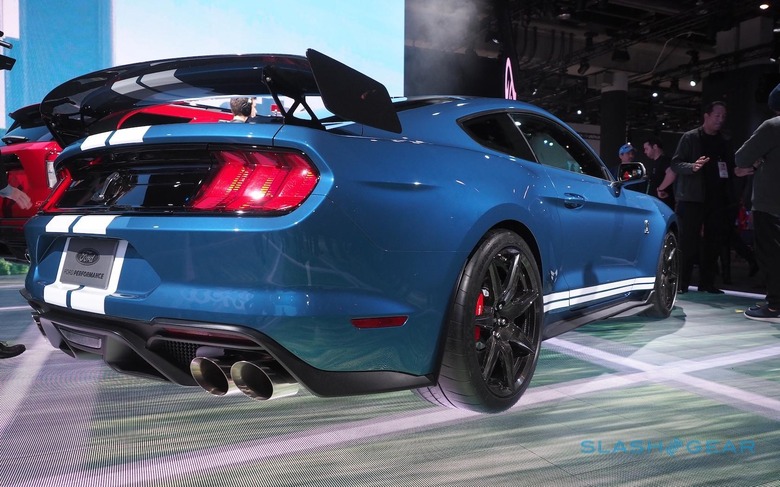 Equally vital, it looks the part: namely, significantly hotter than a GT350 you might pull up next to. More aggressive, the grille extending deep into the lower fascia and jutting forward like the jaw of, well, a cobra. It's not just aesthetic, either: there's more than twice as much front venting to make sure everything stands some chance of staying cool under pressure.
If there's a downside, it might be the interior. Those crisp metal shifters may look the part, and the Recaro racing seats – an option you probably want to check – should keep you cosseted, but the rest of the dashboard isn't far from any other Mustang you'd find in the nearest Ford dealership. Carbon-fiber trim can be added, and there's Miko suede inserts in the doors, but the switchgear is all stock.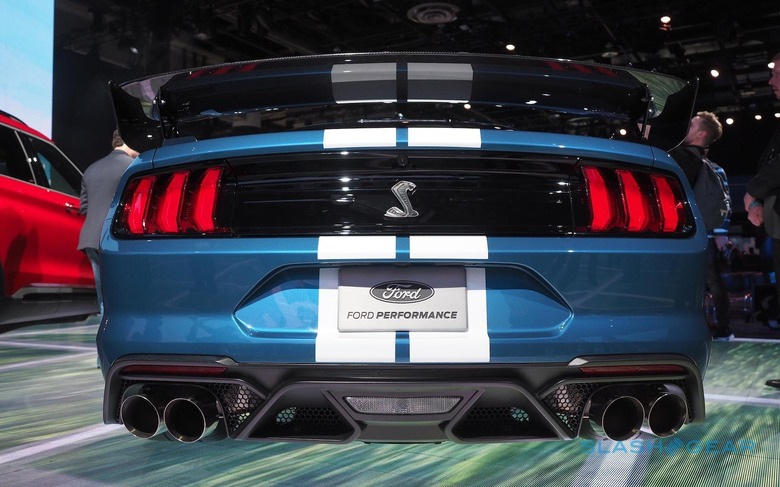 How much that will rankle will hinge on the GT500's final price. Ford is tight-lipped on that – for some context, the 2019 GT350 starts at $59,140 – saying only that it won't stray too far from the core Mustang principle of attainable power. We'll find out for sure later in the year, when this supercharged beast pulls up in dealerships.