5 Things To Know About The 2020 Mercedes EQC Electric SUV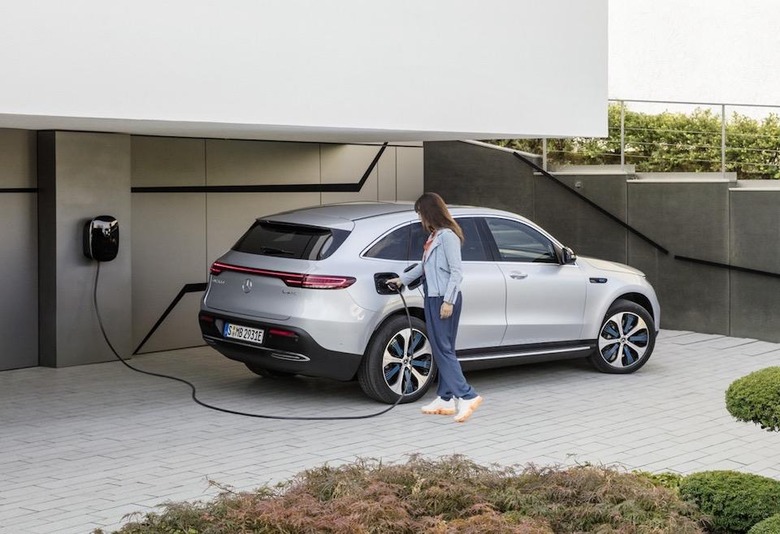 Mercedes-Benz is getting into all-electric cars, and the 2020 EQC shows it's serious about it. Revealed today, the all-new EQC is the culmination of several years of concept cars and positioning in general from the German automaker, as it readies its push back against upstarts like Tesla along with more familiar rivals like Audi, BMW, and Jaguar.
That preparatory work was no small endeavor, either. Mercedes plans to build the 2020 EQC not only in the same production facility as its existing mass-market cars like the C-Class Sedan and the GLC SUV, but on the same lines. It'll make the batteries, too, at a nearby facility. The upshot to all that is the potential for scale: if demand for the car takes off, Mercedes will be in a position to quickly ramp up manufacturing.
It's the first of a family, not a one-off
It's fair to say that automakers have, for the most part, treated electrification as a side-hobby until now. Certainly there have been some exceptions, and hybrids and mild-hybrids have found more favor, but fully battery-electric cars are still few and far between. It's important, then, that the 2020 EQC is not just a one-off project but the first of a strategic push by Mercedes-Benz into BEVs.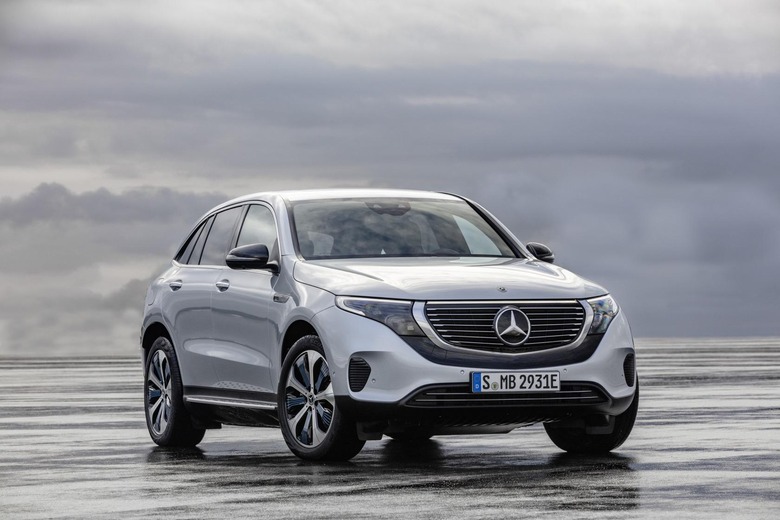 That'll be underneath its new "product and technology brand," Mercedes-Benz EQ. We've already seen the automaker use that for its electric concepts over the past few years; the 2020 EQC will be the first production model to fall under the same category. It won't be the last, though.
The EQC is a crossover SUV, but different body styles will follow. We've already heard about a Mercedes-Benz EQS, for instance, a grand luxury electric sedan in the ilk of the S-Class. What will connect them, Mercedes says, is a singular design language and color highlights, which it's calling "Progressive Luxury." At the same time, they'll share the same technology and luxury interiors as the automaker's regular range.
The 2020 EQC plays to a big market
Mercedes is taking few chances with its first EQ family member. The 2020 EQC is a crossover SUV, one of the categories in the auto industry that's proved most popular over the past few years. In terms of dimensions it falls in-between the GLC SUV and the GLE SUV. Those were, notably, Mercedes' best-sellers last month.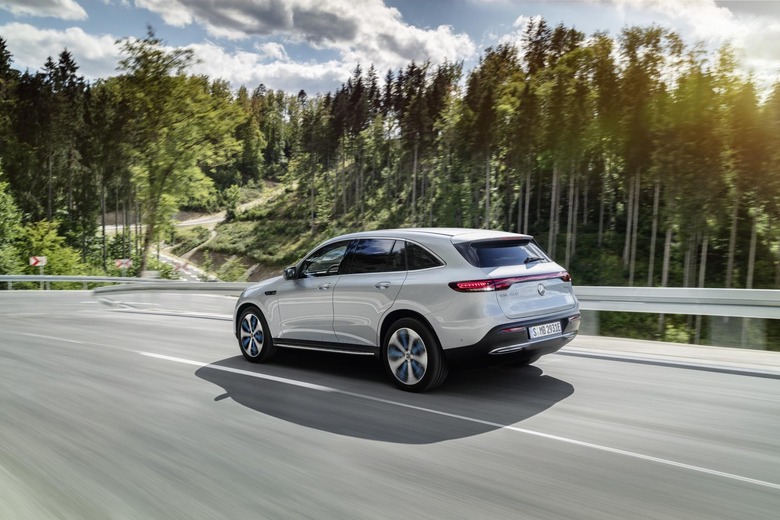 The 2020 EQC 400 4MATIC, which will be the first model of the line-up, ticks a few more popular boxes. It has all-wheel drive, seats five, and it borrows styling cues from coupes while still delivering the practicality that SUV buyers demand. They're all sensible decisions when you want to target as big an audience as you can.
Range falls in the middle for EVs
Final range figures won't be confirmed until closer to launch, but Mercedes-Benz is suggesting the 2020 EQC will be able to drive around 200 miles on a full charge of its 80 kWh battery. That puts it somewhere in the middle of electric cars in general, though a little behind some of the SUV's more direct competition.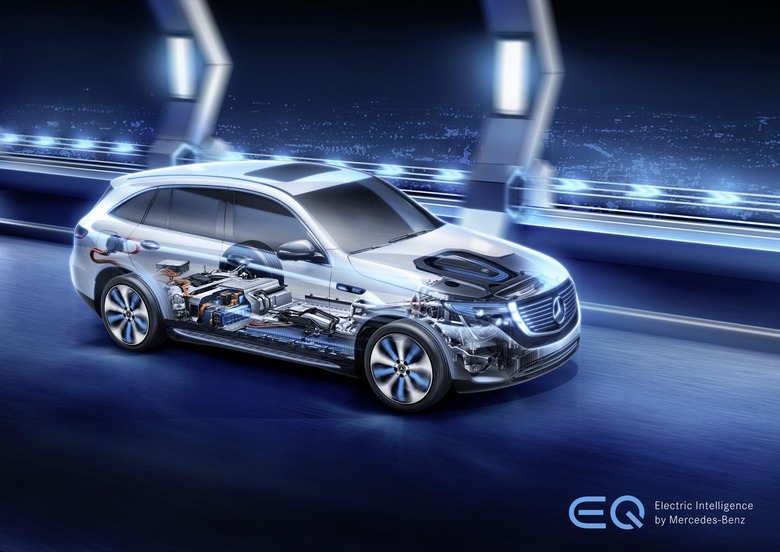 The Jaguar I-PACE, for instance, has a range quoted at up to 240 miles from its 90 kWh battery. Tesla's Model X 75D has a 75 kWh battery, but is quoted at 237 miles. Both take a similar approach to drive, with electric motors for the front and rear axles. It's possible Mercedes is underplaying its range numbers now, so as to be more impressive when it finalizes them.
Update: Mercedes USA says that, contrary to the original range figure it published, "The preliminary estimated range figure for the EQC for the U.S. market is not available." Instead, it's currently quoting approximately 450 km on the NEDC cycle – or approximately 279 miles – and says "The official U.S. range will be communicated closer to market launch once available."
As for charging, Mercedes won't have a Tesla Supercharger-style network of its own. The 2020 EQC will support DC fast charging as standard, though, meaning up to 80-percent of a charge in around 40 minutes if you can find a compatible 110 kW station. Recharging from a regular US domestic outlet, or on a Level 2 charger, will be slower of course, though Mercedes isn't giving specific numbers yet. For wireless charging, there's no mention of it yet, though it's certainly something the automaker has been experimenting with for its plug-in hybrids.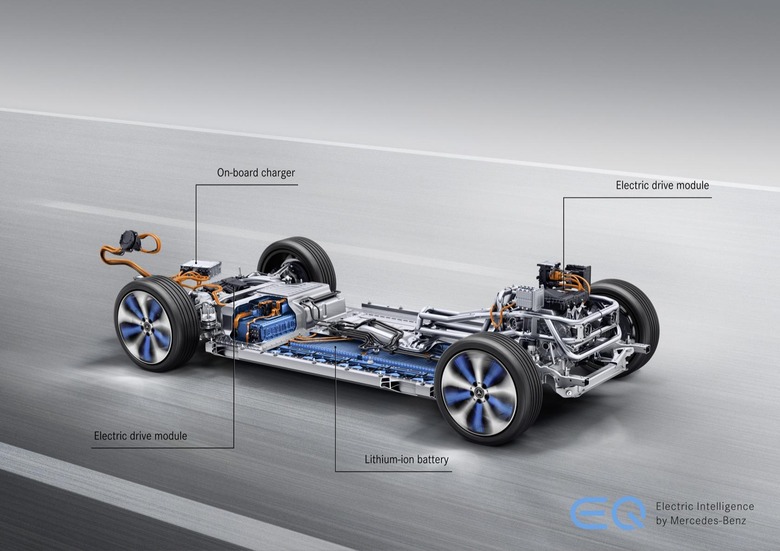 The cabin is a tech haven
Mercedes has taken a new design approach with the EQC's cabin, just as it did with the exterior, using a new key-shaped design theme and rose-gold highlights. Arguably more interesting, though, is how it has implemented technology. For the most part, that centers on MBUX, the automaker's new infotainment platform.
We've seen MBUX before, on the new A-Class sedan for example, but it comes into its own for the EQC. Served up on twin 10.25-inch displays standing up from the dashboard, it's controlled either by a touchpad in the center console or through Mercedes' natural-language voice recognition system. The promise there, the automaker says, is less time memorizing specific commands and more of a conversation with the car.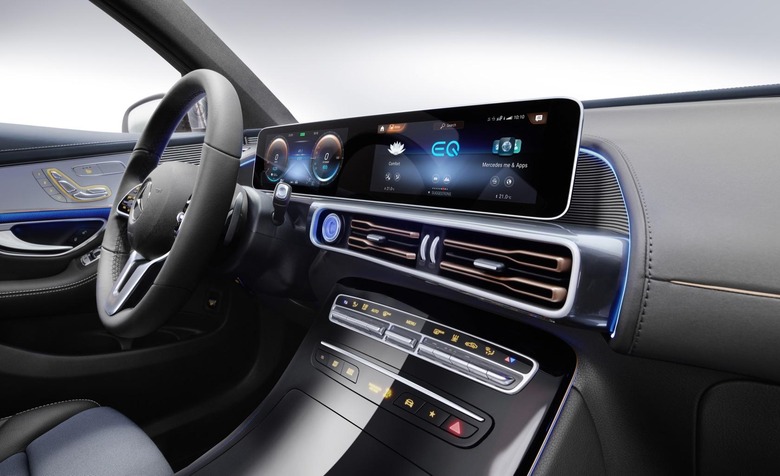 For the EQC, that conversation is most useful when it comes to managing power. You can ask the SUV to charge up to a specific percentage, for instance, rather than just plugging in and walking away. If you know you're going to want to head out at 8am the next morning, you can tell MBUX, "Hey Mercedes, I need the car ready at 8am tomorrow" and it'll make sure it's charged, and the cabin pre-warmed or cooled, for that time.
These pre-conditioning abilities aren't features that other SUVs haven't offered, but typically you'll need to dig through the infotainment system's menus, or through the app, to access them. MBUX will support both of those UIs too, but it'll be a whole lot easier to do it by voice instead. On top of that, there'll be EV-specific route guidance, support for making charger station payments through the MBUX system, and even guidance on when to lift off the accelerator based on the upcoming road type, route demands, and traffic.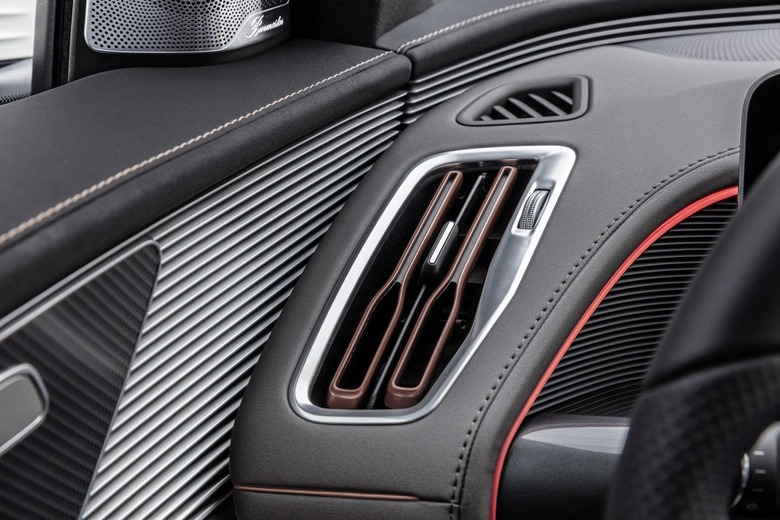 There's still a while to wait
Mercedes-Benz my have shown off the EQC, but it isn't quite ready to let you take a test drive. The all-new electric car won't be arriving in the US until 2020, in fact, more than a year away. That leaves a few big questions still hanging.
Range is, of course, still to be finalized. The EPA economy numbers, too, need to be decided upon, and the final performance figures. The biggest question, though, is price.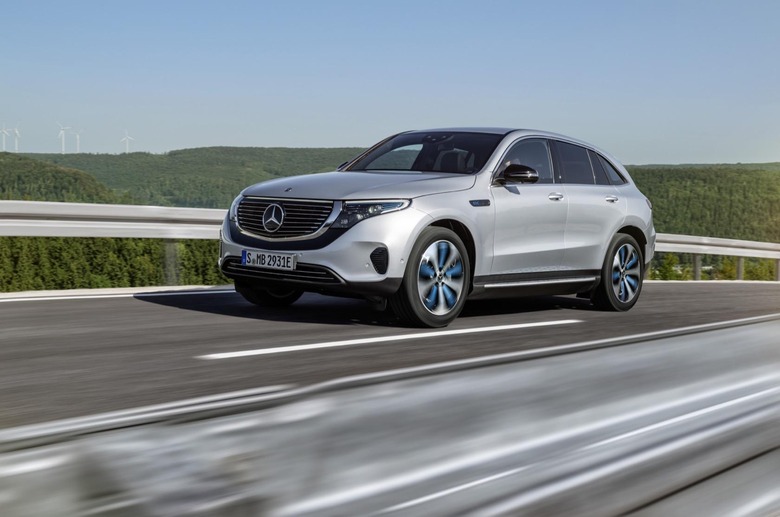 Right now, Mercedes is tight-lipped on just how much the 2020 EQC will set you back. What it will say is that it sees the Jaguar I-PACE and Audi e-tron quattro as its direct competition. So far, we only have official pricing for one of those cars: the I-PACE starts at $69,500. Audi is talking about making sure its e-tron is "competitive" and we'll find out more at its official launch later this month. Mercedes will have to bring the EQC in somewhere in that ballpark, unless it wants to face an uphill battle.