Forget hamsters, the 2020 Kia Soul EV is charming by itself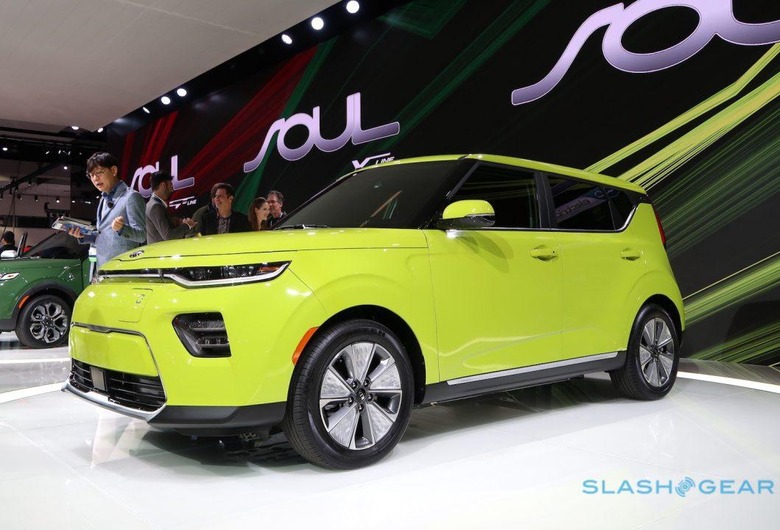 Kia doesn't need hamsters any more: the 2020 Soul and Soul EV are compelling enough on their own merits. With the furry sidekicks out of the way, the third-generation Soul hatchback can focus instead on its own particular recipe of quirky style and punchy performance, particularly in its newest electric form.
It's hard to argue with the idea that the 2020 Soul is coming into its own in this latest iteration. The urban runaround has always been distinctive, not to mention had its share of fans. For the 2020 model year, though, the design cred has stepped up a notch.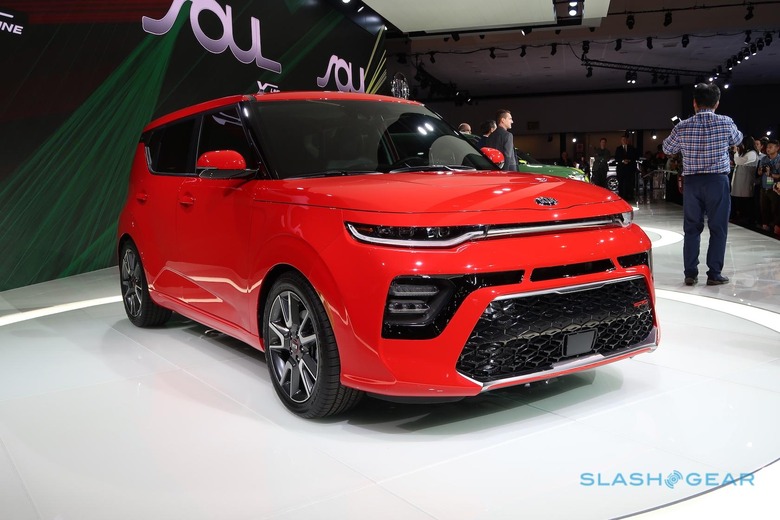 The fascia, with its grille squinting like a John Wayne cowboy and its angular lights, is a pleasing counterpoint to the overall weight of the front of the car. Meanwhile the high waistline and pinched side glass still looks like wraparound sunglasses, but in the best possible way.
Kia has borrowed the floating C-pillar conceit we've seen well used before, though we can forgive them given how good it looks with the neon paint job of the Soul EV. The rear should be familiar enough to keep Soul purists happy, but is fresh enough that it matches the rest of the car.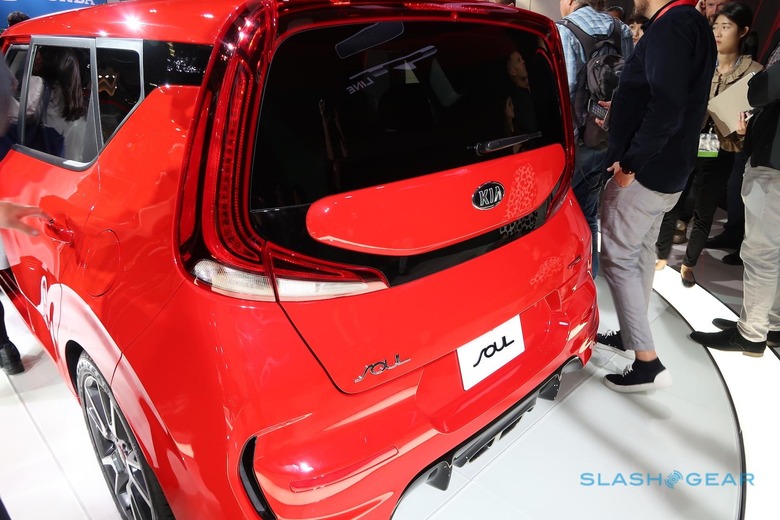 Indeed, if there's a criticism you could level at the 2020 Soul, it's that the car looks like it should be a little off-roader, but there's no all-wheel drive option. That might well be overkill for the urban environs where the new Soul will roam, but you can't look at the dark, mossy green example Kia had brought to LA and say that it doesn't make you want to go roam the wilderness.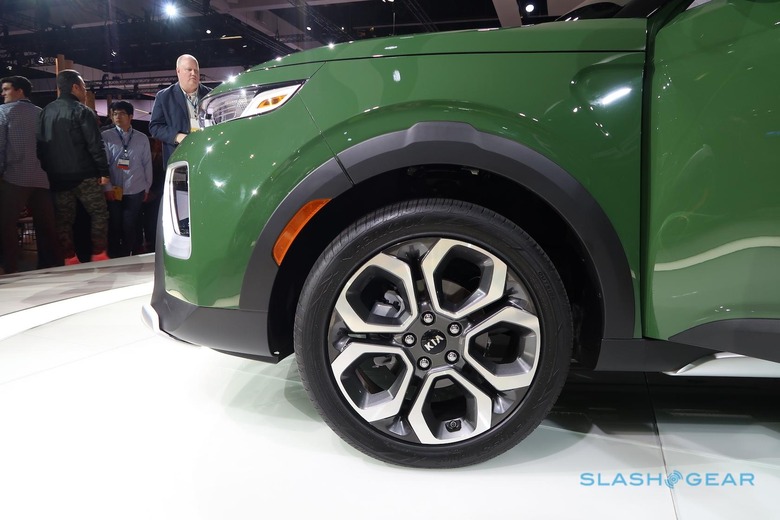 Instead the automaker will have two fairly straightforward gas engine models. The standard engine will be a 2.0-liter Nu four-cylinder, delivering147 horsepower and 132 lb-ft of torque, and paired with either a six-speed manual transmission or a CVT. Yes, Kia gets credit for keeping a stick-shift in the range, even if we suspect most buyers will opt for the auto upgrade.
The second gas engine is a 1.6-liter twin-scroll turbocharged I-4 GDI. That kicks things up to 201 horsepower and 195 lb-ft of torque, and comes with a seven-speed dual-clutch transmission as standard. Kia's spec sheet for the cars' tech and comfort features has grown impressively, too.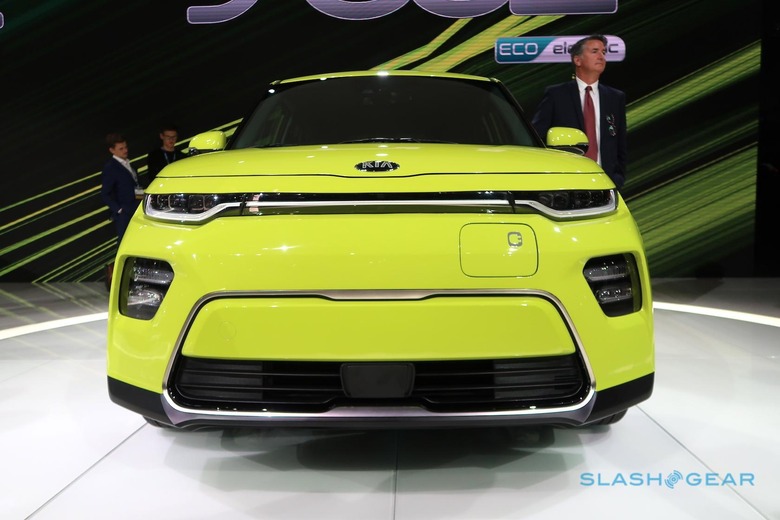 You'll forgive us, though, if we're far more excited about the 2020 Soul EV. We've had a soft spot for Kia's punchy little all-electric car since it first launched in MY2015 form in the US back in late 2014. Perky driving dynamics and lots of flexible space almost made up for the mere 93 miles of range.
This new version, however, should significantly improve matters. For a start it's the most powerful overall of the three, with 201 horsepower and 291 lb-ft of torque. Just as important, range should be up considerably.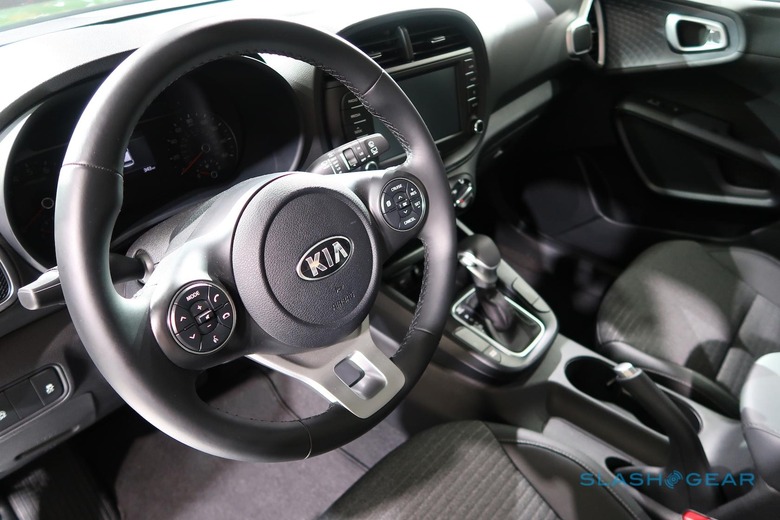 Kia has fitted a 64 kWh battery, along with fast charging as standard. The automaker is playing range close to its chest for now, but sibling Hyundai conspicuously uses the same size of battery – and quotes the same power figures – in its 2019 Kona. That's rated for 258 miles of driving, so it doesn't seem too far-fetched to expect similar from the 2020 Soul EV.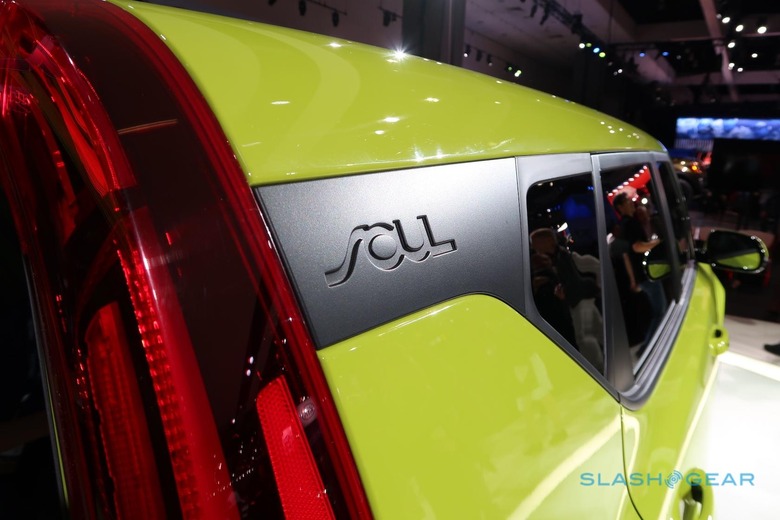 It's not just how far it'll go, though: it's how engaging it'll be as you use up that range. Independent rear suspension should help there, while Kia's new paddle shifters will allow the driver to choose between four levels of regenerative braking. All in all it's a more grown-up electric car than the old Soul EV, and we're looking forward to driving it.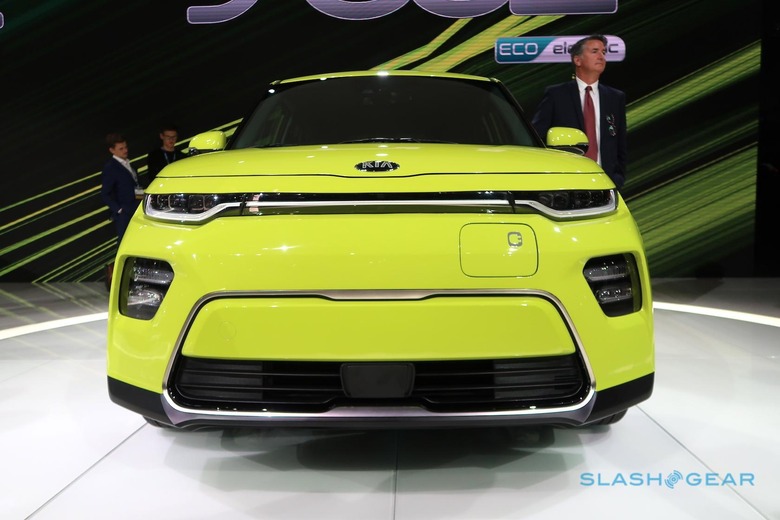 That won't be an option for a little while yet. Kia says the 2020 Soul will go on sale in the first half of next year. That'll also be when we hear pricing. If the automaker can keep this bold new model in the same ballpark as its affordable current car, this may just be the urban hatchback to watch.