2019 Hyundai Kona Electric EPA rated for 258 miles per charge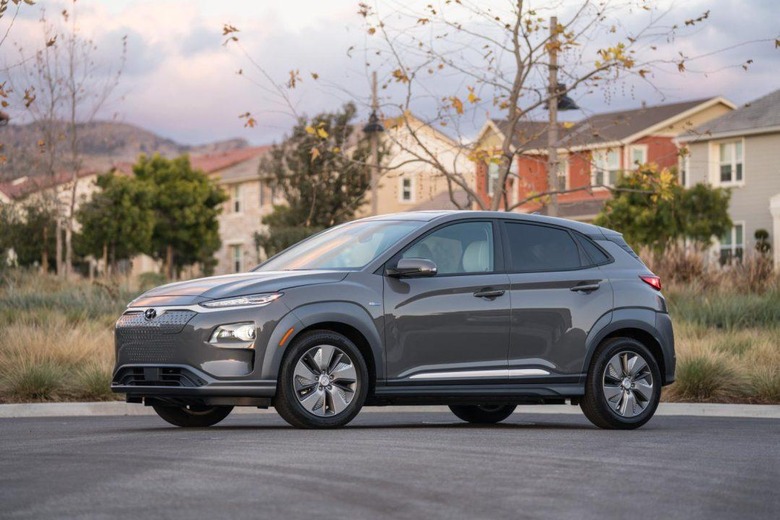 Hyundai has been officially EPA rated for an impressive driving range for its EV called the Kona Electric. The EPA has given the SUV a rating of 258 miles per charge. That works out to MPGe figures of 132 city, 108 highway, and 120 combined.
Hyundai's ride will go through 28 kWh of juice for every 100 miles of driving. With the 258-mile rating, the Kona Electric is close to the top of the EV offerings available in the US. The Kona Electric has a 64 kWh battery and a 150 kW, 395 Nm electric motor powering the front wheels.
The Kona is quick offering decent performance with a 0-62 mph time of 7.6 seconds and a top speed of 104 mph. An integrated 7.2 kW onboard charger and a 100 kW CCS Combo DC fast charger handles charging duties.
We may know the specs for the Kona Electric, but we don't know the pricing for the US at this time. Another big mystery about the EV is when exactly it will launch in the States. With the EPA having tested the car and given it a driving range, the launch must be close.
Hyundai's Kona is expected to be a very strong seller. Combine demand with low volume production and the ride will be difficult to get. It's not clear if the car will be available everywhere in the US, or only in specific states.
SOURCE: InsideEVs