2020 Hyundai Ioniq Electric Range Increase Official Ahead Of Big EV Push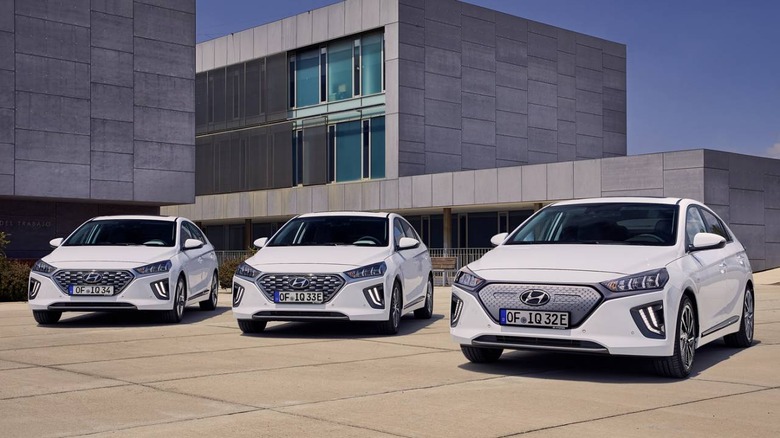 Hyundai is going on an electrification spree, promising eight new "alternatively fueled vehicles" by 2022 as the 2020 Ioniq Electric lands with significantly greater range. The South Korean automaker says that it plans to have 13 different eco-focused models in its line-up by 2022, spanning an array of different drivetrains.
There'll be cars and SUVs in the new alternative-fuel range, Hyundai suggests, though it's not talking specifics at this stage. As for drivetrain, in addition to all-electric BEVs, there'll be hybrid and plug-in hybrid cars, plus hydrogen fuel-cell vehicles.
In total, come 2022 there should be six sedans and seven SUVs in the mix. That'll include an all-new Sonata HEV sedan that's expected to arrive on the scene next year. Even sooner, there'll be a refreshed 2020 Ioniq – available in Electric, Hybrid, and Plug-in Hybrid forms – that will make its debut at the LA Auto Show 2019 later in November.
"The remaining nine eco-focused products will be showcased over the next three years," Hyundai promises. The automaker is one of a few pushing fuel cell technology, with hydrogen-powered cars offering a faster-refueling option compared to charging a traditional EV. That is, assuming you can find a hydrogen station.
2020 Hyundai Ioniq Electric EPA range confirmed
In contrast, the 2020 Ioniq Electric is a much more familiar proposition. The latest iteration of the automaker's all-electric car, it's getting a big improvement in range for the 2020 model year.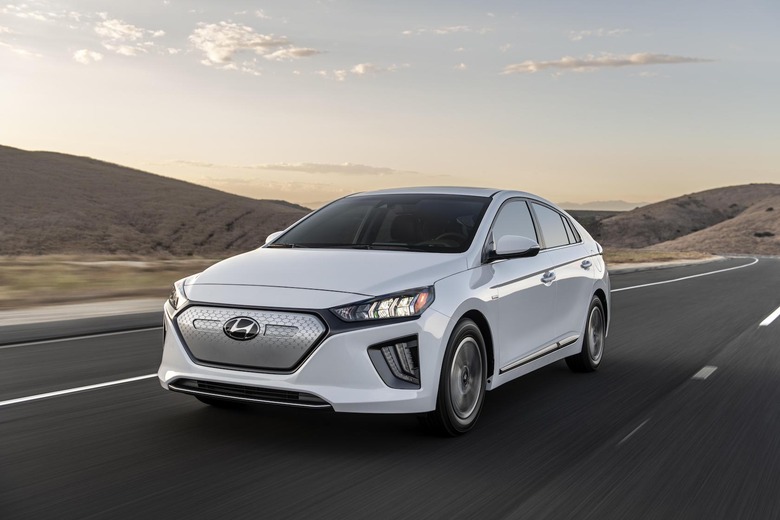 The 2019 Ioniq Electric was rated at up to 124 miles by the EPA. The new 2020 Ioniq Electric, however, is rated for 170 miles. That's an increase of 46 miles, or more than a third, and it comes courtesy of a bigger battery: 38.3 kWh, versus the 28 kWh of the old car. The new Ioniq Electric should charge faster, too, with the addition of 100 kW fast-charging support. With a compatible charger, you're looking at an 80-percent charge in 54 minutes, Hyundai says.
It leaves the car far more competitive against its affordable EV rivals, though it's still shy of the sort of range the midsize electric vehicles offer. The 2020 Chevrolet Bolt EV, for example, is now rated for 259 miles on the EPA's testing; the 2019 Nissan Leaf is rated for up to 226 miles. A standard-range Tesla Model 3 is rated at 250 miles.
Pricing for the 2020 Ioniq Electric has not been confirmed at this stage. The current 2019 model is priced from $30,315 before destination and any EV incentives that may apply.