2020 Genesis G90 pricing confirmed, and one thing is clear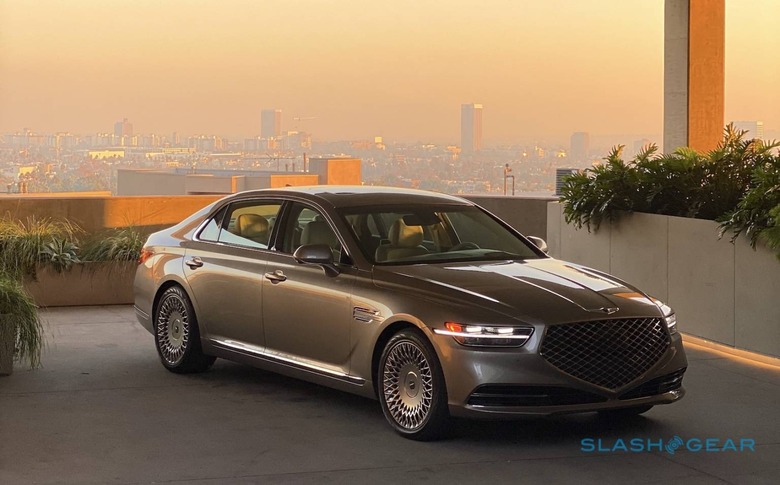 Genesis has priced up its striking 2020 G90 luxury sedan, and there's good news if you wanted S-Class style cosseting at Hyundai style pricing. The refreshed sedan gets a bold new look for the 2020 model year, losing its old, anodyne aesthetic in favor of a love-it-or-hate-it grille, lighting, and wheel combination.
The old grille has been replaced with a huge, Superman-esque slab of mesh, that dips deep into the front bumper. It's flanked by brand new lighting, with crisp daytime running LEDs extending back, out of the clusters, and to the front wheel wells.
As for the wheels themselves, while Genesis will offer more regular alloys, the savvy 2020 G90 buyer will almost certainly opt for the Art Deco-esque dished wheels with their almost filigree detailing. They set the car off nicely, and despite their 19-inch size and the absence of air suspension, they don't mar the ride.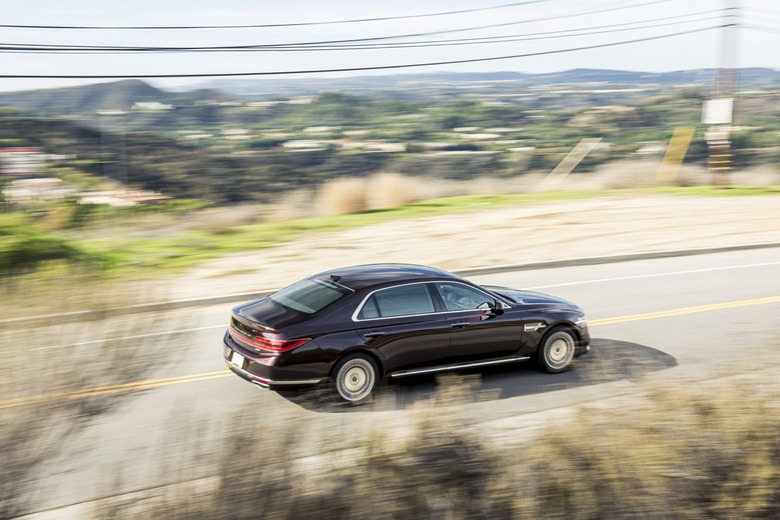 We figured that out when we tested the new Genesis G90 last month, finding it to be the same quietly luxurious cabin wrapped in a far more memorable exterior. What we weren't sure of at the time, though, was pricing. Genesis had told us to expect something in line with the outgoing car, and now we know just what's changed – and what hasn't. Namely, that the G90 is astonishingly affordable for the segment it competes in.
There'll be four versions of the 2020 G90, differentiated primarily by drivetrain. Most affordable is the 2020 G90 3.3T Premium RWD, which will come in at $72,200 (plus $995 destination). That gets a 365 horsepower 3.3-liter V6 turbocharged engine, and rear-wheel drive.
Adding all-wheel drive to that car takes it up to $74,700 (plus destination). If you want the capable 5.0-liter V8, that starts at $75,700 (plus destination) for the 2020 G90 5.0L Ultimate RWD. Again, all-wheel drive is an option, taking the G90 to $78,200 (plus destination).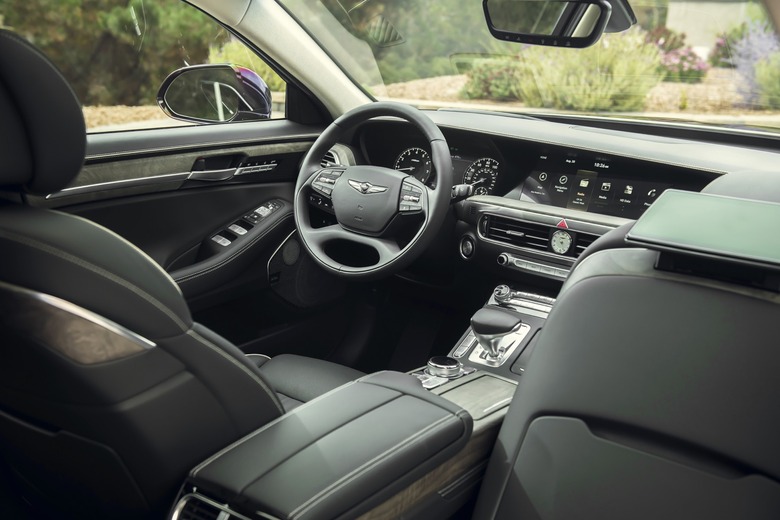 It leaves the 2020 car a little more expensive across each trim than before, but hardly by much. Compared to a Mercedes-Benz S-Class or a BMW 7 Series, meanwhile, you're looking at a difference measured in the tens of thousands.
Meanwhile Genesis includes features like Apple CarPlay and Android Auto, a bevy of active safety tech, and adaptive cruise control with lane-centering and automatic speed limit adjustment as standard. While it's unlikely to be a common sight on the road any time soon, at least now when you do see the 2020 G90, you'll recognize it.