Watch the 2020 Corvette make its shock mid-engined debut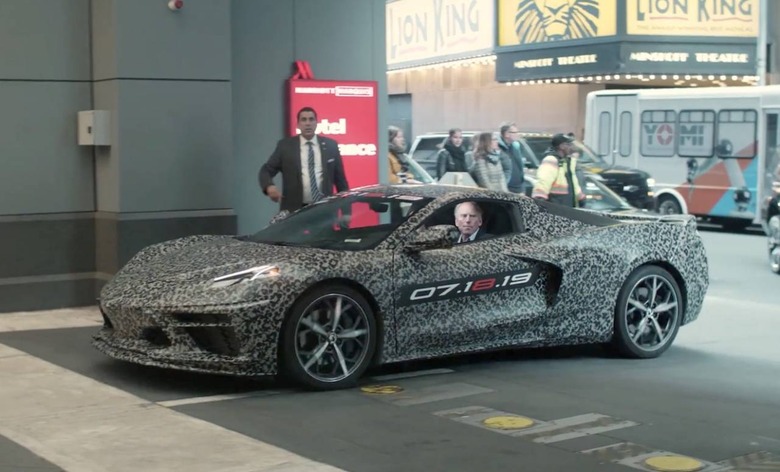 To say that Corvette fans are excited about the new 2020 Corvette is an understatement. The mid-engined version of the storied sports car has been discussed and argued over for so long, it seemed like it was destined to remain mythical forever. Now, though, GM has admitted that its mysterious new coupe was what we suspected it to be all along.
The new Corvette hasn't exactly been shy in making appearances, at least unofficially. Test mules, wrapped in layers of camouflage and bulked out in camera-confusing ways with extra bodywork and cladding, have been spotted in numerous locations over the past months.
It did nothing but supercharge speculation about just what Chevy was cooking up. The obvious answer to that was a mid-engined Corvette, a dramatic departure from the previous seven generations of car. Moving the engine from the front, to behind the driver, has a big impact after all.
For a start, it'll go some way to countering criticisms by purists that the Corvette can't be counted as a "proper" supercar. More importantly, though, it's likely to have a huge impact on driving dynamics. Chevrolet – and Corvette fans – love big, powerful engines, and that puts a lot of weight at the front of the car.
Whereas the current Corvette C7 is relatively nose-heavy, though, its mid-engined successor could be a lot more nimble. Getting the weight balance just right is likely to be a key selling point by Chevy, when it finally takes the wraps off the new car.
As for what that engine will be, that remains to be seen. Most likely to begin with is a massaged version of the current naturally-aspirated 6.2-liter V8, that already features in the current Corvette. That's expected to be paired with a seven-speed automatic transmission, with Chevy said to be ditching manuals altogether.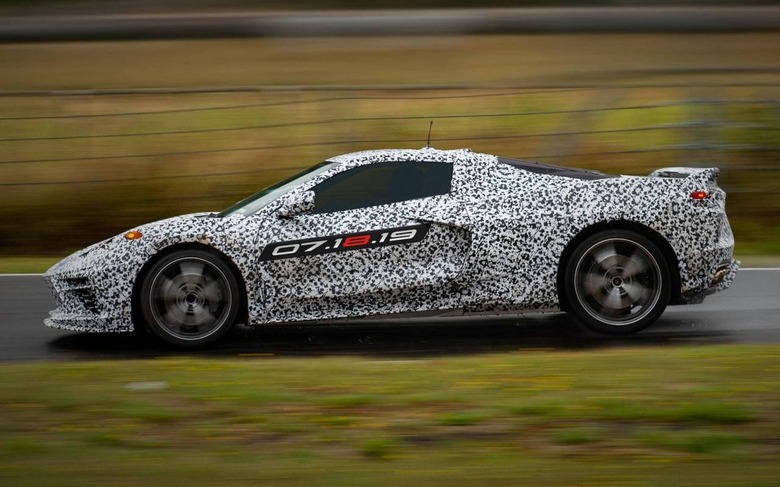 Down the line, though, there could be more interesting things in store. A twin-turbocharged version of the V8 should satisfy an initial hunger for extra power, but it's a Corvette Hybrid that has most tongues wagging. That's believed to pair a beefy gas engine with a front electric motor, for all-wheel drive. It could, if the rumors are to be believed, make around 1,000 horsepower in total. That would make it the most powerful Corvette that Chevrolet has ever officially offered, and a legitimate supercar.
2020 Corvette price
Then again, there's a big question – and a potential cloud – hanging over the 2020 Corvette. One of the consistent advantages the car has had in all of its previous generations has been its relative attainability. With a starting price under $56k, the current Corvette Stingray is one of the most affordable ways to put a performance coupe in your garage or on your driveway.
Yes, Chevrolet has more potent versions of the Corvette on offer. The Corvette ZR1, for instance, demands at least $123,000 for its 755 horsepower. Even so, on a dollar-per-hp basis, you're getting a whole lot of car for your money.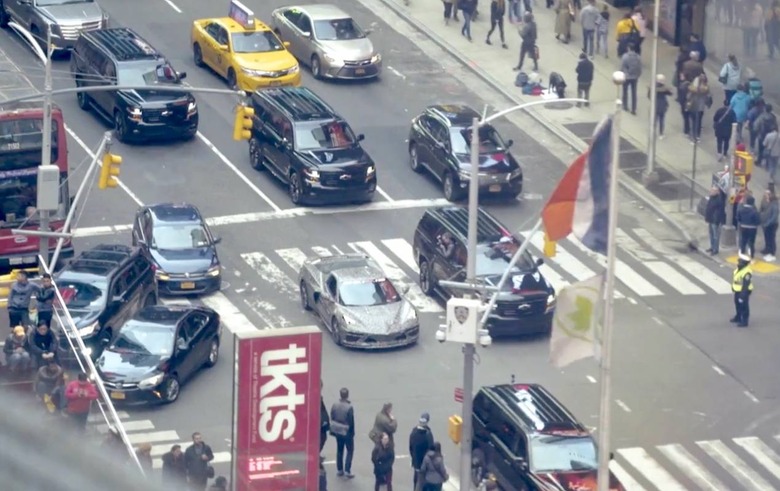 Chevy has had to be cunning to achieve that, of course. While its Corvette engines haven't been short of power, it has saved money elsewhere to make sure those all-important sticker prices don't rise too significantly. As a result you'll find plenty of GM parts-bin stuff in the Corvette's cabin, and the car's engineers have become masters of reusing and revamping existing tech in the most cost-effective way.
A new architecture for the mid-engined Corvette threatens to upend that delicate balance. Everything points to Chevrolet still making the 2020 Corvette C8 a strong contender on pricing – enthusiasts would demand nothing less – but it's unclear just how aggressive it can be. That's a big deal in this sticker-sensitive category.