2019 VW Touareg adds tech but trims weight for luxe SUV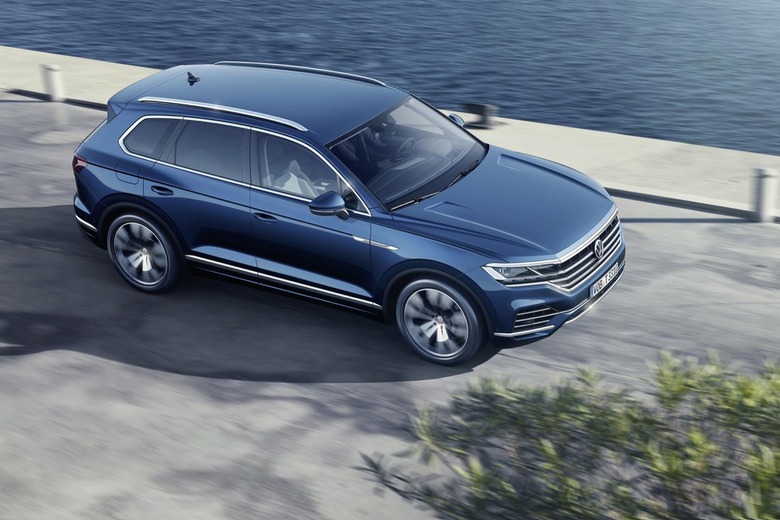 Volkswagen's plushest SUV has been revamped, with the 2019 VW Touareg promising more tech, more style, and more power than before. Now in its third generation, the new Touareg gives over more of its dashboard to digital displays, but importantly also sheds a not-insignificant amount of weight, ahead of the Touareg Plug-In Hybrid.
Outside, it's slightly wider and longer than the outgoing Touareg, which VW has used to boost cabin and cargo space. Indeed, you get as much as 810 liters of trunk space, even with the rear bench seat up, a sizable increase from the 697 liters of the old model. At the same time, though, by switching up the construction to use 48-percent aluminum, the 2018 Touareg drops as much as 234 pounds.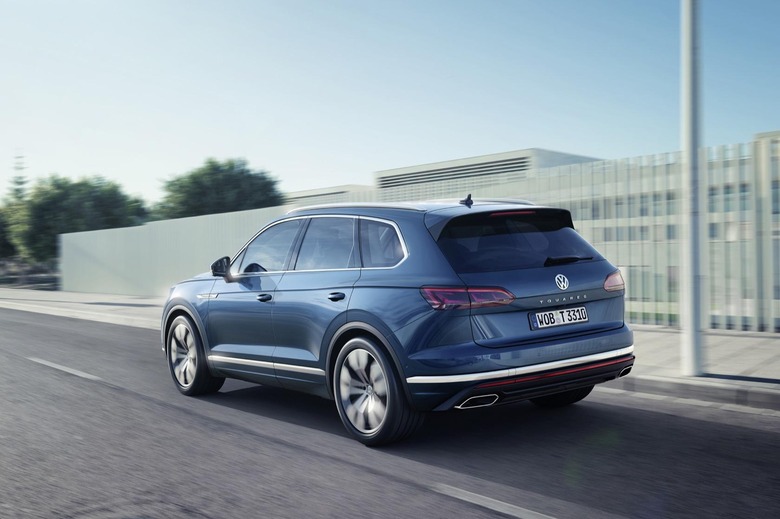 That should make for a more perky driving experience. Initially, two engines will be offered, in Europe at least: both V6 diesels, with either 228 horsepower or 282 horsepower. After that will come a V6 gas engine, with 335 HP, and a V8 turbodiesel with 415 HP. Finally, VW says a plug-in hybrid is being worked on, which is expected to have around 362 HP of total system power from its ICE and electric combo.
Outside, it's a crisper, more grown-up SUV, borrowing plenty of styling cues from the automaker's high-end sedans. That includes the distinctive and broad front grille, now flanked with IQ.Light LED matrix headlamps which, optionally, can automatically control their high- and dipped-beams. There's also plenty of driver-assistance technology, like Roadwork Lane Assistance which can semi-automate the steering and lane keeping, and control speed up to 37 mph.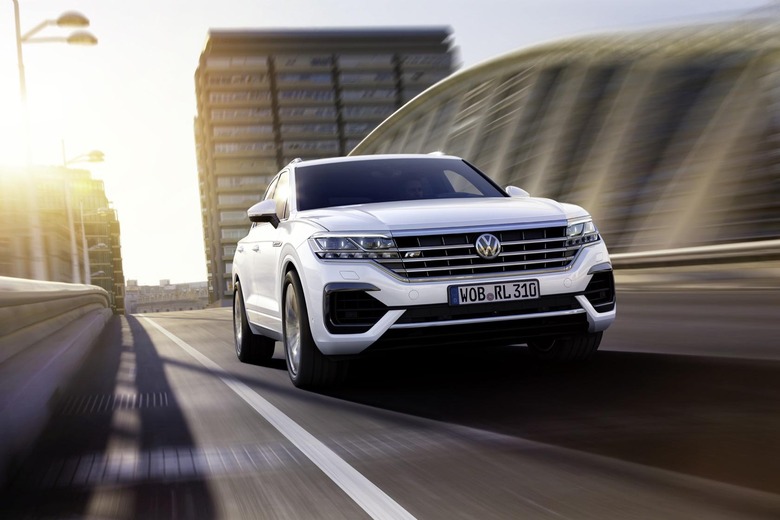 Active all-wheel steering is also optional, together with Front Cross Traffic Assist. Under the skin, there's a new Rolle stabilization system, with electromechanical controlled anti-roll bars. They're all controlled by a new Innovision Cockpit, an upgrade on VW's existing Digital Cockpit.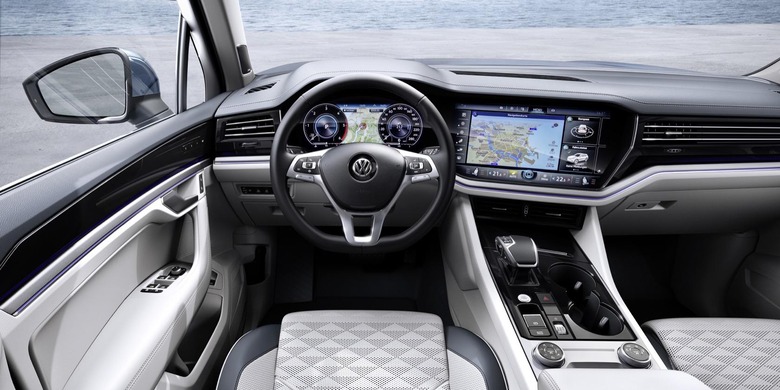 That replaced the driver's instrumentation with a 12-inch display, and now there's a matching 15-inch touchscreen in the center stack for the top-spec Discover Premium infotainment system. VW bridges them with a single piece of glossy trim, and together they handle everything from the SUV's drive modes through to entertainment and comfort settings. There's a head-up display option, too, along with Night Vision using a thermal imaging camera.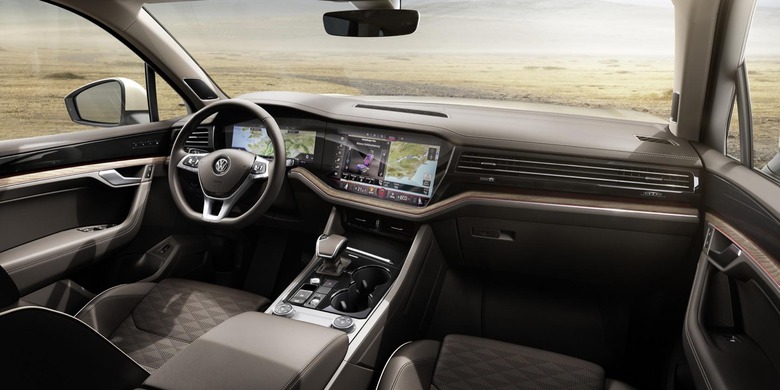 Unfortunately for those of us in the US, Volkswagen has seemingly given up on the SUV's potential here, indeed just as the Touareg is getting interesting. The last model was quietly phased out of the US in favor of the much more affordable VW Atlas, a three-row SUV that the automaker designed specifically for the American market. Instead of the 2019 Touareg, then, what US drivers are likely to see is the new five-seat Atlas that VW teased on Monday, and will reveal at the New York Auto Show next week.